By Andi Douglas, nwaMotherlode.com beauty editor
I know it's football season because the last couple of weeks any conversation with my husband has started with one of three questions: Are you done updating your Fantasy League team so I can use the computer? Can we please watch something else? And, How many people are staying with us this weekend (this, of course, said in a frantic high pitched voice)?
Now, this weekend is the first home game of the season for the Razorbacks and I'm sure many of you will be attending. This got me thinking about beauty needs for football fun. When I was in school, we threw on a baseball cap, a maroon t-shirt (Go, Aggies!) and some chap stick and headed for the cheap seats, but I have noticed that the girls of U of A really go all out, as do the returning alum. You cannot call the Hogs unless you are decked out in a red quilted jacket with an embroidered Razorback, red high-heeled boots and crystal hog earrings.
So, here is a list of your beauty needs to stay looking gorgeous through hours of tailgating, cheering and, hopefully, celebrating. If you aren't a part of the football scene these tips will also work for looking your best while shopping at the Promenade or the outlets in Branson.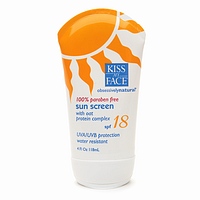 Sunscreen: Choose your favorite brand and lather it on from head to toe, even if it is cold or raining…you want to wear Razorback red, not be Razorback red.
MAC Prep and Prime Skin ($25): Starting with a foundation primer like this will keep your makeup from melting away as you stand in the sweltering sun. Apply before your foundation to calm your skin, minimize redness and improve the application of your foundation.
Covergirl Lash Blast Mascara in Waterproof: Whether your shedding tears of celebration or disappointment, or just crying because someone spilled beer on your new red boots, waterproof mascara will keep you from looking like a raccoon instead of a Razorback.
Revlon Color Stay Mineral Blush: Even if football isn't your game, fake it by looking flushed with excitement with a blush that lasts all day. This was recommended to me by a friend who swears it stays put, as promised. I can't wait to try it out myself!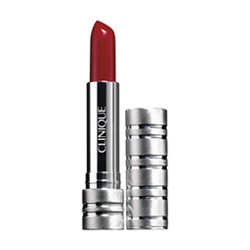 Clinique High Impact Lip Color SPF 15 ($14 at Dillards): This creamy and long lasting lipstick, will also keep your lips healthy and looking good when you call the Hogs.
Bonus: Clinique has a free gift with any purchase of $21.50 or more, available until September 25th or while supplies last.
Secret Scent Expressions Antiperspirant/Deodorant: Please, for the sake of your seat mates, especially if you are in the overcrowded bleacher section, do not forget your deodorant. Sweating like a hog is not a way to show your school spirit!