By Andi Douglas, nwaMotherlode.com beauty editor
Finally, it's Mom's turn to be waited on hand and foot, served breakfast in bed, and enjoy a relaxing day of smiling, happy children and a doting husband who gives killer massages…if you live in a fantasy world!
Mother's Day usually boils down to burnt toast, crowded restaurants, and if you're lucky, a hand-print ashtray.
Don't give up on your dream day yet! Cut and paste the gift idea that fits you best and send it to your most trusted friend and hope she gets it in the right hands.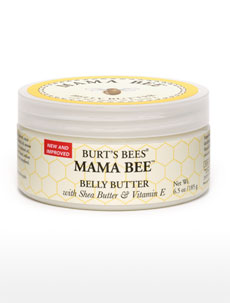 Bun in the Oven Mom
Pregnancy is joyous, and blessed, and life altering….and itchy, drying and torture on your poor skin. Celebrate the expecting mama's growing tummy with a goodie bag of soothing Burts Bee's products, including Mama Bee Belly Butter, to help prevent stretch marks.
Exhausted New Mom
I love the ease of a portable diaper caddy and it is my go to baby shower gift, since it contains everything your baby needs in one accessible and portable place. But it definitely does nothing to address mom's needs. A Beauty Caddy (Or a Caboodle if you remember those) would be wonderful when you have to be whereever your little one is. Take any portable container (scrap booking storage totes are great for this, and cute) and stock it with facial cleansing cloths, a tube of her fav moisturizer, and an easy to apply fragrance like KleanSpa Perfume Oil Roll-ons, so she can have easy access to some of the things that make her feel beautiful even though she probably has spit up on her, somewhere.
Busy, Busy, Busy Mom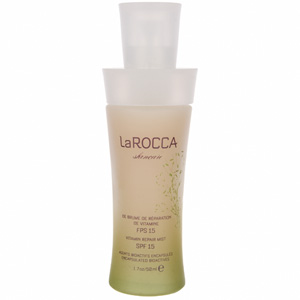 We are all crazed and starved for time most days, but mothers who work outside the home probably can't get away with wearing pajama pants until 2 pm (later if you can guarantee you won't have to get out of the car in the carpool lane), so a little mid-day pick me up tucked away in their purse would be appreciated. No, I'm not talking about tiny airplane bottles of tequila, but LaRocca Skincare 24K Gold Vitamin Repair Mist. A spritz from this will "repair, energize, and revitalize skin" and provide some SPF coverage.
She Raised You Right: Your Mother
I love the idea and look of an Oldies but Goodies basket, inspired by an article in Good Housekeeping. Fill an antique bowl with Pond's Cold Cream (circa 1907), Estée Lauder Youth Dew Eau de Parfum Spray (circa 1953), and Boots Original Beauty Formula Bergamont & Clary Sage Bath Foam (circa 1849). Anything that conjures memories of her or your childhood will make this a thoughtful and memorable gift. For me it's the Coty Airspun Loose Face Powder (circa 1935), that I probably spilled a hundred times, that will always make me think of my mom. BTW, my mother, who is visiting, has asked that I clarify that even though she used this powder regularly, she is not circa 1935.
She Raised Her Right: Your Grandmother
Pictures of your kids and a gift card to Red Lobster! I'm sure by now Gammy has her beauty routine set in stone and if you buy her wrinkle cream you risk walking away with a fat lip!
Happy Mother's Day, Mamas!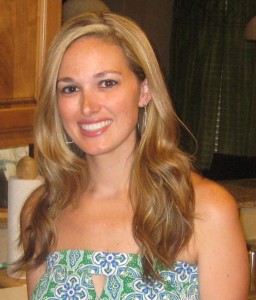 Have a question for Andi, beauty blogger and fellow mama of three? Andi welcomes your questions and feedback to Beauty Buzz. E-mail her at mamas@nwaMotherlode.com. Click here to read more about Andi.