By Carrie Perrien Smith
I can't tell you how many times someone has pulled me aside and said in a hushed voice, "I've got this idea for a business …" They have that look of anxious excitement in their eyes as they proceed to tell to tell me about it. No one has ever asked me to sign a confidentiality agreement. They just know their secret is safe with me because I'm one of them. Small business people are my people [waving clenched fist in the air].
Anyone can learn to start up and run a business, but I'm pretty sure that your DNA determines whether you can handle the roller coaster ride. Entrepreneurs and the people who love us despite ourselves know the ride well.
I get so excited about new ideas for my business and designing marketing strategy. Too bad I can't figure out how to make a living on that part. Business owners cannot live by vision and creativity alone. You've probably heard the saying, "Nothing happens until someone sells something." It should also be noted that no one gets a paycheck until someone receives payment for something they sold. Sigh. That is my world. But if I do the former right, there's a lot more the latter.
Entrepreneurs Don't Necessarily Need Perfect Conditions to Be Successful
NWAMotherlode.com started as an idea four years ago and celebrated its birthday on May 1. Happy birthday, mamas! What if they had said, "Let's wait until the economy improves"?
Is this maybe the perfect time for you to chase that business idea? Bloomberg News reported recently, "The National Federation of Independent Business' optimism index rose to 94.5, the highest since February 2011, from 92.5 the previous month … Six of the measure's 10 components increased." I don't know if this signals an improvement in the economy. However, I do believe it is a signal that business owners are moving on despite unrest in Congress and an economy that has changed forever. The small business community is able to adapt quickly, and we will rise to the occasion to contribute to America's success. Yeah! [waving clenched fist in the air]
Resources for Small Businesses
You might be interested to know that this week (May 20-26) is National Small Business Week. It is hosted by the U.S. Small Business Administration (SBA). They are holding a conference during the week. I'm attending via the convenience of my office computer. You should too. Visit http://www.nationalsmallbusinessweek.com to learn more.
Grab a cup of coffee and spend some time at the SBA website at http://www.sba.gov. They have tons of resources for small businesses at all stages of their life. You can get free small business counseling from their organization, SCORE at their website http://www.score.org. Whether you are thinking about starting a business or have lived the small business life for years, you'll find useful resources at both websites.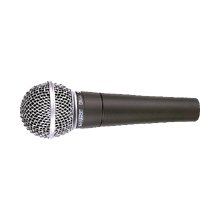 I've wanted to host a weekly internet radio show for small business owners for a long time. Finally, I was able to restructure my business to make some time for it. I just finished recording the fifth show. You'll find the Business: Engaged! archive at http://webtalkradio.net/shows/business-engaged/.
It's so much harder than I thought it would be. Geez, all I'm doing is talking to another person about a topic, right? I'm a speaker so shouldn't this be easy? I'm even a master at making conversation. My radio show coach, Mike Stern (http://www.talentmechanic.com), says I'm coming along fine and the content is great. I just need to get out of my head. It's what I tell my friends running for public office — just be your natural authentic you and speak your heart. Why is it we already know the advice we should follow but still need a reminder?
Is Now the Time for You to Start a Business?
The choice to journey into self-employment is a big one. You can own a business and never leave your full-time job, or you can devote everything you have to it. There are many different types of business formats out there from network marketing to franchises to stand alone start-ups.
The thing to remember is that small business is the great equalizer. It doesn't matter what your demographic or how much education you have. If you are willing to learn what you need to know, meet market needs, and work hard, you can be as successful as you want to be. And that my friends is what the American dream is all about! [waving clenched fist in the air]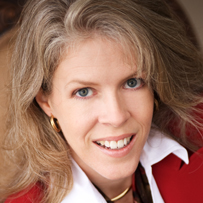 Carrie Perrien Smith is mama to Darcie and a pack of black dogs (Speckles, Snappy, Jazmin, and Midgieboy — in pack order), grandma to Robert, wife to world-traveler and Walmart-blue-bleeding Tom, daughter to Wayne and Phyllis, speaker bureau and publishing company owner, small business radio show host, community activist, and home improvement junkie. Follow her on Twitter @soarwitheagles or contact her at carrie@soarhigher.com.