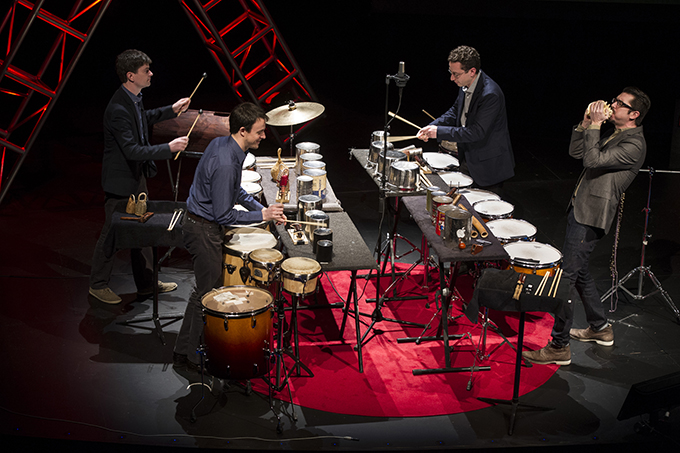 Happy Monday, mamas! Time for a giveaway with a great beat!
We've got FOUR tickets to see the show Think Outside the Drum at Walton Arts Center on opening night, Feb. 23rd. It's an interactive drum show for kids of all ages and is going to be SO.COOL.
To give you a little listen of what the show will be like — here's a video clip:
John Cage – The Works for Percussion 2 – THIRD COAST PERCUSSION from Third Coast Percussion on Vimeo.
ABOUT THE SHOW: Families of all ages will clap, sing and listen while learning about the extraordinary range of percussion instruments that can be found in cultures around the world as well as in their own kitchen cabinets.
Think Outside the Drum will begin in Walton Arts Center's new Walker Atrium with Terry Riley's landmark work "In C," which has been performed thousands of times across the world. Third Coast Percussion will be joined by dozens of local students and professional musicians to offer this celebrated minimalist composition to Northwest Arkansas Families. The event will then move into the renovated Starr Theater for an interactive session so the whole family can get involved.
We love interactive theatre!
HOW TO ENTER: If you'd love to win these tickets to see Think Outside the Drum, click on the word "comments" (right under the headline of this post) and scroll down to the bottom of the comments posted by other moms. Then write a quick comment telling us which song (or type of music) you like to listen to when you need to unwind and chill out. Maybe you like to car dance or drum on the steering wheel when this song comes on the radio? Or it might be something you listen to on your headphones while at the gym or in your office.

You can also email your answer to us at giveaways@nwaMotherlode.com.
INCREASE YOUR ODDS OF WINNING: Help us spread the word about this giveaway by emailing your friends and family about the giveaway. We'll give you an extra chance to win for every person you tell. Just be sure to put giveaways@nwaMotherlode.com on the CC line of your note so we can give you proper credit.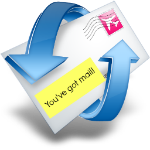 Our newsletter subscribers get access to the good stuff, including exclusive giveaways (like this one), information about local events, local mom interviews, recipes and more.
The nwaMotherlode newsletter is delivered straight to your inbox so you don't miss anything awesome. CLICK HERE to sign up. We won't fill your inbox with info, no worries. We only send out newsletters when there's something in it for you — and we know you'll be interested in hearing about it.
BE SOCIAL: You can also earn extra chances to win by commenting on our Facebook page, following us on Twitter or following us on Instagram. If you do any of those, just mention it in your comment or email so we can give you proper credit.
We'll choose the winner on Friday! If you want to go ahead and grab tickets to this show, CLICK HERE to visit the Walton Arts Center page with more details.