Ready for a fancy date night or girls' night out? Walker Hayes is coming to Northwest Arkansas on April 21, 2023!
Hold on to your hat, mamas! Alabama boy Walker Hayes is coming to Northwest Arkansas, and we're giving away FOUR concert tickets!!
Grab your besties or your sweetie and some friends, get fancy, and then get yourself to the concert on April 21, 2023. It's going to be so FUN. Speaking of fun, the Walton Arts Center and Walmart AMP are running an Instagram/TikTok contest asking people to tag them in videos of them and/or their kids doing a "Fancy Like" dance. Click HERE to check it out. 
ABOUT WALKER HAYES:
He has humble southern roots and family values, the kind that are on full display in his new song "Face in the Crowd." With this new track he continues to share stories that reflect his personal life and experiences that millions of listeners can relate to.
"Face in the Crowd," available everywhere now, is a story song detailing the true love between Hayes and his number one fan – wife Laney Hayes. True to Hayes' signature songwriting style, which Billboard praised as "personal, soul-bearing storylines; rolling rhymes; and Macklemore-like cadence," he sings:

"When my 15 minutes ends / and the world loves me a little less / I hope you know that you're the only one / I was trying to impress / if I sold out Bryant-Denny / made my sweet home so proud / all I ever cared about, all I ever cared about was your face in the crowd" 
Last year "Fancy Like" topped every country music sales and streaming chart, spent more than 6 months at the No.1 spot on the Billboard Hot Country Songs Chart, hit the top 5 on Billboard's Hot 100 Songs, hit number one at country radio, was featured in a nationwide Applebee's commercial and gave Hayes his first GRAMMY Award nomination as an artist for Best Country Song … all with a song about the simple joys of a date night at Applebee's with his high school sweetheart, now wife, of 17 years.

After many, many years in Nashville chasing his dream, Hayes got his breakthrough singing about what he knows best – family, faith, and real life. Most unexpected of all, is that the 43-year-old father has become a country music TikTok star. Propelled by a TikTok dance Hayes made to "Fancy Like" with his teenage daughter, which has over 35 million views, his TikTok's have been viewed hundreds of millions of times and has connected with audiences across genres. 

This fall, Hayes set out on his headlining arena tour, The Glad You're Here Tour, which is the same name as the book he wrote with his best friend, Craig Allen Cooper, detailing his journey to finding Christ. The nearly sold-out tour saw Hayes playing to more than 5,000 people a night, and he's not slowing down any time soon. With new music and a new tour coming next year, Hayes is poised for his biggest year yet.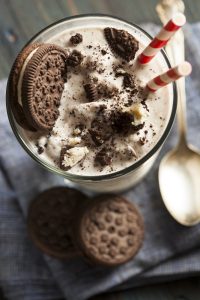 HOW TO ENTER: 
To throw your name in the online hat to win 4 tickets to see Walker Hayes in concert at the AMP on Saturday, April 21, 2023, scroll down to the bottom of this post (and past the comments posted by other moms) until you see the words "Leave a Reply."
Then write a quick comment telling us about one of the many ways you like to "get fancy." (All forms of fancy are welcome here!) Cucumber slices in your water? Lip gloss on a ponytail day? Extra Oreos on your shake? 
You can also email your answer to us at giveaways@nwaMotherlode.com.
If you'd rather not leave it up to the luck of the draw, you can click here to purchase tickets to see Walker Hayes in concert at the AMP on April 21, 2023. You can also call 479-443-5600 or visit the AMP website by clicking here.