NOTE: This giveaway is closed for comments because we have two winners!
A few questions, girls: Do you have all your Christmas shopping done yet? How many date nights have you managed to enjoy with your husband this year? If your answers to these two questions are NO! and NOT ENOUGH! we've got a giveaway today that you're sure to love.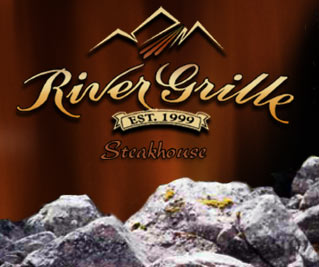 For those of you who WANT (so much!) a date night, but don't know what you'd do with the kids, here's the solution: they'll go have fun at Ashley Leis' Play-Care place for four hours while the grown-ups enjoy a luxurious dinner at the popular River Grille Steakhouse in Bentonville. It's a package deal!
Click on the River Grille logo to virtually visit the restaurant and to check out their fabulous menu! It will make your mouth water, we promise.
But wait, there's more! This giveaway will have two winners! The second winner will win a date for some well-deserved "me time". There will be free child care during the day at Play-Care (four hour's worth!) while you take time for shopping, getting a haircut or any of the other million things that are difficult to do with the kids. And while you're out, you'll be treated to lunch at a great Benton County restaurant, courtesy of our friends at nwaRestaurants.com!
Winner picks the night — or day — that she'd like to enjoy the prize within the next 30 days.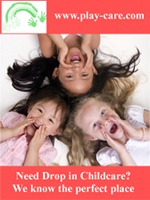 So, to recap: Winner #1 will be treated to a date night with free childcare at Play-Care and dinner at the River Grille. Winner #2 will receive free childcare at Play-Care and a delicious lunch. (To get to know Play-Care owner Ashley Leis a little better, check out the short video postcard at the bottom of this post or visit her website by clicking on the ad. Click HERE to see a more detailed story about Play-Care on nwaMotherlode.)
If this sounds like fun to you, here's how to sign up: Click on the word "comment"at the bottom of this post and tell us what you'd do with a few kid-free hours. Help us spread the word about this giveaway by sending an e-mail to your friends/family, and we'll give you an extra chance to win for every friend you tell. Just be sure to put giveaways@nwaMotherlode.com on the CC line of your e-mail so we can give you proper credit.
We'll choose a winner at random on Monday, Dec. 7.
Good luck, moms!