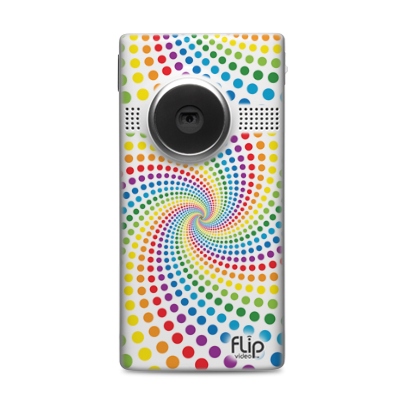 Mamas, you're gonna flip over this giveaway. That's right, somebody's gonna win a Flip video camera!!! (Insert ear-shattering Oprah-worthy screams and clapping here.)
Gwen and I love, love our Flips and use them all the time. They're tiny, they fit easily into our purses and they plug right into your computer to download videos that you can easily email, add to YouTube or make movies with. (Winner will get the Flip camera in basic, classy black.) Flip cameras are so easy to use, and there are no cords to keep up with. LOVE that. Your kids will love using it, too.
HOW TO ENTER: To throw your name in the hat for the Flip Camera, just look for "shopping mama" in our Mom's Choice Business Directory and then e-mail us to tell us where she is! (Here's a link to the directory.) She's on two different pages in the directory and all you have to do is surf the site a bit and find out what the mama is shopping for this week.
Is she looking for a gift for a friend? Is she following Gwen and Shannon's advice and looking for a place to try out Pilates in the fitness centers category? So look around until you find her, and then e-mail us at giveaways@nwaMotherlode.com with the answers. Remember: She is shopping for two different things this week. We've put her picture below so you'll know who you're looking for, but be advised she won't have the baby with her when you find her. That baby is home with grandma today!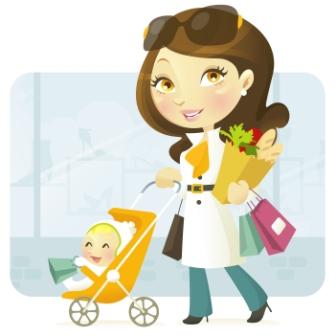 Each person who e-mails us with the correct answers will get their name in the hat for the Flip drawing. (Remember, the drawing is completely random.) If you e-mail your friends about the giveaway, you'll get your name in the hat again for each person you tell. Just be sure to put giveaways@nwaMotherlode.com on the CC line of your e-mail so we can give you proper credit.
Remember, you can't post the answer on this site because then it's WAY too easy for everybody else. And our goal here is to have you cruise around the directory so you'll know about all the businesses we have when you're searching for a particular place to shop. (When you click the email icon below, be aware that your email program may open behind this window so you may need to minimize this screen to see it.)
Check it out and earn a chance to win this flippin' awesome giveaway! Good luck!