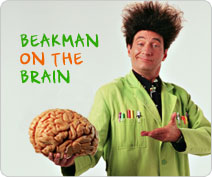 This giveaway for FOUR tickets to a great kids show at Walton Arts Center comes with a special twist — the winner will also get a $75 shopping spree for educational toys and so will the school teacher of her choice! Everybody wins.
The shopping spree for educational toys and games is a perfect combination with this kids' show, which is called "Beakman on the Brain". Beakman will take the stage at Walton Arts Center on Thursday, February 24th, at 7 p.m. The show is geared toward kids age 6 to 12 but kids younger and older will also be entertained. (Tickets start as low as $9. Click here for info on getting tickets.)
ABOUT THE SHOW: If Beakman (Paul Zaloom) looks or sounds familiar, it's because you've probably seen him and his cool brand of science on television. His children's show, called "Beakman's World" won an Emmy and aired on CBS from 1993 to 1998 and was seen in 90 countries. This new stage show tells kids and parents everything you wanted to know about the brain. It includes lots of audience participation and humor, and Beakman uses a series of large-scale, fun, visual demonstrations to illustrate how the brain works.
Ever wondered how we think, feel, smell and see? What makes us cry, laugh, smile and sneeze? You'll even learn how our brains can get fooled — or the effect of music and art on the brain. Beakman investigates the neuroscience of the brain in a fun, wacky way that kids and parents both love.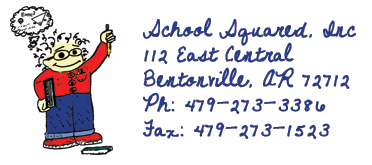 ABOUT THE SHOPPING SPREE: Since the Beakman show will teach you and your kids everything you ever wanted to know about the brain, you'll need to keep their brains buzzing with some new educational toys and games from School Squared, located on the Bentonville Square. Whether you're helping your child learn the alphabet or world geography, you'll have fun loading up on lots of fun things that will help make play time an educational experience, too. The winner of the Beakman tickets will also get a $75 gift certificate to spend at School Squared.
HOW TO ENTER: Now, here's the twist. To throw your name in the random drawing for the tickets and shopping spree, we're asking you to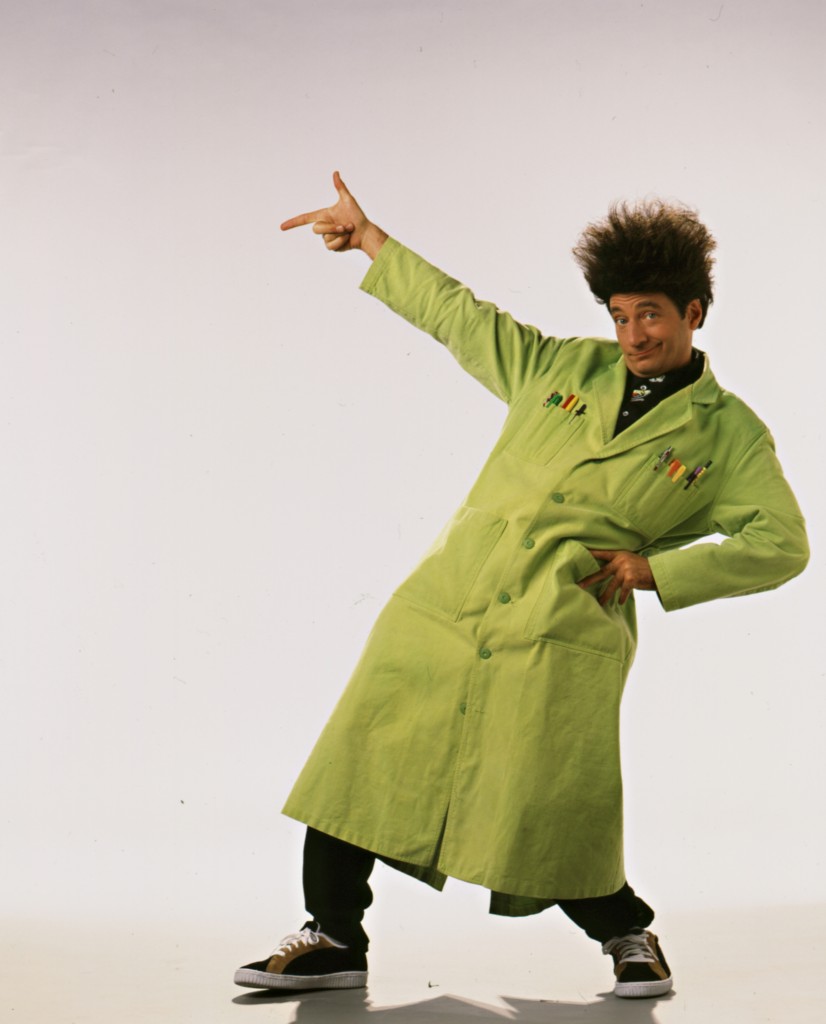 nominate a school teacher who you think does a great job at molding young minds. Click the orange comment button below and nominate your child's teacher or any teacher in Northwest Arkansas who you admire. The teacher nominated by the winning mom will also receive a $75 gift certificate from School Squared which she can use to get additional materials for her classroom.
You may also enter the drawing via email by sending your teacher nomination to giveaways@nwaMotherlode.com.
HOW TO INCREASE YOUR ODDS: As always, we'll give you an extra chance to win for every friend you tell. So just send an email about the giveaway to friends (and teachers!) and be sure to put giveaways@nwaMotherlode.com on the CC line of your email so we can give you extra credit!
Good luck in the giveaway! For a sample of what Beakman is like in action, click on the video clip below to see an excerpt from Beakman's television show.