Can you all believe it's already July? We found the best indoor and outdoor events for this hot, potentially rainy weekend. Looking for patriotic events or fireworks shows for the Fourth?  Check out our comprehensive list!
Movie in Murphy: The LEGO Batman Movie
The Springdale Parks and Recreation Department is providing a free outdoor showing of The LEGO Batman Movie at Murphy Park!  Bring your lawn chairs or blankets. Movie starts around 8:30 or when it gets dark. Free popcorn and drinks! Thanks to the Springdale Police Department for providing the screen and projector.
Date: Friday, June 30
Time: 8:30 – 10:30pm
Location: Murphy Park, Springdale
More info: Click here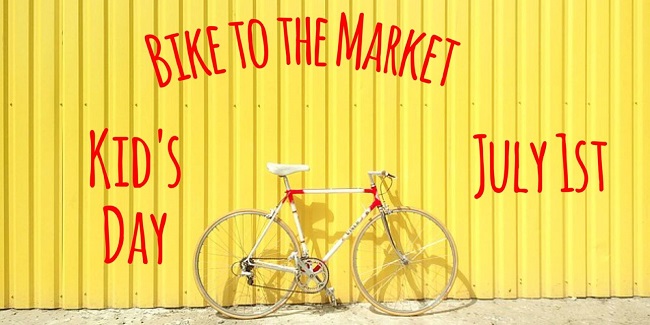 Kids' Day: Bike to the Market
Have the kids decorate their bikes and head to the Bike to Market Kids' Day! The fun starts with a bike parade, followed by awards for the most festive bikes. Other activities will include bike maintenance and safety instructions, a bounce house, helmet decorating station, and more!
Date: Saturday, July 1
Time: 10am – 12pm
Location: Bentonville Farmer's Market, Downtown
More info: Click here
Super Saturday: Denise Gard and Her Performing Dogs
Colorado-based Denise Gard is bringing her original performance "Trash Land" to the Fayetteville Public Library this weekend. Sienna and Joey, her adorable Border Collies, are afraid of the garbage can. They think that a monster dwells inside, but now their favorite toy has been thrown away. Will they be able to rescue it or will it end up in scary "Trash Land"? Can it be recycled?
Denise, Sienna, and Joey teach about recycling, reusing, and reducing our trash in this fun program that is full of dog tricks! Denise will also show how she trains her dogs!
Date: Saturday, July 1
Time: 10:00 – 11:00am
Location: Fayetteville Public Library
More info: Click here
Children's Opera in Eureka Springs
The Opera of the Ozarks is performing "Jack and the Beanstalk" at Eureka Spring's Auditorium this Sunday. This performance is part of the Opera of the Ozarks' 67th annual summer schedule. Bring the whole family and introduce your little ones to the wonders of live opera. This event is open to the public; no registration is required. Tickets are $10 per adult, and kids get in FREE.
Date: Saturday, July 1
Time: 2 – 4pm
Location: The Auditorium, Eureka Springs
More info: Click here
Family Sunday at Arvest Ballpark
Note from the mamas: This actually isn't a special event, because it happens at every Naturals Sunday home game! We just think it's a good time of year to remind everyone of this awesome family-friendly event.
This Sunday are all about families at Arvest Ballpark: kids eat FREE (12 & under) with a voucher for a hot dog, chips, and a soda, and then they get to run the bases after the game, just like the players! Plus, the first 2,000 fans in the stadium at this game will receive a commemorative t-shirt to celebrate the Naturals' 10th season!
Dates: Sunday, July 2
Time: 4:05pm – (Who knows? It's baseball.)
Location: Arvest Ballpark, Springdale
More info: Click here
Black Apple Crossing events this weekend: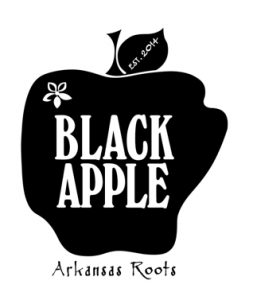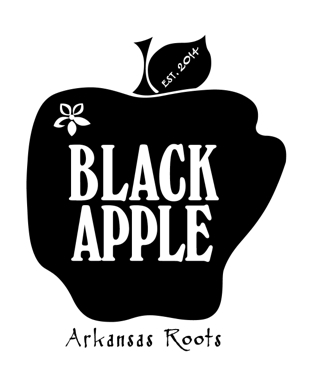 The 5 events above offer some great options for the family, but if you have a sitter this weekend — and you're in need of a date night or a Girls' Night Out — our Friday 5 sponsor, Black Apple Crossing, always has a fun line-up of events during the week and on weekends.
This weekend you can hear the music of Open Fields, a Beatles-inspired band (tonight, Friday, June 30), or Woodshine, a string pickin' duo from the Ozarks (Saturday night, July 1). Ciderday Night Live music events happen almost every Saturday night. They also have Taco Tuesdays, trivia nights and book club events during the week!

Black Apple Crossing is the state's first cidery. It's located in downtown Springdale off Emma Avenue just past mile marker 13. Black Apple Crossing has produced naturally gluten-free hard apple cider with no added sulfites or other preservatives since July 2015.
Click here to visit the Black Apple Crossing website. BAX's newest cider, just released June 8, is a sweet strawberry cider called Frisco Fields, paying tribute to Arkansas strawberry farmers, the rail line to San Francisco, and the Beatles!