All right, we're going to tell you right up front—the most important event this weekend is the Yarnell Ice Cream Festival in Bentonville! But there's some other fun happening too. Happy weekending, mamas!
Dive-In Movie: Finding Dory
Springdale Parks and Recreation is hosting a free "dive-in" movie at the Springdale Aquatic Center! Your kids can swim and watch Finding Dory at the same time! Popcorn and drinks will be provided for free. The pool will open at 7:30, and the movie will start at dusk. Thanks to the Springdale Police Department for providing the screen and projector for this event!
Date: Friday, July 14
Time: 7:30 – 10:30pm
Location: Springdale Aquatic Center
More info: Click here
Yarnell's Ice Cream Festival
The Bentonville Farmer's Market is hosting the 6th Annual Yarnell's Ice Cream Festival! Yarnell's will be onsite with an ice cream truck, giving away ice cream and hosting ice cream eating competitions. Enough said.
Date: Saturday, July 15
Time: 7:30am – 1pm
Location: Bentonville Farmer's Market
More info: Click here
Cooking Local at Fayetteville Farmer's Market
Chef Heather from Ozark Natural Foods has created two delicious recipes showcasing items that are currently in season for our area. The first is Maque Choux, a traditional Creole dish prepared with local andouille sausage, corn, tomatoes, and okra. Chef Heather will also be preparing an Eggplant Curry recipe that is vegan and gluten free. (If you've ever wondered how to prepare eggplant, this is your chance!) This free event is your chance to learn how to prepare items available at the market, taste test new recipes, and learn to recreate them at home!
Date: Saturday, July 15
Time: 9:00 – 11:00am
Location: Fayetteville Farmer's Market
More info: Click here
Pottery Demonstration
Shiloh Museum of Ozark History hosts a Third Saturday series of activities for families each month. For July, they are welcoming Teresa Griffith, owner of Griffith Pottery Works, for a pottery demonstration. This event is perfect for the crafty members of your family! Free and open to the public.
Date: Saturday, July 15
Time: 10:00 – 11:00am
Location: Shiloh Museum of Ozark History, Springdale
More info: Click here
Super Saturday: Juggle Whatever
The Fayetteville Public Library is hosting Juggle Whatever, a glowing duo that combines performance, inspiration, and hands-on learning into one fantastic show! Kelsey and Jeremy Philo create a glowing circus show with a variety of LED props like hula hoops, juggling, unicycling, and much more. After the performance, the couple shares their positive message about how believing in yourself can take you anywhere you want to go. Free face painting will be available as well.
Date: Saturday, July 15
Time: 10:30 – 11:30am
Location: Fayetteville Public Library
More info: Click here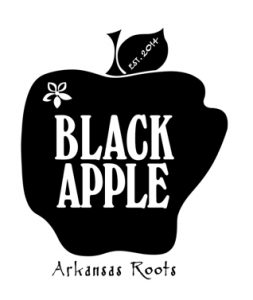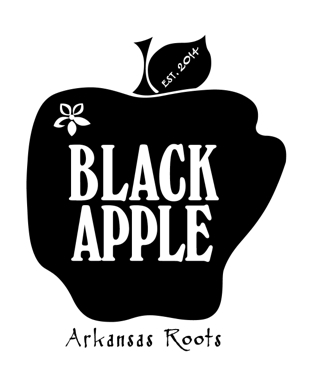 The 5 events above offer some great options for the family, but if you have a sitter this weekend — and you're in need of a date night or a Girls' Night Out — our Friday 5 sponsor, Black Apple Crossing, always has a fun line-up of events during the week and on weekends.
This weekend you can hear the tight harmonies of popular local indie duo Melody Pond (tonight, Friday, July 14), or crack a side stitch laughing at Rachael Goldman and David Britton, the guests of this month's Stand-Up/Stay-Up comedy night (Saturday night, July 15). Ciderday Night Live music events happen almost every Saturday night. They also have Taco Tuesdays, trivia nights and book club events during the week!

Black Apple Crossing is the state's first cidery. It's located in downtown Springdale off Emma Avenue just past mile marker 13. Black Apple Crossing has produced naturally gluten-free hard apple cider with no added sulfites or other preservatives since July 2015. Click here to visit the Black Apple Crossing website. 
This weekend (Friday, specifically) sees the return of a favorite summer cider, the Black Jack, a sweet-tart blackberry cider brewed with fresh, local blackberries!