Who's ready for the weekend? Check out these fun weekend activities for quality time with the family.
Movie Night
Main Street Rogers brings you this family-friendly event on September 15th for Beauty and the Beast. Free admission.
Date: Friday, September 15
Time: 8 p.m. – 10 p.m.
Location: Downtown Farmers Market Building, Rogers.
More info: Click here
JC Movie Night 
September's movie is a kid-favorite, Boss Baby. This is a totally free movie screening in the auditorium; movie starts at 6:30 pm.
Date: Friday, September 15
Time: 6:30 p.m
Location: Jones Center, Springdale
More info: Click here
Walk to End Alzheimer's – Northwest Arkansas
At the Alzheimer's Association Walk to End Alzheimer's®, people carry flowers representing their connection to Alzheimer's — a disease that currently has no cure. Help make this beautiful day happen by joining in the world's largest fundraiser to fight the disease.
Date: Saturday, September 16
Time: 9 a.m.
Location: Northwest Arkansas Community College
More info: Click here
Super Saturday: Robin Hood Showcase by Arts Live
Arts Live will present a showcase of their upcoming adaptation of Robin Hood. 
Date: Saturday, September 16
Time: 10:30 a.m
Location: Fayetteville Public Library
More info: Click here
2017 NWA Hispanic Heritage Festival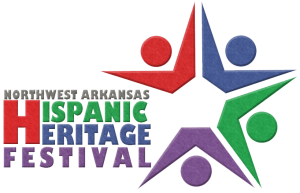 The Northwest Arkansas Hispanic Heritage Festival helps the community kick-off National Hispanic Heritage month that runs from mid-September to mid-October annually. This family-friendly event offers a variety of educational and entertainment offerings, including: arts and crafts, a beauty pageant, a children's area, cooking and dance contests/ lessons, exhibitors and vendors, a health fair and live musical performances from local and regionally renowned artists.
Date: Saturday, September 16 – Sunday, September 17
Time: Saturday, 11 a.m – 5 p.m. and Sunday 1 p.m. – 5 p.m.
Location: Saturday – Mae Farm, Fayetteville and Sunday – Fayetteville Square
More info: Click here
---
The 5 events above offer some great options for the family, but if you have a sitter this weekend — and you're in need of a date night or a Girls' Night Out — our Friday 5 sponsor, Black Apple Crossing, always has a fun line-up of events during the week and on weekends.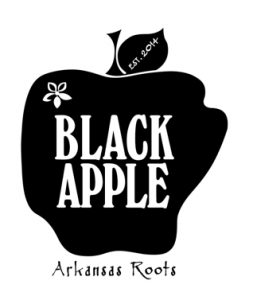 This weekend you can hear Fredrickson Hellfire (Friday, September 15, 10 a.m – 1 p.m.), or The Vine Brothers (Saturday night, September 16). They also have Taco Tuesdays, trivia nights and book club events during the week! BAX has a new event every Thursday called Sip & Stretch Cider and Yoga Night starting at 7:30pm. 
The cidery is also teaming up with the Springdale Animal Shelter for an event called the Pawcasso Art Reception. The event is on Sunday October 7th, and we'll share more details closer to the event!
Black Apple Crossing is the state's first cidery. It's located in downtown Springdale off Emma Avenue just past mile marker 13. Black Apple Crossing has produced naturally gluten-free hard apple cider with no added sulfites or other preservatives since July 2015. Click here to visit the Black Apple Crossing website.
The newest cider at BAX is The Terry, a tart cherry cider that was released during the solar eclipse!