Happy Friday, mamas! Here are (more than) 5 fun things to do this weekend! Also happening this weekend are LOTS of awesome craft fairs 🙂 CLICK HERE to see the Fall Fun Guide with all the craft fairs listed + pumpkin patches and more for you to do with the kids over the weekend!
Now here are our top picks for fun this weekend:
JC Movie Night: Captain Underpants 
#JCmovienight is back for Season 3. October's movie is a kid-favorite, Captain Underpants. This is a totally free movie screening in our auditorium. 
Date: Friday, Oct. 20
Time: 6:30 p.m. – 8:30 p.m.
Location: The Jones Center
More info: Click here
Movie Night – Ghostbusters (1984)
The last Movie Night of the season is going to be a good one! Showing the original 1984 version of Ghostbusters.
Date: Friday, Oct. 20
Time: 6:45 p.m. – 8:45 p.m.
Location: Downtown Rogers Farmer's Market
More info: Click here
Spooktacular Halloween Bash
This will be Lokomotion's grand opening of haunted house Banshee Manor. There will be live music (with a halloween twist) from School of Rock Fayetteville, $10 large pizzas, $1 drinks, & a free costume contest! Halloween Fun Time (no scares) 6-8pm $5 per person. Banshee Manor Haunted House 8-11pm $10 per soul.
Date: Friday, Oct. 20
Time: 6-10 p.m.
Location: Lokomotion
More info: Click here
The 2nd Annual "The Dark" Charity Lake Haunt
The 2nd Annual "The Dark" Charity Lake Haunt will be held at McKissic Park off Allen Road, there will be haunted houses set up on the east side of the lake, admission will be a canned good or item to be donated to the H2O Food Pantry. 
Date: Friday, Oct. 20 & Saturday, Oct. 21
Time: 6 p.m.
Location:McKissic Park
More info: Click here
Super Saturday: Halloween Artsy Crafty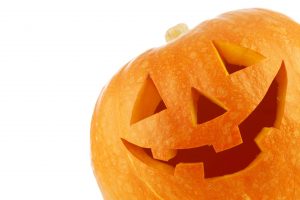 Kids are invited to make a variety of creepy craft projects; most are appropriate for preschool-age children and older.
Date: Saturday, Oct. 21
Time: 11 a.m.
Location:Fayetteville Public Library
More info: Click here
Disney Junior at the Movies HalloVeen Party at Malco Razorback
Come in costume, get up and sing, dance, play and celebrate the most spook-tacular time of the year with your favorite Disney Junior characters. This special event will include four Disney Junior episodes including Mickey and the Roadster Racers and a never-before-seen episode of "Vampirina" on the big screen, a costume party for kids and families, and more. Tickets: Adult: $13.50 Child $11
Date: Saturday, Oct. 21
Time: 10 a.m. to 1 p.m.
Location: Malco Razorback, Fayetteville
More info: Click here
---
The 5 events above offer some great options for the family, but if you have a sitter this weekend — and you're in need of a date night or a Girls' Night Out — our Friday 5 sponsor, Black Apple Crossing, always has a fun line-up of events during the week and on weekends.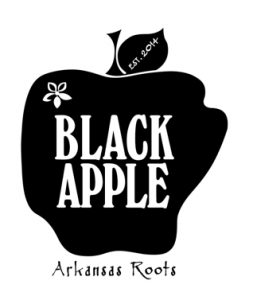 This weekend you can hear MotherFunkShip (Friday night, Oct. 20 at 8 p.m.) and Jamie Lou & The Hullabaloo (Saturday night, Oct. 21 at 8 p.m.). They also have Taco Tuesdays, trivia nights and book club events during the week! BAX has a new event every Thursday called Sip & Stretch Cider and Yoga Night starting at 7:30pm. 
Black Apple Crossing is the state's first cidery. It's located in downtown Springdale off Emma Avenue just past mile marker 13. Black Apple Crossing has produced naturally gluten-free hard apple cider with no added sulfites or other preservatives since July 2015. Click here to visit the Black Apple Crossing website.
Fall has arrived and you will want to celebrate it with their seasonal cinnamon and clove spiced cider: Spice of Life! On tap starting October 6th.