A chill is in the air and the weekend is here! Here are some of the great events going on in the community for you and your family to enjoy, including even more HALLOWEEN 2017 events! CLICK HERE to see all the Halloween fun happening this weekend and through the big night on Oct. 31st.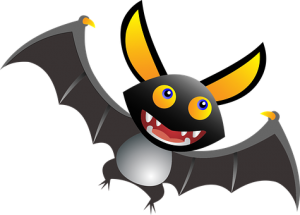 Pumpkin Painting at the Community Center
Bring your child to the Bentonville Community Center to decorate their own mini pumpkin. Enjoy some Halloween treats and music while decorating your pumpkin. They will provide mini pumpkins and decorations and you provide the creativity.
Date: Friday, Oct. 27
Time: 2 p.m. – 6 p.m.
Location: Bentonville Community Center
More info: Click here
Spooktacular Halloween
Join in on this Spooktacular Halloween Cooking Workshop. Learn to cook Skeleton Strudel, Mummy wraps and more. Ages 7 and Up. $45
Date: Friday, Oct. 27
Time: 5 p.m. – 7 p.m.
Location: Young Chef's Academy
More info and to sign up: Click here
The Living Forest
Join Hobbs State Park as they introduce Mother Nature's forest friends. Listen to each animal's story and learn how to make their lives better. This is a fun, non-scary event for the whole family. Tours will begin every 20 minutes at the Visitor Center's Ozark Plateau Trail. Strollers and wagons are welcome on the half-mile paved path. Additional activities and crafts will be available for attendees in the Visitor Center. And of course, no fall event would be complete without S'mores. Admission is FREE and the first 100 children will receive a gift bag. Consider bringing a non-perishable food item for donation to the Samaritan Food Bank. Wear a costume or come as you are.
Date: Saturday, Oct. 28
Time: 1 p.m. – 5 p.m.
Location: Hobbs State Park
More info: Click here
The Howling 3K Fun Run, Mile Walk, and Halloween Fest
A Halloween fundraiser for Service Dogs of Distinction! Come with your dogs and your family and participate in our 3K Fun Run or 1 mile Walk. There will be contests for scariest, cutest and look alike costumes. Please include your dogs in the costume planning! Bobbing for T-balls, Musical Mutts and other silly dog competitions. Prizes, prizes, prizes! Puppy kissing booth, vendors and food. All proceeds will go to support service dog training for veterans suffering from PTSD. Children under 10 free.
Date: Saturday, Oct. 28
Time: 9 a.m.
Location: Veterans Memorial Park at Lake Fayetteville
More info and to register:Click here
Bubbles and Bridles
Bubbles & Bridles is a family event taking place in Liquor World's spacious parking lot located right off College/71B in Fayetteville. There will be mini horses dressed up, bouncy houses, face painting, balloons, bubbles, grilled hot dogs. and more. Speedy Splash Car Wash will graciously donate a percentage of their proceeds on Oct 28th to Equestrian Bridges so get your ride over for a quality car wash and bring the family so all the fun can be enjoyed next door. All donations will go to support the mission of Equestrian Bridges. 
Date: Saturday, Oct. 28
Time: 10 a.m. – 2 p.m.
Location: Parking Lot of Liquor World
More info: Click here
Our Friday 5 sponsor, Black Apple Crossing, always has a fun line-up of events during the week and on weekends. They have some special events for Halloween weekend just for the grown-ups: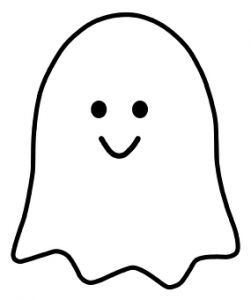 This weekend you can hear the Sad Palomino band at 8 p.m. tonight and  a Halloween show at 8 p.m. on Saturday night. There's no cover charge for either show.
BAX is also celebrating Halloween and the release of Season two of Stranger Things with a special Stranger Things Trivia! Trivia starts at 7 p.m. on Oct. 30. Costumes are optional.
BAX also has Taco Tuesdays, trivia nights and book club events during the week! BAX has an event every Thursday called Sip & Stretch Cider and Yoga Night starting at 7:30pm. 
Black Apple Crossing is the state's first cidery. It's located in downtown Springdale off Emma Avenue just past mile marker 13. Black Apple Crossing has produced naturally gluten-free hard apple cider with no added sulfites or other preservatives since July 2015. Click here to visit the Black Apple Crossing website.
While you're there, try the BAX tart cranberry cider called Cranny Smith, which just released this week!