A Spooktacular Friday the 13th
Stop by Natural Grocers on this spooky Friday for some Halloween fun where they'll be in costume and ready to play. Look for gluten-free treats from some vendors, coloring contests, games, non-food goodies, a homemade (in-store) treat, face painting from 4:30-5:30, and an allergen-free Halloween goodie demo and sampling hosted by a Nutritional Health Coach at 4:30.

Date: Friday, Oct. 13
Time: 4 p.m. – 7 p.m.
Location: Natural Grocers, Fayetteville
More info: Click here
Mindbender Mansion Public Opening Day at the Amazeum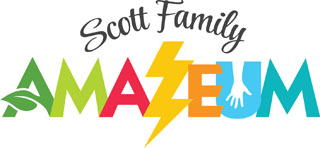 The highly anticipated Mindbender Mansion exhibit opens to the public on Saturday at noon! Mister E. and the Mindbender Society invite you to enter the wonderfully puzzling world of Mindbender Mansion, an eclectic place full of puzzles, brainteasers, and interactive challenges guaranteed to test the brain power and problem-solving skills of even the most experienced puzzlers. Adults and children alike will enjoy exercising their minds as they try to master each of the 11 individual brain teasers and the three group activities. The Mindbender Mansion will be in the Amazeum's traveling exhibit gallery through January.

Date: Saturday, Oct. 14
Time: Opens at noon
Location: Scott Family Amazeum, 1009 Museum Way, Bentonville
More info: Click here   
National Youth Science Day
Come join in the nation's largest annual science experiment. Developed by the University of Nebraska – Lincoln, the Incredible Wearables kit is a fun way for kids to build wearable fitness trackers. The 70 to 90-minute hands-on project is suitable for 4th to 12th graders.
Date: Saturday, Oct. 14
Time: 9 a.m. – 1 p.m.
Location Cross Church Student Building
More info: Click here
ArkanSalsa Fest
Join One Community's family festival. There will be a parade,  Best Tasting Salsa Contest, music, car show, Feed Your Brain Kids Zone, music and dance performers, and zumba and salsa dance lessons.
Date: Saturday, Oct. 14
Time: 11:30 a.m. – 5 p.m.
Location: Shiloh Square, Springdale
More info: Click here

50th Celebration of Fayetteville Parks and Recreation
FREE Family Fun Activities – Music Playground Demo, Mayor's Ribbon Cutting and Guest Speakers, Playground Puppet Parade, Ranger's Pantry "Howloween" Pet Costume Contest, Group Yoga,  Leave No Trace Demonstrations, Greedy Goats, Plant Give-A-Way and Scavenger Hunt. Hot Dogs and Burgers will be served at 11:30 am, provided by Arvest Bank. 

Date: Saturday, Oct. 14
Time: 10 a.m.
Location: Fayetteville Parks and Recreation – Wilson Park
More info: Click here
Family Day at Shipley Farms
No admission to the farm, and over 60 varieties of pumpkins to choose from. Bring your blankets and picnic on the lawn or sit at one of the picnic tables; serving BBQ lunches for $3.00. Come get fed at the farm.
Date: Sunday, Oct. 15
Time: 11 a.m.
Location: Shipley Farms, Springdale
More info: Click here
---
The 5 events above offer some great options for the family, but if you have a sitter this weekend — and you're in need of a date night or a Girls' Night Out — our Friday 5 sponsor, Black Apple Crossing, always has a fun line-up of events during the week and on weekends.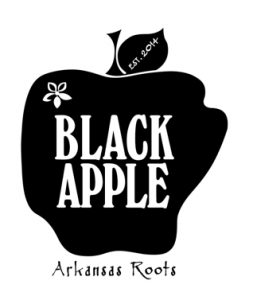 This weekend you can hear Defrance (Friday night, October 13 at 8:00 p.m.). They also have Taco Tuesdays, trivia nights and book club events during the week! BAX has a new event every Thursday called Sip & Stretch Cider and Yoga Night starting at 7:30pm. 
Black Apple Crossing is the state's first cidery. It's located in downtown Springdale off Emma Avenue just past mile marker 13. Black Apple Crossing has produced naturally gluten-free hard apple cider with no added sulfites or other preservatives since July 2015. Click here to visit the Black Apple Crossing website.
Fall has arrived and you will want to celebrate it with their seasonal cinnamon and clove spiced cider: Spice of Life! On tap starting October 6th.