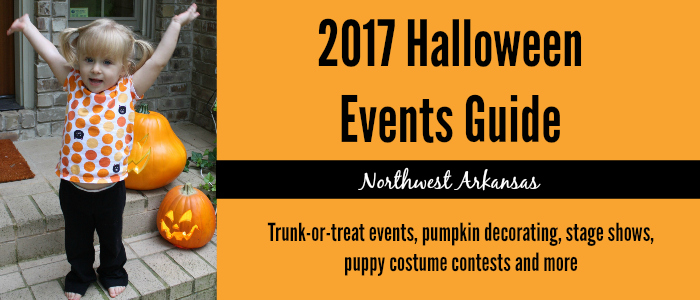 It's time to start planning your Halloween to-do list, mamas. We've got some great events happening here in Northwest Arkansas, so take your pick! FYI, you can CLICK HERE for a list of other fall events, ideas for things to do in NWA and pumpkin patches to visit.
Bookmark this page because we'll keep adding Halloween-related events as we find them 🙂
Looking for a list of where kids eat free (or get special treats) on Halloween in NWA? CLICK HERE to see the list.
Here are some fun Halloween events coming up, separated by city. Just click on the name of the event to find out more about each:
Fayetteville
Oct. 12: Glow in the Dark Pumpkin Decorating (grades 5th-12th), Fayetteville Public Library. 4:30 p.m. This special pumpkin decorating event will include glow in the dark paint. Free and open to those in grades 5th-12th. All supplies will be provided. Registration required and is now open.

Oct. 20: Spooktacular Halloween Bash, Lokomotion 6-10 p.m. This will be Lokomotion's grand opening of haunted house Banshee Manor. There will be live music (with a halloween twist) from School of Rock Fayetteville, $10 large pizzas, $1 drinks, & a free costume contest! Halloween Fun Time (no scares) 6-8pm $5 per person. Banshee Manor Haunted House 8-11pm $10 per soul.
Oct. 21: Disney Junior at the Movies – HalloVeen Party at Malco Razorback. 10 a.m. to 1 p.m. Come in costume, get up and sing, dance, play and celebrate the most spook-tacular time of the year with your favorite Disney Junior characters. This special event will include four Disney Junior episodes including Mickey and the Roadster Racers and a never-before-seen episode of "Vampirina" on the big screen, a costume party for kids and families, and more. Tickets: Adult: $13.50 Child $11
Oct. 24: Sola Salon, Community Halloween Trick or Treat. Drop by Sola Salon Studios in Fayetteville for treats, snacks, door prizes and salon bucks. Customer and community appreciation event.
Oct. 25: Little Sprouts Parade, The Botanical Garden of the Ozarks. 10:15 a.m. The Little Sprouts costume parade is a fun way for your babies and preschoolers to have some fun together. Shaky Bugs will perform, and there will be a variety of booths.
Oct. 26: Afterschool Workshop: GingerDEAD Houses (K-4th) at Fayetteville Public Library. 4 p.m. Participants will get to create their own gingerDEAD house… just like a gingerbread house, but haunted with ghosts, goblins, and spooks- oh my!  Cardboard forms and some supplies will be provided, but participants are encouraged to bring candies and other materials to decorate their gingerDEAD house. This workshop is free and is open to youth in grades K-4th.  Families are welcome to accompany participants in this workshop.  Registration is required and will open Thursday, October 5th. Registration starts Thursday, October 5.
Oct. 27: Animal Science Day, annual Halloween event at UofA Department of Animal Science.  5:30-9 p.m. This is a family-friendly event with a haunted house, petting zoo, stock dog demonstration, ranch horse demonstration, safe and secure trick-or-treating, games, snacks, and costume contests for everyone in the family, including the dog. Demonstrations and activities featuring the Department of Animal Science's livestock will be running throughout the evening. Admission is free.
Oct. 27-28: Zombie Laser Tag at Modern Mission. Tickets are $25 and must be 12 and up to battle zombies at Modern Mission.
Oct. 27-31: Gymnastics Joe's Kids Haunted House. This is a family-friendly event for kids ages 5 to 17. This is not meant to give your children nightmares, just a slight spook. $5 per person. Tickets don't need to be purchased in advance.
Oct. 29: Halloween Monster Dash, W. Center St., Fayetteville. 9 a.m. to noon. Candy stations instead of aid stations, lots of crazy costumes with a costume contest at the end. Also, there will be a expo with kid's bouncy houses and other inflatables, a carnival and other fun Halloween-related activities. This is fun way to involve the entire family, group of friends or your company to dress up and run, walk or dance your way around the course.
Oct. 29: Community Fall Festival Hosted by First Baptist Church of Fayetteville at the U of A Gardens on the university campus from 4-6 p.m.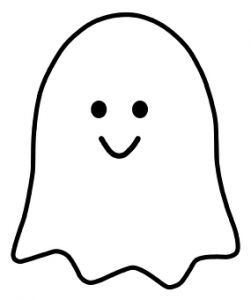 Oct. 30: Fayetteville Public Library's Annual Halloween Story Time. 6:30 p.m. This story time is more silly than scary! Wear your costume and celebrate Halloween a day early. This special holiday story time event is appropriate for preschool-age ghosts, goblins, and ghouls (and their families.)
Oct. 30-31: Rocky Horror Picture Show, Walton Arts Center. 8 p.m. Go see this classic at Walton Arts Center in your best Rocky Horror-themed costume, and sing along with this screamingly funny, sinfully twisted salute to sci-fi, horror, B-movies and rock music – the most popular cult classic of all time. BYOP* (Bring Your Own Props) for this interactive, unforgettable Halloween night out! 8 p.m.
Oct. 31: Trick-or-Treating on the Square, Fayetteville Square. 3-5 p.m. Come dressed up after school and visit lots of vendors who will give you a warm welcome outside their businesses. Activities and fun!
Springdale
Oct. 26: Ghouls Night Out, Sassafras Springs Vineyard. Dress up for a good cause: Open Avenues. Get spooky and dance the night away with DJ Brock at the Stables at Sassafras Springs. Beer, wine, and a themed specialty drink or two. Tickets: $50 (Tricks, Treats, & Drinks Included) Must be 21 + to attend.
Oct. 27: OZARKTOBER FEST BARN PARTY & HALLOWEEN HAYRIDES, 5:30-9 p.m. The welcoming rustic setting of the Shiloh Museum of Ozark History's Cooper Barn in Downtown Springdale offers the perfect backdrop for traditional bluegrass and regional music. The evening starts with informal pickin' and then moves to the featured band. In addition to providing guests delicious food truck dinner options while they take in the free performance on the lawn, ticketed hayrides will depart from Shiloh Museum and travel a short distance to historic Bluff Cemetery, which dates back prior to the Civil War. Fifth generation Ozarker, regional culture expert and celebrated story-teller Susan Young will lead tours of the cemetery and share its fascinating history.
Oct. 27: Treats at the Train Family Carnival, Arkansas Missouri Railroad. 6:30-9:30 p.m. Treats at the Train will provide a fun, safe place for families to come Trick-or-Treat on the Train, enjoy carnival games and live music, and have lots of fun. There will also be a haunted train for the older and braver kids. Proceeds benefit the House of Hope Rescue Mission, helping us feed the hungry and help the homeless of Northwest Arkansas. Canned good donations for our food pantry will also be accepted. *The train will be stationary; this is not a train ride. Admission is $5 (Kids 2yrs and under are free).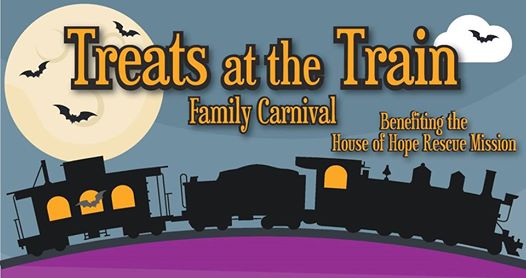 Oct. 27 & 28: Frankenstein on stage at Arts Center of the Ozarks. This Halloween the Northwest Arkansas Audio Theater will present Mary Shelly's 1818 classic "Frankenstein" like you've never seen it before. This creature feature comes to life with the help of actors in a 1940's old-time-radio studio, musicians, singers, sound effects artists and plenty of other hauntingly unexpected guests.
Oct. 28: Trunk or Treat, Caudle Baptist Church. Free trunk or treat for kids of all ages + games, prizes, hot dogs and more. Bounce house for the kids.
Oct. 28: Halloween Scavenger Ride (7 miles) hosted by Lewis & Clark/NWA Young Life. 9:30 a.m. Grab your Halloween costume and enjoy some family fun on the Razorback Greenway. This is a short ride designed for families. There's a longer, 15-mile ride happening as well. Friends and "kids" of all ages are welcome. Participants will start at the Lewis & Clark in Springdale location and will be given a series of clues that will guide them along the NWA Greenway trail and compete in a series of games/challenges, with the completion of each challenge taking them down the trail to the next. You will need to at least have one partner to participate. The games can be played by the whole family, in fact, parents are required to compete in all games/challenges with their kids. The event entry fee is $5 per person and will help send youth with Young Life of NWA to camp.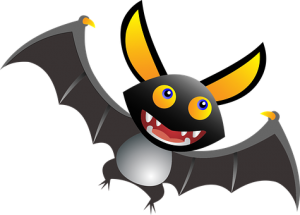 Oct. 28: Springdale Halloween Fest. 4-7 p.m.  There will be candy giveaways from the local downtown businesses, inflatables, touch-a-truck, carnival games, a pumpkin drop, pumpkin carving contests, and a costume parade (dogs too!). The movie "Hotel Transylvania" will end the night.
Oct. 29: Keypoint Church Trunk or Treat. 5-7 p.m. Free event at Keypoint Church, Springdale campus, 1404 Chester Ave. Candy, food trucks, inflatables and fun.
Oct. 29: Faith Assembly of God Annual Trunk or Treat Festival. 3 p.m. Games, fun and candy galore.
Oct. 29: First Presbyterian Church Trunk or Treat. 5 p.m. in the church parking lot. Come in costume, bring a friend for a fun evening of Trick or Treating, a Hot Dog Supper, and voting in the NEW Pumpkin Decorating Contest. This year a new missional aspect has been added to the night's festivities in the form of a Pumpkin Contest fundraiser for victims of Hurricane Harvey in Texas.
Oct. 31: Streetfest at The Jones Center for Families. Streetfest is a free family-friendly Fall event on Halloween night from 6-8 p.m. at The Jones Center outdoor plaza. There will be free candy, games, food, and prizes. Learn more about Camp War Eagle, and get an opportunity for early signup for CWE summer camp and day camp.
Rogers
Sept. 28 – Oct. 1: The Rocky Horror Show, Arkansas Public Theatre. Ages 13 and up. Come do the time warp again. Curtain time for Thursday thru Saturday performances is 8 p.m. with Sunday performances are at 2 p.m.  Doors and Concessions open at 7 pm.  Cabaret Seats are $35/per person or $60/ table (includes 2 individual seats) and Balcony Seats are $23/per person.  Group discounts for 10 or more guests are available by contacting the Box Office. All performances will be held at the historic Victory Theater, 116 S 2nd St, Rogers.
Oct. 7: Harry Potter and The Sorcerer's Stone™ In Concert featuring members of SoNA. Fifteen years ago Harry Potter and the Sorcerer's Stone™ enchanted our screens and now it's returning, for the first time ever, with the music of a live symphony orchestra. Momentous scenes from the film play on a giant screen in high-definition while John Williams' unforgettable score is performed by members of the Symphony of Northwest Arkansas (SoNA).
Oct. 7: Kid's Day: Pumpkins & Scarecrows, Rogers Downtown Farmer's Market. 10 a.m. to noon. Wear your costume and come celebrate the season on this last Kid's Day. There will be a bounce house, live music, pumpkins for sale, pumpkin decorating station, and scarecrow crafts.
Oct. 8: Mom & Me Pumpkin Painting, Imagine Studios. 2-4 p.m. Each mom and child will paint a set of ceramic Jack 'o lantern jars–a big one for moms and a smaller one for kids. $55 per pair. Extra Jack o lanterns can be purchased.
Oct. 14: 11th Annual Nash Back At Ya Monster's Ball, Frisco Station Mall. 3 p.m. until dark. Rain or shine. This is the big end of the year event of the cruiser, and bike show season in NWA. The event is a free family event held in the back parking lot on the back side of the Frisco Station Mall with unlimited parking. Concessions on site and a silent auction with over 50 items to bid on and 100% of the proceeds go to the Humane Society for Animals. Custom trophies for cruisers who embrace the Monster's Ball theme the best that evening. DJ Donny McQuire is back, sponsored by Dog Party USA. Free registration for our cruisers is from 3-6pm, and you can come and decorate your vehicle on site if necessary. No registration necessary for pet contests or costume contests. Costume contests for: pets, kids, teens, and adults.
Oct. 15: Tombstones Tell Tales, Hobbs State Park. 2 p.m. Coimetrophobia is the fear of cemeteries. On the other hand, you may be a taphophile like the upcoming speaker at Hobbs State Park, Abby Burnett. A taphophile visits cemeteries for fun, and like the expert speaker at this event, Abby Burnett, they take an interest in cemeteries, tombstones, or the memory of past lives. Abby wonders what the people were like, or what they died from. She studies the symbolism carved on each stone, looking for clues that could lead to more information about the deceased. In Abby's presentation she will show us gravestones that either hint at something, or tell us outright how the person died, such as being struck by lightning, or killed by a falling tree. For more information about this free event, call:  479-789-5000
Oct. 19-20-21 & Oct. 26-27-28: Ghost Walks, Rogers Historical Museum. Come walk downtown Rogers and encounter six costumed interpreters, each with a different true tale of murder, mischief or mayhem. Each tour will take 45 minutes. Tours leave every 15 minutes between 7 and 9 p.m. from the Museum building. Registration is required, cost is $5 per person. You must call 479-621-1154 or stop by the museum to reserve your date and time.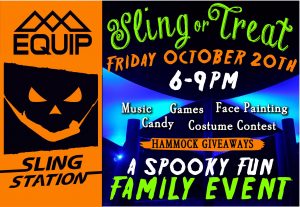 Oct. 20: Sling or Treat. Come by the Equip Sling Station (Mercy Trailhead on the Razorback Greenway) for a spooky fun family event from 6-9 p.m. There will be games, face painting, candy, music, and costume contests where the winners will take home an Equip Hammock. Costume Contests:
Ages 0-6
Ages 7-12
Ages 13+
Oct 20: Ghostbusters movie, Downtown Rogers Farmer's Market. On the last Movie Night of the season, watch the original 1984 version of Ghostbusters. PG 1h 47m. Free event, movie starts at dark.
Oct. 28: Mary McScary and Creepy Pair of Underwear! Storytime Barnes & Noble. A special Halloween #BNStorytime! First, in Mary McScary, bestselling authors R.L. Stine and Marc Brown join forces again in a funny story featuring a fearless anti-heroine that will have kids and their parents cheering. Then, in Creepy Pair of Underwear!, Aaron Reynolds and Peter Brown team up for a hilarious and creepy story of a brave rabbit and a very weird pair of underwear.
Oct. 28: 2nd Annual Fun-filled Saturday with Heroes at Rogers Police Department. Noon to 2 p.m. Prince Hall Freemason-Hill City Lodge #347 wants you to come enjoy your Saturday at Rogers Police Department. There will be fun games and Razorback basketball players to sign autographs for the kids. Plenty of hot dogs and candies for the kids. Let the kids spend time with their local heroes. Come dressed in your Halloween costumes.
Oct. 29: Free Fall Festival, Grace Baptist Church. 4-6:30 p.m. Free hot dogs, carnival games, hay ride, costume contests (all ages), bounce house, face painting, cake walk, jack-o-lantern contest.
Oct. 29: Trunk Or Treat at Oakley Chapel UMC. 4-6 p.m. Trick or treating, face painting, photo booth, bounce house.
Oct. 31: Goblin Parade, downtown Rogers, 3:30-5:30p. The Goblin Parade provides a safe, fun chance for children to trick o' treat with downtown Rogers businesses. A parade of ghosts, goblins, princesses, superheroes, firefighters, cowboys, etc. parade through downtown and are greeted by our many downtown shop owners. It's safe fun for the whole family. And candy, of course! Line up in Frisco Park.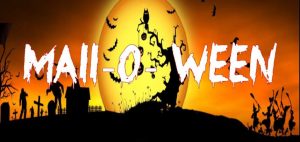 Oct. 31: Mall-O-Ween, Frisco Station Mall. Home Instead Senior Care is hosting this year's Mall-O-Ween inside the Frisco Station Mall in Rogers. Free family fun for all ages. Papa Bear Productions will be playing spooky tunes. There will be costume contests for all ages. Halloween Express will be hosting a Carved Pumpkin Contest for cash prizes so don't forget to bring out your best carved pumpkin. Pit Masters Barbecue will be giving out FREE hotdogs to children in costume (while supplies last ). There will also be free face painting, a free photo booth, games, candy and more.
Elm Springs
Oct. 28: Elm Spring United Methodist Church Trunk or Treat & Fall Festival. Free event, 5-7 p.m. Everyone is welcome. Food, door prizes, cupcake walk, games, bounce house, face painting, candy, prizes, music, and more.
Bentonville
Oct. 21: Teen Night: Fright at the Museum, Crystal Bridges Museum. 7-10 p.m. High school students from all over Northwest Arkansas are invited to attend our annual Halloween-themed Teen Night, featuring live music, dancing, a costume contest, murder mystery, and artmaking. Free, no registration required.
Oct. 21: Halloween Villains Ball, Princess Party Palace. 5 p.m. Villains Mal and Evie will be hosting. Enjoy fun activities such as painting ceramic keepsake pumpkins, cookie decorating, and making villainous masks to wear for the evening. Afterward join in for a rarity at the Palace….a villain sing along! End the night with some rotten to the core dancing and spooktacular story. Tickets are $20 per child and $15 per sibling.
Oct. 27th: Pumpkin Painting at the Bentonville Community Center. 2-6 p.m. Free. Brings the kids to decorate their own mini pumpkin. Enjoy some Halloween treats and music while getting creative. BCC will provide mini pumpkins and decorations. 1101 SW Citizens Circle.
Oct. 27th: Costumes, Candy & Cops Carnival. 5-9 p.m. A trunk or treating free family fun festival at the Benton County Sheriff's Office. Wear your costume, play some games, trunk or treat and watch a movie in the park. (Free Food, Drinks, & Candy while supplies last.)
Oct. 27: Fall Fest at NWACC. 6-9 p.m. Fun activities for the kids and a free Haunted House for the brave hearted. Snacks and drinks will be available. Open to the public so bring your friends and family
Oct. 28th: Yappy Hour Puppy Costume Party 1-3 p.m. Bring your furry pal to the Bentonville Bark Park for a puppy costume party. Enjoy live music while your dog socializes. Treats for humans and dogs will be provided. Prizes for "Best Costume" awarded. 2400 N. Walton Blvd.
Oct. 28th: Family Halloween Party at the Bentonville Community Center.  5-7 p.m. Families are invited to join BCC for a free, fun Halloween party complete with costumes, prizes, candy, music and more. 1101 SW Citizens Circle
Oct. 28: Trick-or-Treating at the last Farmer's Market of the season, Bentonville Square. There will be costume contests and vendors will be handing out candy. Market runs 7:30 a.m. to 1 p.m.
Oct. 28: Artinfusion's Halloween in the Hollow, Crystal Bridges. 9 p.m. to midnight. 21 and over.  The Golden Dawn Arkestra will combine deep dance grooves and cosmic go-go dancers. The galleries will feature psychic readings to decipher messages from another realm, as well as a create your own horror scene photo booth and a zombie silent disco. You'll interact with the ghosts of ArkansasStaged floating through the galleries, visit the HOWSE of Spirits, and enjoy scary movies from the past. No Halloween party is complete without a pumpkin patch and a costume contest, so come dressed in your best costume and enjoy some classic pumpkin carving. $45 (FREE for Artinfusion members), register online or with Guest Services.
Tickets are required for entry. Must be at least 21 to attend; ID will be checked at the door.
Prairie Grove
Oct. 28: Night at the Museum, Prairie Grove Battlefield State Park. 6-9 p.m. Adults $2, kids $1. Legend says that the exhibits in Hindman Hall and the structures along the battlefield's Ozark Village come to life after dark. Chances are you will run into General Hindman, some Union soldiers, perhaps an old storyteller, some local families from the 1800's, and maybe even a blacksmith. So many stories are part of the Prairie Grove Battlefield State Park heritage. Come see these stories come to life. After dark, that is.
Eureka Springs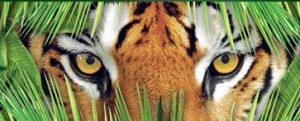 Oct. 28: 22nd Annual Howl-O-Ween Spooktacular, Turpentine Creek Wildlife Refuge, Eureka Springs. 7-9 p.m. Annual Halloween celebration during the only time of year to see the Refuge's animal residents at night. Enjoy music, games, costume contests, haunted hay rides and more during this family-friendly event. $20 adults; $15 ages13-19; $10 ages 4-12 years and seniors.
Tulsa
Oct. 27-31: HallowZOOeen Event, Tulsa Zoo. Nightly. HallowZOOeen is a premier spooky (but not-too scary) Halloween trick-or-treat event at the Tulsa Zoo for the whole family. The zoo offers an alternative to traditional Halloween activities. Last year, more than 20,000 children had a safe place to enjoy the holiday during this fundraising event to support zoo operations. Activities include Goblin Stops full of treats, carnival-style games in the Pumpkin Patch Playroom, special themed activities in both the Burger King Royal Castle and the QuikTrip Pirate Island, and much more.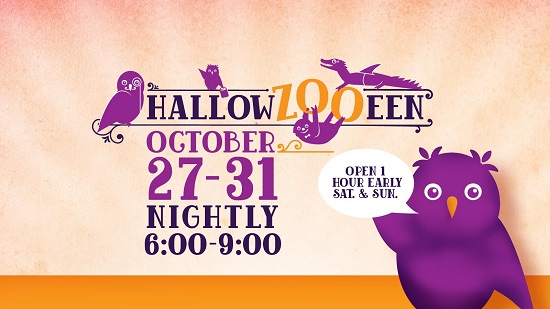 Save
Save