EDITOR'S NOTE: Mamas, we'll choose a winner at random TODAY (Friday, May 1) and announce the winners on Saturday. Look for an e-mail or phone call this evening if you won food for your thoughts!
One of the reasons we started this website is because we wanted to create the kind of online gathering spot where moms can really talk and swap ideas and tips. Even though there are thousands of parenting books out there, we think some of the best advice comes from our fellow moms. So today we're going to pose a question (one that I desperately need some input on), and we're asking you to provide the answers.
To give you a little extra incentive for participating, we're going to give you a chance to win food for your thoughts – meaning we'll select three people at RANDOM who post comments here and those

three moms will win a gift certificate for a nice dinner on the town, courtesy of NWARestaurants.com. And we're not talking about the McDonald's drive-thru here, ladies. We've got gift cards for Ruth Chris, Bonefish and Carrabba's Italian restaurant – the kind of gift certificates that will help you convince your sweetie that it's definitely time for a night out.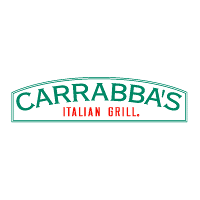 If you're shy about posting your opinion, keep in mind that you don't have to use your whole name. You could even list just your first name or your initials or something like "Jack's mom." You do have to provide your e-mail address, but that address is never posted online and it just helps us verify that you're a real person and not a spammer. It also gives us a way to contact you and let you know if you won a gift card. If you'd rather enter the drawing via e-mail, you can do that by writing to us at mamas@nwaMotherlode.com.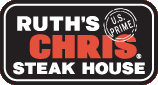 Here's the question of the day: My husband and I are taking our three kids (age 7, 4 and 2) on a LONG car trip to attend a family wedding in Iowa in May. We have a DVD player in the van, but there's no way that device alone is going to keep them occupied for that long of a trip, so….
What are your ideas, activity tips or recommendations for how to keep kids occupied (and not whining) on a very long car trip?
Click the word "comment" in the lower right hand corner of this post (under the dotted line) and let us know what you think. Can't wait to use your ideas on my big trip!