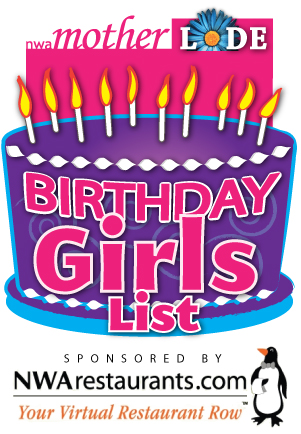 Time's almost up! If you had a birthday or wedding anniversary in July, let us know and you could win dinner on us!
Here's how the Birthday Girls List works: During your birthday month — or wedding anniversary month — send us an email telling us the date (we also like hearing all the fun details) and we'll throw your name in a special party hat. At the end of the month we'll choose two winners at random and you'll get a birthday or anniversary dinner gift certificate on us, courtesy of NWARestaurants.com!
Winners will be announced on the first of every month. In this case, the winner will be announced on Monday, August 2, so there's not much time left to share. And we'll also run a list of all the birthday girls celebrating out there!
The July winner will enjoy a birthday dinner at Petit Bistro. The anniversary couple will win a gift certificate to Bonefish Grill.
Thanks, girls!