Tiffany Terral is a single mama with a huge heart. It's a quality she's clearly passed down to her daughter.
Read more about Tiffany and her family here:
Daughter's name and age: Lillian Johnston, 11 1/2
Where do you live and what brought you to NWA?
I currently live in Fayetteville, but moved here from Pine Bluff in 2003 to pursue a career as a police officer!
How would you describe your family's "personality"?
I'd say our family is laid back but not afraid of an adventure from time to time.
Tell us about your daughter:
That's a dangerous topic! I could go on forever! 😀 Lily is an incredible kid! I've always been a single mother. When she was 2, I decided I needed a safer career than being a police officer, so I went back to school to study Radiology and she just loved "helping" me! Ever since then, she's been fascinated with the medical field and most specifically, hearts.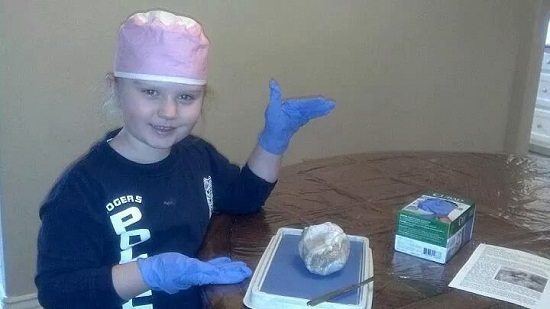 She said the other day she didn't know what she wanted to be when she grew up and I told her that was okay because she was 11. She said, "well, I'm between a Cardiologist, a Cardiothoracic Surgeon, and a Veterinarian!"
I jokingly refer to her as my little retirement plan! Whatever she does, she does with her whole heart. She wants to fix everyone's problems, she loves God and Jesus, she loves art and creating, she loves cooking and experimenting in the kitchen, she loves to help others, and she loves military personnel past and present! She loves doing community service projects and loves animals. She's always up for Antique shopping as well! She makes this momma proud!
What's your favorite part about working with senior citizens?
Oh man! They are the best! They always have the best stories to tell! I provide x-ray services to many of the area nursing and rehab facilities, assisted and independent living facilities, and home health as well. My encounters tend to be brief, but when I can, I stick around a while and just visit! From retired service members, to former musicians, to love stories, the topics never end!
Where are your family's favorite places to play in the area?
We love the Tontitown Park, bowling, Devil's Den, old 71-Artist Point, Brentwood Park, Mountainburg Dinosaur Park, and just outside of the area, we love all things Branson!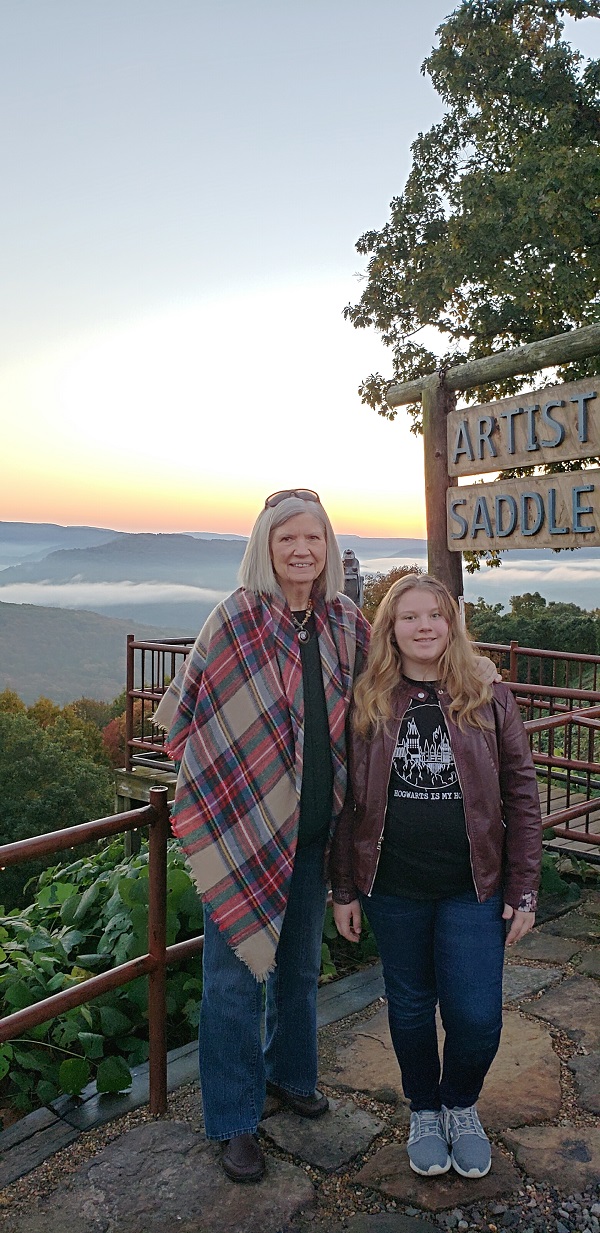 Tell us about a typical day in your life:
My everyday is pretty boring! Wake up, get the kiddo up and going, make breakfast, pack lunch and send her off to school. I go to work doing mobile x-ray for 10 hours, then we come home, eat dinner at the table and discuss our day, and then watch whatever special is on Food network to wind down for bed. It's pretty perfect!
During swimming season, she usually has practices and meets thrown in there, too, but for now, we have a break!
What's something your daughter asks you to cook over and over again?
Everything? Lol! Fortunately, I'm a pretty good cook, so she has lots of favorites. Goulash is her number one though!
What are your favorite hobbies?
I love grilling, bowling, and anything outdoors! If I had the tools, I'd love to dabble in woodworking more.
This year, mom and I made a cornhole board and skeeball table and recently, I made my daughter's kitty, Vlad, his own dining table!
What would your best friends say you can't live without?
Probably my Coca Cola. Ha!
What's something you'd love to do again?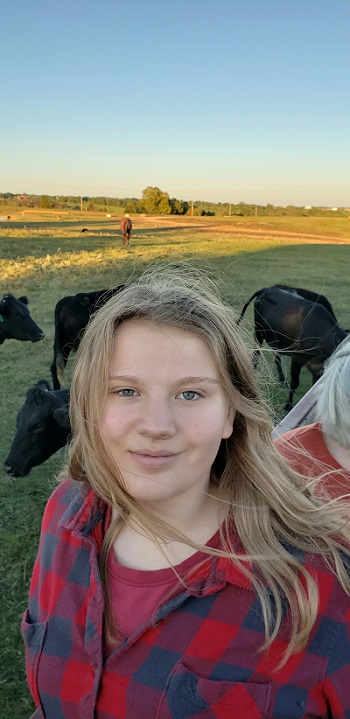 I'd love to stay at Big Cedar again with my mom and daughter. It's just so relaxing and beautiful!!!
Where's your happy place when the going gets tough?
With family. The where isn't as important as the who.
Who do you most admire? Why?
This isn't a single person answer. I have always admired people who refuse to let circumstance dictate their path and those that clung to their faith when their situations would test the most devout of people.
The people that stand for what they believe and do not waiver at adversity. People with true strength of character. People with integrity. People that run towards danger when others run away, because they know that there is someone that needs help, and that alone is more important than their fear of what they may encounter.
What do you most want people to remember about you?
I'm not sure. I think I'd most like to be remembered for just being a good person.
One word to sum me up:
Resilient; failure is not an option.