Note from the Mamas: Remember that you can get a discount on fireworks from the Pinnacle Fireworks Tent in Springdale, simply by asking for the Motherlode Mamas discount. This tent is located off Exit 70 (Don Tyson Parkway Exit) in Springdale. It is slightly behind and to the LEFT of the Neighborhood Market off of a street called Jennifer Terrace. (It is NOT the small tent that's in the Neighborhood Market parking lot.) Click HERE for a map of the exact location. The tent is open until after dark!
By Adam Keeley, local dad, fireworks enthusiast and owner of Pinnacle Fireworks
The number one frustration I hear from fireworks shoppers is, "I don't know what any of these fireworks do! How do I know what to buy?" Over the past few years, fireworks manufacturers have gotten better about putting performance descriptions on their products. However, sometimes the descriptions leave something to be desired. So, unless you know the difference between "Titanium Crackle Rain" and "Variegated Peonies with Lemon Pistils," you might as well be reading an alien language.
If you shop at our tent, (Pinnacle Fireworks in Springdale), we'll actually walk around with you and answer all your questions while you choose items to fit your show and your budget. But… in case you accidentally find yourself in some other fireworks tent, here are a few tips that will help you shop for fireworks with the confidence of a true Pyro Parent!
Fireworks Basics
There are two main categories of fireworks: ground effects and aerial effects. Whether you're shooting fireworks with your kids or on your own, it's important to know the difference. An easy way to tell whether an item contains ground effects or aerial effects is to read the warning label found on the item. Ground items will read "Emits Showers of Sparks," while aerial items will read "Shoots Flaming Balls" or "Shoots Flaming Balls with Reports" ("Report" is the industry word for "explosion," meaning the item will burst into a colorful explosion or simply "pop" or "bang"). Some labels will give even more detailed warnings, such as "Spins on Ground and Shoots Upwards." Understanding these caution labels will give you a general idea of what to expect after you light the fuse.

Some examples of ground items are lower-cost kid favorites such as smoke balls, tanks, and fountains. But be sure to note that some fountains can shoot sparks up to twenty-five in the air. Aerial items can reach much greater heights (over 150 feet for some larger fireworks). Examples of aerial fireworks include reloadable artillery shell kits, roman candles, and multi-shot cakes.
So before you go shopping, you should have a general idea of the type of fireworks show you want to create – from a dialed-down driveway display to a rock-the-block pyrotechnic performance. Like most folks, you'll probably want something in the middle, which means a nice mix of ground effects and aerial fireworks that won't break the bank.
This list focuses on ground items, but it also includes a few aerial fireworks for those that want to take their show to the next level. Items 1-5 are some great inexpensive items that are a good value, and items 6-10 are my personal favorites from a few different categories. Enjoy!
Budget Friendly Fireworks (Items 1 thru 5)



1. Cracklin' Crawfish Fountain – $0.97
This tiny fountain only has one effect – crackle. And it has a duration of nearly 3 minutes! The crackle can get pretty intense, so if your kids don't like the rapid popping sound of crackle, you may consider skipping this one.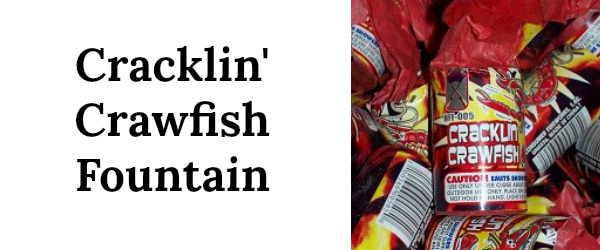 2. Dancing Flower Fountain – $2.97
This fountain is loaded to the brim with a great variety of color and effects. A beautiful show and great duration at a budget-friendly price.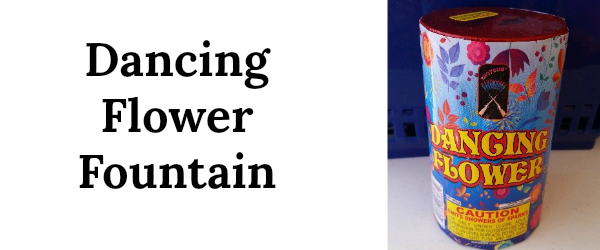 3. Neon Color Smoke Balls (12 pack) – $2.97
This one is definitely a kid-favorite. Twelve neon colored smoke balls pour out clouds of colorful smoke. It's perfect for daytime use when the kids get antsy waiting for the sun to set. No loud booms, just pretty colors at a pretty price.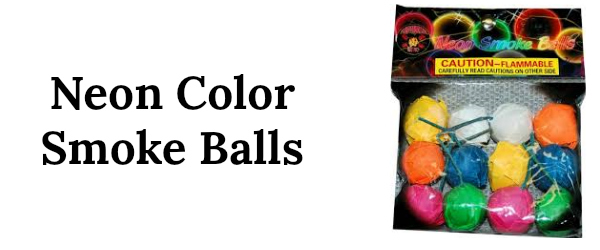 4. Color Cannon – $12.97
This is a giant roman candle that launches 180 shots of colorful firework "pearls" into the sky! It earns bonus points since it has a built-in plastic ground spike. Plus, this one is a favorite for kids that don't like loud fireworks, because the Color Cannon has no loud booms.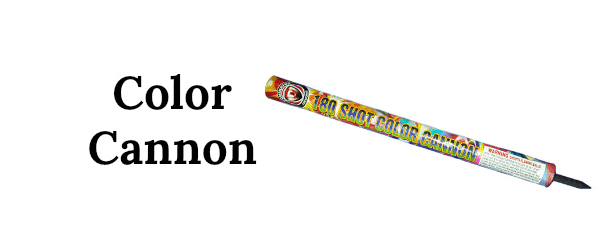 5. Backpack Assortment – $24.97
No time to shop for the little ones? Grab one of these kid-sized clear backpacks, stuffed full of snaps, novelties, small fountains, and more. Choose between a reusable heart-shaped backpack or a blue backpack.
Adam's Recommendations (Items 6 thru 10)



6. My Favorite Fountain: Mad Scientist – $10.97
Looking for something unique? Mad Scientist spews out lava-like droplets in a variety of neon colors. Always a crowd favorite!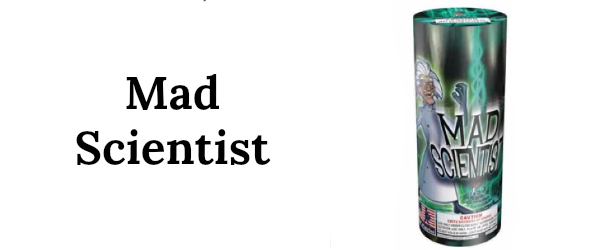 7. My Favorite Small Cake: Silver Screen 35-Shot – $17.97
This 35-shot 200-gram cake from Brothers Pyrotechnics produces a beautiful show, launching V-shaped silver comets into the sky and erupting with silver glitter and crackling stars! It even has a built-in finale!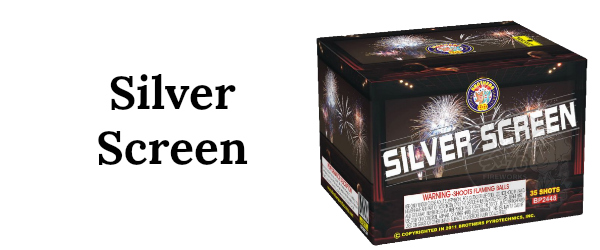 8. My Favorite Reloadable Artillery Shell Kit: Pyro Predator Canister Shells – $24.97
Definitely reserved for ages 16 and up, these single-shot shells launch from a reusable tube. They rival professional grade effects in terms of height, size, and noise. Each 60-gram shell is very loud and contains very big effects! Available in 6-, 12-, and 24-packs.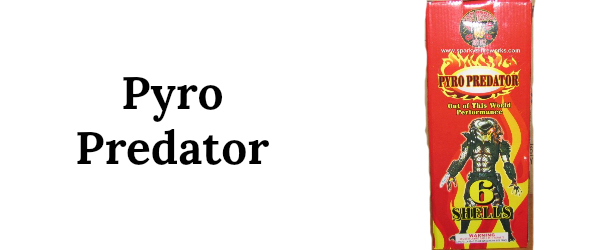 9. My Favorite 500-Gram Cake: Tropical Paradise 16-Shot – $54.97
500-gram cakes are fireworks shows in a box, and they're the biggest consumer-grade firework you can buy. Tropical Paradise has 16 incredible shots that reach great heights and burst into a variety of colorful effects, including strobing willows, red chrysanthemums, and a beautiful red and green effect called "falling rain." Don't miss this one!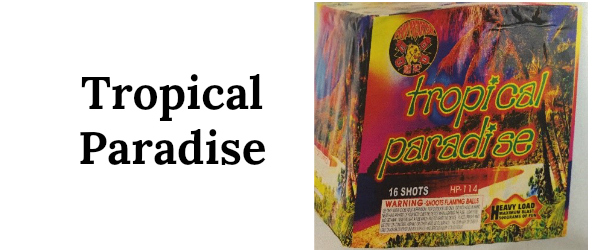 10. My Favorite Sky-Filling Finale Firework: Nuclear Sunrise 9-Shot – $149.97
If you are looking for a show-stopping firework that will make the neighbors put out their punks and go home, you need this 500-gram 9-Shot Plate known as Nuclear Sunrise. The packaging alone is impressive. Nine individual 3" tubes are fused together and mounted to a thick plywood base. Light the fuse and get back. (No, even farther back than that.) Now get ready for the largest fireworks display you've ever seen outside a professional show. Absolutely jaw-dropping!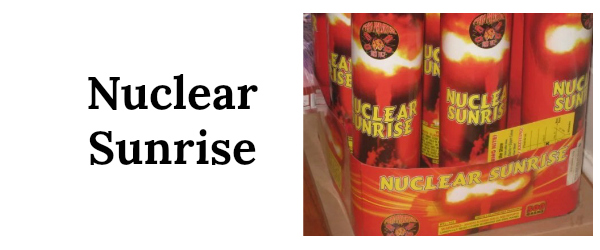 Honorable Mention: Victory Celebration 37-Shot – $16.97
Keep the kids entertained while the sun is still out with Victory Celebration, a multi-shot cake that fills the daytime sky with 37 shots of parachutes! Kids love chasing parachutes as they float to the ground. Light this one in a wide-open space away from trees and buildings. Parachutes are easiest to catch in low wind conditions.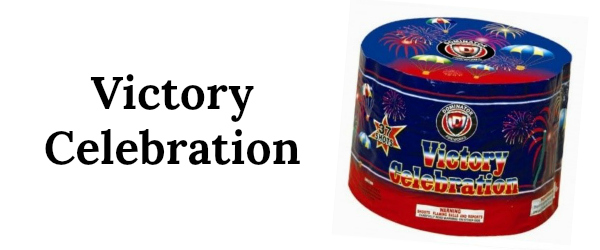 SAFETY TIP: Never stand over an item when you light the fuse, just in case the fuse burns faster than you expect. Stay low and light from the side, leaving yourself plenty of distance to retreat after you light the fuse.
Thank you to Adam Keeley for his help in developing a fireworks shopping guide for local parents! (We're bookmarking this list!) If you'd like in-person shopping help (and to snag the Motherlode Mamas discount) go by Pinnacle Fireworks anytime between June 28th and July 5th. It's located at I-49 and W Don Tyson Parkway (Exit 70), slightly behind and to the LEFT of the Walmart Neighborhood Market. (It's not the small tent in the parking lot.)  Click HERE for a link to the Pinnacle Fireworks Facebook page.
Save
Save
Save
Save
Save