By Carrie Perrien Smith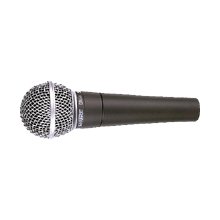 Tina Turner was born Anna Mae Bullock in 1939 to sharecroppers in rural Tennessee. She developed her singing voice in church and participated in talent shows. Like many kids, she grew up in a family haunted by her parents' tumultuous relationship. She and her sisters lived with grandparents and a cousin as well.
By 1956, her mother had divorced and relocated to St. Louis. Tina moved in with her and fell in love with the local rhythm and blues scene. Her older sister was dating the drummer in Ike Turner's band, The Kings of Rhythm.
Tina and her sister frequented a club where the band played. After weeks of waiting for an opportunity, Anna scored a chance to sing on stage with the band. Ike was impressed with her voice and stage presence so he invited her to be part of the band. Ike gave her the stage name Little Ann. Later, he changed her stage name to Tina Turner, and the band became the Ike and Tina Turner Revue.
Anna was romantically involved with the band's saxophonist, and he became the father of her first child in 1958. Ike moved Anna into his house with him and his wife. Not long after that, Anna bore Ike a child and Ike's wife eventually left.
Ike's genius was his prowess as a promoter and songwriter in the music business. Unfortunately, he was raised in a family haunted by his father's abuse and violent behavior, and he carried on the tradition with his family. Every member of Ike's household feared him. Later, his drug abuse would magnify the situation.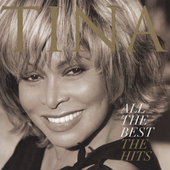 Tina endured years of Ike's abuse behind the scenes but continued to put on powerful performances on stage. Finally, she decided enough was enough. She fought back for the first time in 1976 in a limousine. Badly bruised, she jumped out the car with only a gas station credit card and thirty-six cents in her pocket. She walked away from Ike and her music career, faced with starting her life and career over.
She enjoyed career success as part of the Ike and Tina Turner Revue. However, it paled in comparison to the superstardom she achieved on her own after she decided it was time to take control of her life and career. Her determination and courage has earned her a place as one of the world's most popular entertainers over a music career that spans over half a century.
We all feel victimized and powerless on occasion. Next time you want to throw up your hands in defeat, remember these three lessons that the Queen of Rock and Roll models for us.
Lesson 1: You can do anything you think you're big enough to do if you believe in yourself and live your passion.
The 1978 divorce left Tina with the ability to keep her stage name, the debt incurred from walking out on the concert contract, and an IRS lien. She lived with friends, cleaned houses, appeared on television shows, and sang in small clubs while she knocked on record producers' doors. She received a lukewarm reception in the music market, but she kept pushing forward.
Finally in 1983, she released a single of the Al Green song, Let's Stay Together. It received modest acclaim in the U.S. but it was a hit in Europe. Her popularity influenced Capital Records' three-record contract offer, starting with the Private Dancer album. It was the start of a second career that eclipsed anything she accomplished with Ike.
Lesson 2: It's never too late to reinvent your life.
Let's Stay Together was released just before Tina's 44th birthday. When most people are packing their music career away, she was about to launch her second career.
"In today's world, you can be the kind of woman you want to be. Women should be proud of who they are at any stage in their lives," Tina told the UK's Mirror Magazine in 2009.
Tina walked away from her rhythm and blues foundation in favor of the happier songs of disco and rock and roll. Tina and Ike toured with the Rolling Stones in the mid-1960s. It inspired her early love of rock and roll. Even though R&B was in her comfort zone, she stepped outside it to pursue her passion.
In the mid-1970s, Tina got bit by the acting bug when she was invited to play the part of Acid Queen in the rock opera Tommy. To date, she has appeared in five feature films.
Only after she came full-circle in the reinvention of her life, she found the lasting love she deserved. She met German-based music executive, Erwin Bach, at a party in London in 1985. They started dating a year later and have been companions ever since. Relationships like that don't happen until we take the wheel in our life and drive it to a destination of success.
Lesson 3: If you take care of your body, it can overcome great challenges.
I saw Tina at one of her 120 Twenty Four Seven concert appearances in 2000 — a 62-year-old powerhouse. The concert was two hours of high-production, hard-hitting rock and roll on heels. It grossed over $100 million, earning the title of highest grossing tour that year. Guinness World Records announced that Tina had sold more concert tickets than any other solo concert performer in history. She later embarked on a 90-stop 50th-anniversary tour in 2008. No one who abuses their health can survive a 120-concert tour.
Tina was never a smoker, drinker, or drug abuser. She was a very active performer who took care of herself. The human body can overcome unbelievable stress and challenges when we take care of it.
Tina attributes her youthful figure to not eating after 6 p.m., drinking lots of water, and dancing — lots of dancing. She doesn't abuse fat and sugar either. Despite the home-style Southern diet of her youth, she eats healthy food and gets plenty of sleep. Two-hour high-energy concert shows provide an intensive workout and sculpt those gorgeous legs.
Tina is Pretty Darn Amazing but So Are You
A life of abuse was Tina's reality through the first four decades of her life. And even though she paved the way for other African American performers, she never mentions challenges of the racial tensions of the 1960s and 1970s. She became a single mom living at the poverty line after leaving a life of financial and career success. She could have made excuses and dwelled there. She earned the right to, for sure, but she didn't.
Instead she chose to keep her goals in sight and push forward. It's obvious that Tina's challenges helped her develop the resilience to overcome adversity. We aren't born resilient. Resilience is a precious metal that is refined through trials in our lives.
Our goals are all different. Our stories are all different. The trials in our lives are all different. But what makes the difference is how we use those to shape what happens next.
What amazing accomplishment lies in your future?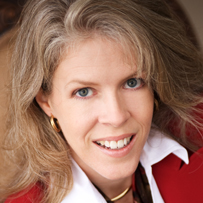 Carrie Perrien Smith is mama to Darcie and a pack of black dogs (Speckles, Snappy, Jazmin, and Midgieboy — in pack order), grandma to Robert, wife to world-traveler and Walmart-blue-bleeding Tom, daughter to Wayne and Phyllis, speaker bureau and publishing company owner, community activist, and home improvement junkie. Follow her on Twitter @soarwitheagles or contact her at carrie@soarhigher.com.