If you've been a Motherlode reader for a while, then you know we've given away some pretty cool stuff these past few months – spa packages, Underwood's jewelry, parties for 10 at Bath Junkie and Fast Lane Entertainment, a mantle-size family portrait – the list goes on. But today's giveaway blows our minds. It is HUGE, and, most importantly, it's one of those things you'll enjoy for YEARS.
To kick off a series that we're calling "Divine in '09", Rogers dentist Dr. Ann Hubbs of Life Style Dentistry, a Motherlode sponsor, is looking for the right woman to receive a SMILE MAKEOVER!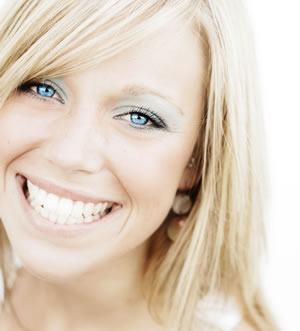 Once that lucky person is selected, she will receive professional whitening and/or veneers on four to six of her front teeth – the ones most visible when you smile!
If you've ever wanted to have cosmetic smile enhancement done and just couldn't afford the out-of-pocket costs, this could be your dream come true. We all know what a big difference a nice smile can make in how you look and feel. If you've spent most of your life doing closed-mouth smiles in photographs, then this could be the prize that changes all that.
HOW TO ENTER: It's important that we find just the right candidates before Dr. Hubbs selects the final winner. Send an e-mail to mamas@nwaMotherlode.com with a digital photo of yourself smiling, the closer the better. (These photos will not be posted online or shared with anyone except Dr. Hubbs.) After viewing the photos, Dr. Hubbs will ask two to three women to come in for a free in-office consultation so she can get a closer look. Then the winner will be notified and the smile transformation will begin with an initial professional dental cleaning. After the cosmetic smile enhancement work is completed, Dr. Hubbs will also schedule some continuous care visits at 6-month intervals to help ensure the winner's smile stays looking great.
As most of you know, the value on this giveaway numbers into the THOUSANDS of dollars. So do not miss your chance to win this one. If you're the lucky girl chosen, you'll be talking about it for years to come and flashing your new smile every time you do.
Dr. Hubbs office is located in the Tuscany Square shopping plaza on Pleasant Grove Road in Rogers (across from the Pleasant Grove Wal-Mart Supercenter). For more info about Dr. Hubbs, visit her online at www.lifestyledentistrynwa.com or call her office at 479-636-8700. (Read an interview we did with Dr. Hubbs by clicking here.)
Send in those photos (along with your phone number), and we'll contact the finalists in the next three weeks. (Don't worry about spam. We don't sell any info – ever.) Deadline for entering is March 20th, so e-mail us at mamas@nwaMotherlode.com and be sure to tell any friends who might also be interested in improving their smile power. Good luck!