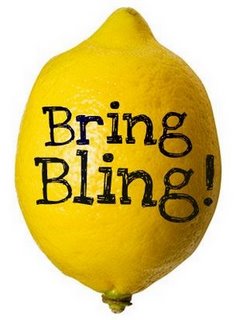 Womenade NWA is hosting a Girls Night Out on Thursday, March 5, from 6 to 8 p.m. at Savor (2217 N. College, Fayetteville). The only cost of admission is BLING! (Cash donations also accepted.)
Bring new or gently used jewelry, evening bags, hair clips, perfume, nail polish, makeup — anything it will take to get GLAMOROUS for the prom. These items will be donated to Fayetteville High School's Glass Slipper Project, which helps needy girls with prom accessories, hair and nails.
Appetizers will be provided and a cash bar will be available.
Modeled after Washington Womenade, Womenade NWA was founded on April 29, 2008, by a group of busy, professional women who wanted to combine fun, fellowship and friendship while giving back to their community. Instead of taking their $25 to a local restaurant, the women meet for dinner and pool that money for special projects in the community.
Contact the group at womenadenwa@yahoo.com.