15 Study to shew thyself approved unto God, a workman that needeth not to be ashamed, rightly dividing the word of truth.  2 Timothy 2:15 (KJV)
By Bro. John L. Cash
Sometimes I read the Bible while I'm sitting in a coffee shop by myself. Invariably the waitress will see this and will remark, "I notice you're reading the Bible.  Are you a preacher?" Of course I always say "yes." But there's a part of me that always wishes I could say, "No, I'm not a preacher. I'm just a 'regular' Christian. God's Word is important to me and I really enjoy it. It's not just a book for preachers."
Last week I told you a story about my cousin Richard. Richard wasn't a preacher, but he was a Christian who loved God's Word and studied it every day. As best I understand it, his habit was to get up about 4 or 4:30 in the morning.  He got out his Bible, a concordance, and some other study helps, and then spent an extended length of time in prayer and the reading of the Scriptures.
In fact, it was because of the study of the Scriptures that Richard (several years ago) discovered that he had had a minor stroke. Sitting down to start his daily Bible study, he realized that for some reason he could not comprehend the words on the printed page. He awakened his wife Mary Lu and told her he needed to go to the hospital.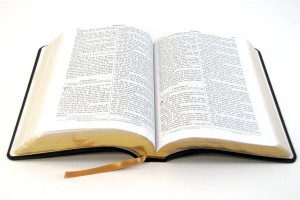 Most Christians believe that God gives insight to His pastors as they study the Holy Scriptures. But I have found that God illuminates His Word for all who spend time in prayerful study. Even though Richard wasn't a preacher, I was always fascinated and heartened by the things he had learned from God's Word. Once when we were visiting he said:
"John, when I went to Church Camp all those years ago, the preacher always said that at the Last Judgment the Lord would have a movie projector. On a huge screen He would show the movie of our entire lives, and everyone in the world would be watching. Every secret wicked deed and sinful thought would be known by every person in the world — and we would be horrified and ashamed for everyone to see us as we really are."
But after I started to study the Bible, I came to the verse where Paul says, 'There is now no condemnation for those who are in Christ Jesus.' Jesus died in our place to remove our guilt and cleanse us of shame. So the Judgment Day is not going to be anything like what the preacher said about the movie theater.  Instead, at the Judgment, each of us will sit down with God, one-on-one. And we're going to have a heart-to-heart talk with Him about what we did with our lives. It's going to be very quiet. And it's going to be very serious. That's why we need to strive to serve Him every day."
The longer I live, and the more I think about it, the more I'm convinced that Richard was right. Let's spend some time in God's Word this week so that we'll live in a way that's more pleasing to Him.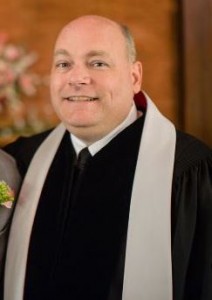 Dr. John L. Cash is the "Country Preacher Dad." He was raised in Stuttgart, Arkansas, and has spent the last 30 years being a country preacher in the piney woods five miles south of the little town of Hickory, Mississippi. (On week days has a desk-job at a public school, where he used to teach Latin on closed-circuit-television.) He and his lovely wife, Susan, live in the parsonage next door to the Antioch Christian Church (where the Preacher believes that God's Word is "good for everything.") Their kids include Spencer (age 24), his wife Madeline (age 24), and Seth (age 21).