15 And let the peace of God rule in your hearts, to which also you were called in one body; and be thankful.  Colossians 3:15 (NKJV)
By Bro. John L. Cash 
I have a first cousin who I dearly love. I think he's getting close to 80 years old now. I guess you're not supposed to have favorites among your cousins, but I'm pretty sure that he's mine. I think my other cousins would be good with that—because I'm pretty certain he is their favorite cousin, too. He's just a very special person. And he reminds me a lot of my Dad, who I miss very much.
My cousin is not a preacher, but he gets up at 4:30 every morning to study the Bible. One day he got out his Bible and dictionaries and concordances and sat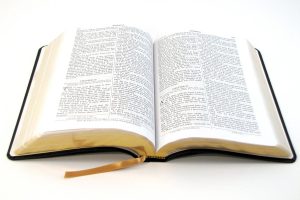 down to learn from God's Holy Word. It was only then that he realized things weren't making sense. He no longer knew how to read. He got his wife to drive him to the hospital, where he was diagnosed as having suffered a stroke.
Since then, he's made a remarkable recovery and is back to the normal activities of life. But shortly after his stroke, he suffered from a condition known as aphasia. He knew exactly what he wanted to say, but he couldn't pick the right words to express himself. Sometimes when I visited him, I would give him a package or a present. And when I left to go home, he always had the same reply. Being unable to say the name of the thing I had brought him, he would always say, "John, thank you. Thank you for this." And then he would hold up his present, to indicate what the "this" referred to.
Well, in my book, that is one of the sweetest things on Earth. And it made me think: I'm pretty sure I have some sort of "spiritual aphasia." Very often I find myself with blessings, and they are blessings that are so wonderful I can't find words.
A true confession here: Whenever a baby is born to our country church, we ask the Lord's blessing on the child before the congregation. And, historically, I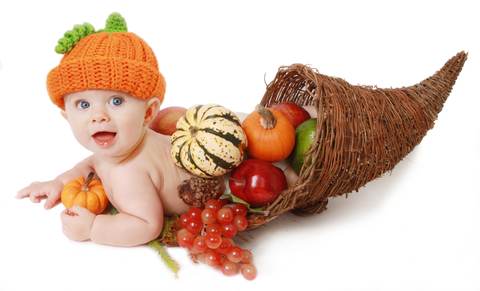 have always dreaded that. Not because I don't love babies, but quite the opposite. You see, God's gift of a child is just so great. I just can't find words to express what my heart feels as I try to verbally give thanks to God.
But, I don't feel that way now. Because one time, just before I laid hands on the child I told the congregation what I just told you. "I'm sorry. My words won't be enough. Because it's just too great. I can't find words." Then the baby's father looked me straight in the eye, and he nodded his head. He fully understood.
Well, that's where I am this Thanksgiving. The Lord has given me so many things, and I am so grateful that I can't find words to express what I feel. Sometimes the whole scene just sweeps over me.
So, for the people I love, for all the gifts and the bounty I have received, for all the beauty I see around, and for the joy I feel in my heart I can only say, "Thank you, God. Thank you God, for this."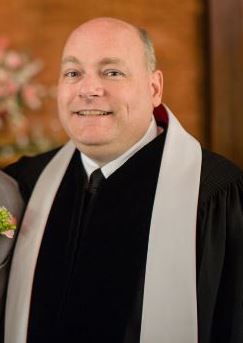 Dr. John L. Cash is the "Country Preacher Dad." He was raised in Stuttgart, Arkansas, and has spent the last 29 years being a country preacher in the piney woods five miles south of the little town of Hickory, Mississippi. (On week days has a desk-job at a public school, where he used to teach Latin on closed-circuit-television.)  He and his lovely wife, Susan, live in the parsonage next door to the Antioch Christian Church (where the preacher and his wife are on their way to visit kinfolks.)  Their kids include Spencer (age 23), his wife Madeline (age 23), and Seth (age 20).