By Bro. John L. Cash, "Country Preacher Dad"
Some of the best preaching on the radio comes from country preachers. A lot of sermons by famous preachers on the radio seem pretty tame to me. I think the fancy preachers revise their sermons so they don't offend anybody, and, in doing so, they cut out a lot of really good stuff. But, if you hear a country preacher speaking on the radio, you have a real chance of hearing something unusual, interesting, helpful and true.
About 25 years ago I was driving down a dirt road in Tate County, Mississippi, and I heard one of their local preachers on the radio. This man wasn't polished, but he said something that makes perfectly good sense — so much so that it changed the way I think about prayer. He said, "Sometimes we pray and we feel like our prayers go right into the presence of God. Other times we pray, and we feel like our prayers don't go past the ceiling."
I was with him so far. I'd had that exact same thought.
Then the preacher said, "Maybe one night you have too much to eat for supper. And then you go to bed, and say your prayers, and you feel like they only reach the ceiling. Your stomach is bothering you, so you get up and drink an Alka-Seltzer. Then you feel better and you pray again, and this time you feel like God really hears your prayers. The question is, WAS GOD IN THAT ALKA-SELTZER? No! The nature of God had not changed. The only thing that changed was the state of your digestive system.
God is always the same, and He hears your prayers the same all the time. So, when you don't feel like your prayers are doing any good, keep on praying! The Lord in Heaven probably looks down and says, 'Look at My child down there. He isn't feeling well, and he is still bringing his prayers and petitions to me, even though he doesn't feel like it. Isn't it a sweet and blessed thing My child is doing!"
Well, I heard that sermon a quarter century ago, and, as you can tell, it made an impression on me. I'd always thought that the validity of my prayers was based on how "spiritual" I felt at the moment. But I realized that God ALWAYS hears our prayers even when we don't "feel" it. Because of that, we do a good thing when we persist and persevere in praying in spite of our emotions.
So this week, "Pray without ceasing." That's the same as saying, "Keep on praying!" God is "not in that Alka-Seltzer" or in your feelings. God is with you, and He is listening to your prayers – always.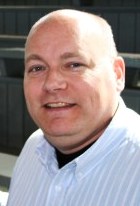 Dr. John L. Cash is the "Country Preacher Dad" * Sing that to the tune of "Secret Agent Man." He was raised in Stuttgart, Arkansas, and is beginning his third decade of being a country preacher in the piney woods five miles south of the little town of Hickory, Mississippi. He and his lovely wife, Susan, and their sons, Spencer (age 21) and Seth (age 17) live in the parsonage next door to the Antioch Christian Church (where Wednesday night is still "Prayer Meeting"). He would love to hear from you in an email sent to countrypreacherdad@gaggle.net.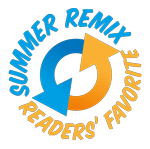 Editor's note: This post is part of the Summer Remix series on nwaMotherlode.com. The Summer Remix symbol appears on posts previously published on nwaMotherlode that were noted as a "reader favorite". If you missed the original publication date, we hope you'll enjoy this encore performance. Happy summer!