23 "Moreover, as for me, far be it from me that I should sin against the LORD in ceasing to pray for you; but I will teach you the good and the right way. ~ 1 Samuel 12:23 (NKJV)
By Bro. John L. Cash, "Country Preacher Dad"
Even though our culture is in increasingly sad shape, there are still things that encourage me. One of these things is that there are a lot of people who believe in the power of prayer. Not a day passes by for me that I do not hear or see the comment, "I will be praying for you." It's something I say very often and I suspect that you do, too.
But, if we're honest, I'll bet we'll all admit that sometimes we've failed to live up to our promise of intercessory prayer on behalf of others. This is something we must strive to remedy in our lives because prayer is serious business.
A single failure to pray for a loved one is understandable — it shows that we're fallible and human. But if we ALWAYS tell others we will pray for them and NEVER lift them up in prayer—well, we're just telling a bunch of big fat lies.
I think that we fail to pray for others because we feel like we don't have enough time for the kind of prayer the person deserves. We believe that God is only interested in prayers that are long and eloquent. But this is not the case. In fact, Jesus says that this is a pagan idea. "And when you pray, do not use vain repetitions as the heathen do. For they think that they will be heard for their many words." (Matthew 6:4)
The recorded prayers in Scripture also show us that God hears and answers little prayers. In St. John's Gospel, the Lord Jesus prays aloud, and Lazarus is raised from the dead. The Saviour's prayer is not a long one. In fact, it consists of only two sentences — but it is a prayer from the heart. It seems like God does not time our prayers with a stopwatch, but weighs them according to the amount of love and compassion in our hearts.
So tell others that you are praying for them this week. But then, don't forget to pray. Pray long prayers. Pray short prayers. Pray for your loved ones at scheduled times of prayer. Pray for them as you go about your daily work. But most of all, just remember to pray.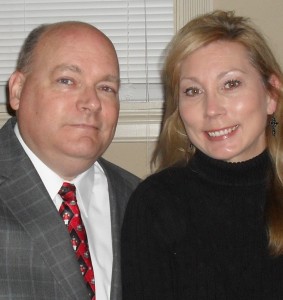 Dr. John L. Cash is the "Country Preacher Dad." He was raised in Stuttgart, Arkansas, and has spent the last 27 years being a country preacher in the piney woods five miles south of the little town of Hickory, Mississippi. (On week days has a desk-job at a public school and teaches Latin on closed-circuit-television.) He and his lovely wife, Susan, live in the parsonage next door to the Antioch Christian Church (where they still read the prayer list at Wednesday night services). The Cashes have two sons, Spencer (age 21), and Seth (age 18), who live in the parsonage, too, except when they are away at college. He would love to hear from you in an email sent to countrypreacherdad@gaggle.net.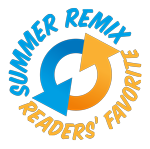 Note from the mamas: The Summer Remix symbol appears on posts previously published on nwaMotherlode that were noted as a "reader favorite". If you missed the original publication date, we hope you'll enjoy this encore performance. Happy summer!