18 ¶ Pray for us; for we are confident that we have a good conscience, in all things desiring to live honorably. Hebrews 13:18 (NKJV)
By Bro. John L. Cash, "Country Preacher Dad"
Did you make a New Year's resolution this year? I'm not as big on that as I used to be, because, like most people, I'm not very good at keeping my resolutions. I've come to believe that repentance is better than resolution. If I have a sin in my life that I need to repent of or something I need to change, I don't have to wait until December 31st for that to happen. I can confess my failings to God right now, seek His forgiveness, ask Him to strengthen me by His grace, and then strive for improvement. Every day is a good day for repentance.
But what if I could tell you a resolution that you could make for 2013 that would have a great impact on the Lord's kingdom and that you could keep without failure? Would you resolve to make that change? Here's my challenge: "In the coming year, whenever you think of your pastor, say a prayer for him and his family."
Can you see that this is a perfect resolution? You will do a great deal of good because God answers prayer, and ministers (and their families) have a unique set of problems. (I'll tell you more about that next week.) And it's a perfect resolution because it is so obviously "do-able." There's no pressure at all. There's no way to mess it up. You thought of your pastor? Just whisper a prayer. What could be better—or easier??
While we're on the subject, I'll make a deal with you, my loyal readers. When you think of me in 2013, say a prayer for me and Susan and the boys. In return, I'll keep writing weekly columns.
What a deal. 🙂
May the Lord richly bless you all in this good, new year.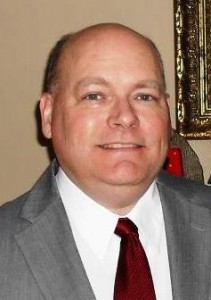 Dr. John L. Cash is the "Country Preacher Dad." He was raised in Stuttgart, Arkansas, and has spent the last 27 years being a country preacher in the piney woods five miles south of the little town of Hickory, Mississippi. (On week days has a desk-job at a public school and teaches Latin on closed-circuit-television.) He and his lovely wife, Susan, live in the parsonage next door to the Antioch Christian Church (where folks believe that "Jesus is the answer.") The Cashes have two sons, Spencer (age 21), and Seth (age 18), who live in the parsonage, too, except when they are away at college. He would love to hear from you in an email sent to countrypreacherdad@gaggle.net.