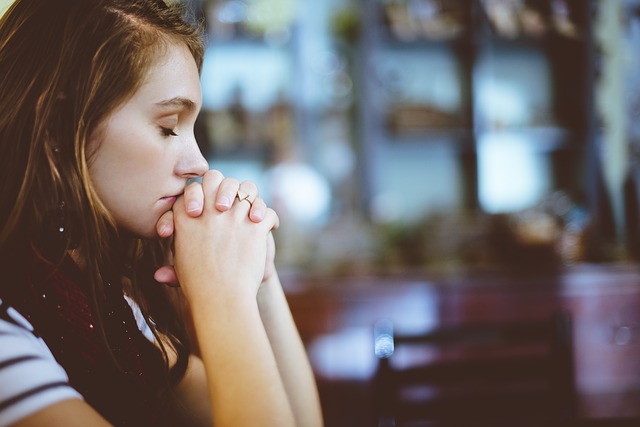 7 "And when you pray, do not use vain repetitions as the heathen do. For they think that they will be heard for their many words.
 8 "Therefore do not be like them. For your Father knows the things you have need of before you ask Him.  ~  Matthew 6:7-8 (NKJV)
By Bro. John L. Cash
Happy Easter to one and all! This blessed season is a yearly reminder of God's great love for us. The Apostle Paul says it this way: "But God demonstrates His own love toward us, in that while we were still sinners, Christ died for us." (Romans 5:8) In this verse we see God acting pro-actively on behalf of all of us. God loved us before we loved Him, indeed, before we even thought of Him. While we were still contentedly living in our sins, God sent for us all a Saviour.
Last week, my column was about my favorite devotional book. And from this favorite book, I've learned my current favorite prayer. It's from the devotion for September 5th, and it's from Isaiah 38:14: "O Lord, I am oppressed! Undertake for me!"
I love that little prayer because it's prayed in the same sentiment as Easter. That is, we don't have to know exactly what to pray. We're just trusting God (in advance) to send the thing that we need. It's sort of a fulfillment of Jesus' words in today's Bible lesson (at the top). You don't have to pray a long time. You don't have to figure out what God needs to do for you so you can explain it to Him. He already knows what you need and is able to supply it. After all, He is God.
This week, in the spirit of Easter, let's put our full faith in God. Let's ask Him (in full confidence) to undertake for us. We're always in good hands with our loving Creator.
Dr. John L. Cash is the "Country Preacher Dad." He was raised in Stuttgart, Arkansas, and has spent the last 33 years being a country preacher in the piney woods five miles south of the little town of Hickory, Mississippi. He's a retired Mississippi public schoolteacher with grown sons, and is now a stay-at-home-grandpa with his grandson, Landon Cash. He and his lovely wife, Susan, live in a brick house in town (where Antioch Christian Church is planning an egg hunt after our fellowship dinner.) You can send him a note at brotherjohn@ilovechurchcamp.com.