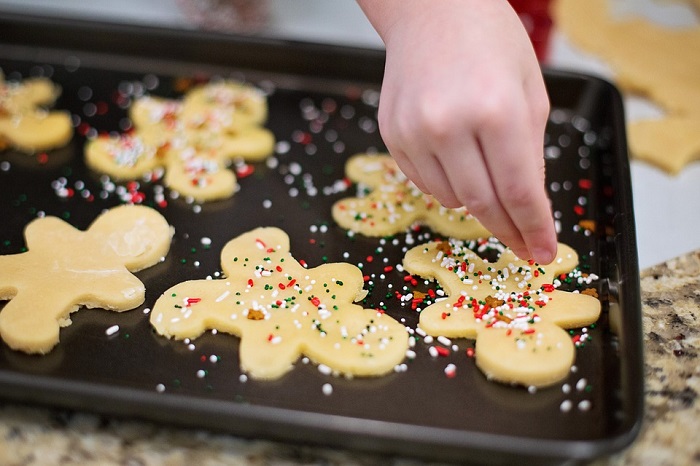 There's something about a classic sugar cookie that seems just right for Santa on Christmas Eve.
If you and the kids want to make a few, you probably have all these ingredients on hand. A great sugar cookie recipe that Shannon's family makes every year is below. If you think Santa would prefer oatmeal cookies (and you'll probably have all those ingredients in the cupboard, too) you'll also find a recipe for Shannon's mom's delicious oatmeal cookies. Mmmm.
Sugar Cookies:
2 eggs
2/3 cups oil
2 teaspoons vanilla
1/2 teaspoon lemon juice
3/4 cup sugar
2 cups flour
Directions: Beat eggs. Add oil, vanilla and lemon juice. Blend in sugar and flour. Drop by teaspoonfuls onto a cookie sheet, flatten with the bottom of a smooth glass. Bake at 400 for 8-10 minutes.
Oatmeal Cookies:
1 stick butter
1/2 cup firmly packed brown sugar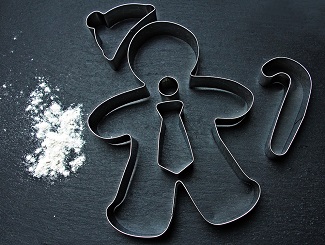 1/4 cup granulated sugar
1 egg
1/2 teaspoon vanilla
3/4 cup all purpose flour
1/2 teaspoon soda
1/4 teaspoon salt
1 1/2 cups oatmeal
Directions: Beat together butter and sugars. Add egg and vanilla. Beat well. Add flour, soda and salt. Mix well. Add oatmeal and mix. Drop by rounded spoonfuls on ungreased cookie sheet. Serve warm and start a new family tradition!