by Sara Treat Chance, reading specialist, educator, and local mother of 3

Often in a good book, we either see glimpses of ourselves (a mirror), or lives foreign to ours (a window). Both are great for our children, and what better time of year to show our children a window than the holidays?
I've been reading the Little House on the Prairie books with my 4-year old daughter lately, and they've been a reminder to me of the power of a "window." When we read that Ma was making socks, my daughter said, "Making socks?" Before I could respond, she reminded herself, "Oh yeah, because they didn't have stores they could go to whenever they wanted."
That concept has been one of the strangest to my children as we've read these, since we go to the store at least once a week. The Christmastime stories in these books are also worth seeking out. My kids' eyes widen a little at the small list of simple gifts Laura and Mary gratefully received — a peppermint stick, mittens, a special cookie, a penny, an apple or orange.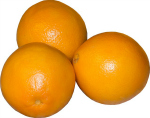 Growing up, I always received an apple or orange in my stocking, and I've tried to continue that tradition with my own children. Thinking of it in light of the Little House stories, it seems even important.
There are many ways to plant seeds of contentment and joy. Reading special stories with our kids is one. Here are a few books I share with mine: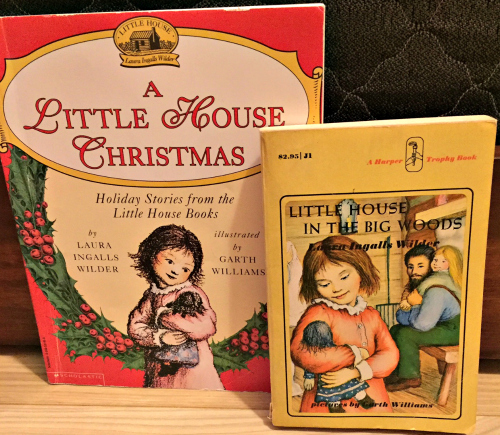 1. The Laura Ingalls Wilder books (ages 4+; also a good first chapter book read-aloud): The Christmas chapters are easy to find in these books, or you could go crazy and read the whole book together. (With my 4-year old, I skip through parts where the books give detailed descriptions of machines and processes.)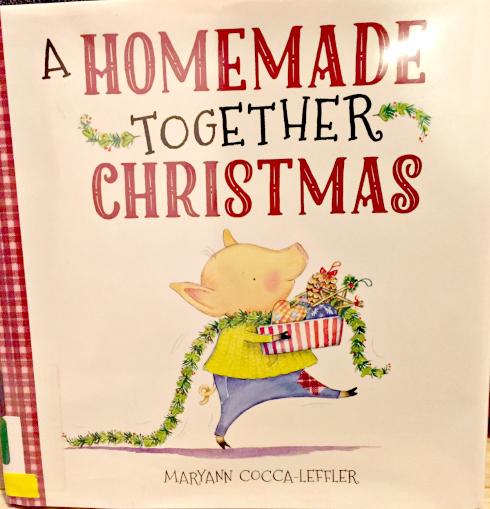 2. A Homemade Together Christmas, by Maryann Cocca-Leffler (picture book, ages 2-8): A pig family decides that they will make Christmas gifts for each other. The little boy pig has difficulty deciding what he can make but finds a perfect idea in the end. Very focused on giving from the heart and family togetherness with cute illustrations.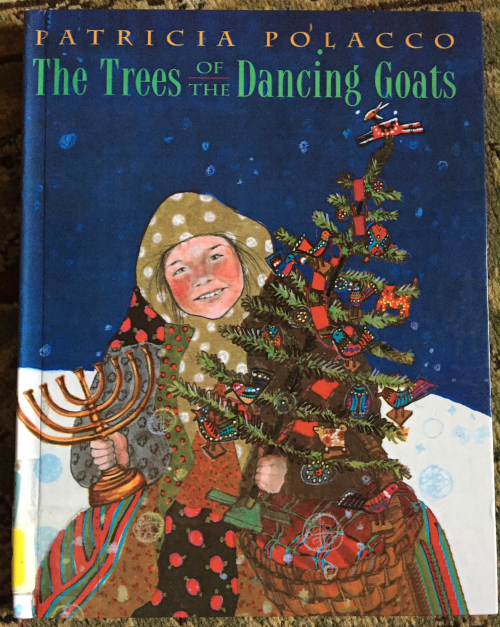 3. The Trees of the Dancing Goats, by Patricia Polacco (ages 5+): Like Polacco's other picture books, there is a lot of text here, so for younger ones reading aloud in two settings might work better. A Jewish family preparing their beloved Hanukkah traditions discovers that the neighbors have come down with scarlet fever. The family sacrifices their own special traditions to help their Christian friends celebrate Christmas. This book is what the world needs now!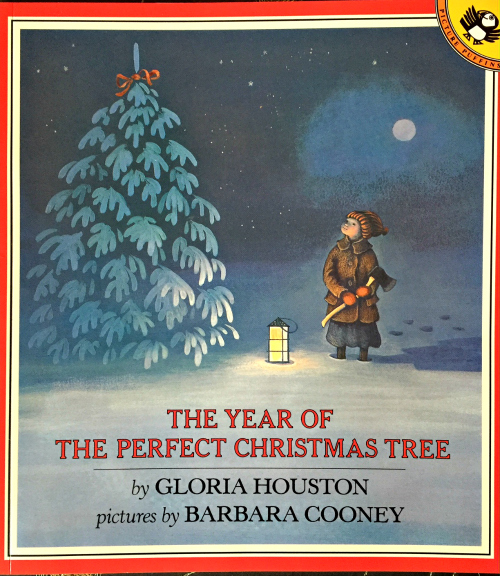 4. The Year of the Perfect Christmas Tree: An Appalachian Story, by Gloria Houston, illus. by Barbara Cooney (picture book; ages 4+): I haven't attempted to read this one to my kids yet because likely I'll do the ugly cry. A little girl's dad is away at war; she and her mom are very poor, but it's their turn to get the church Christmas tree. This also means the little girl is supposed to be the angel in the church Christmas play, but she needs a costume, and of course, there's no money for mama to buy fabric for the costume. A beautiful story of love and sacrifice.
In this real-life house, we'll still have fussing and fits (hopefully not too many of mine 😉 ). My children will still want all the toys and probably will make it known more than I'd like. Even I get over-focused on making them happy with "stuff" under the tree.  So we'll share these stories and talk about what makes gifts special and how being together is what's ultimately important. I'll keep on giving them an apple or orange in their stockings and hope the seeds planted grow into real joy.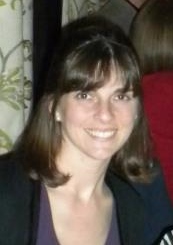 Sara Treat Chance is a reading specialist, college instructor, wife to an amazing middle school teacher named Andrew and currently a stay-at-home mother of 3 wonderful kids named Seth, Madeline and Joseph. She is passionate about creating lifelong readers and writers. Check out her blog at www.readonsweetchild.wordpress.com.
Save
Save
Save
Save
Save
Save
Save
Save
Save