Editors' note: Congrats to Big Box Karaoke, one of our website sponsors who recently earned a Mom-Approved Award in the "Best Girls' Night Out" category. Get info on all that Big Box Karaoke has to offer in today's featured profile.
Winner's name: Big Box Karaoke Private suite karaoke restaurant for all ages!
Location: 115 N. Block Ave., Fayetteville
Phone number: 479-249-6295
Hours:
Monday: Closed
Tuesday: 4pm – 12pm
Wednesday: 4pm – 12pm
Thursday: 4pm – 1am
Friday: 4pm – 2am
Saturday: 2pm – 2am
Sunday: 2pm – 12am
In operation since:
January 2019. BBK owners, Justin and Mailena, first discovered private suite karaoke while living in Japan years ago.
Do they have specials?
Oh yeah! Visit the Big Box Karaoke website to see specials or follow them on Facebook and Instagram to get the good stuff. They're always doing something fun for their fans. However, their prices for karaoke and food are really reasonable, which makes us want to sing with happiness 🙂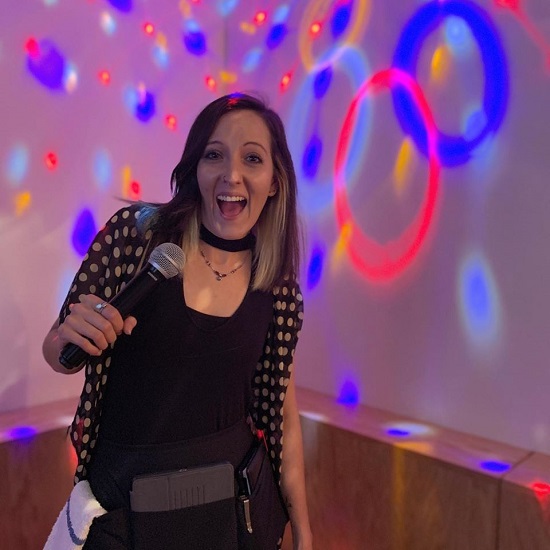 How BBK works:
Big Box Karaoke has 7 rooms of various sizes, so they accommodate between 2 to 25 people. All rooms are equipped with TV's, mics, karaoke books, speakers and lights to make all your karaoke dreams come true!
You can request a reservation here, or call 479-249-6295. Reservations aren't required, but if you want to make SURE you score a room, you'll probably want to book ahead. Once you've made a request, BBK will confirm it via email or phone within 24-48 hours.
There's a minimum of one hour for reservations. Most parties book between 2-3 hours, though! (Because it's that much fun!)
Can we have a party at BBK?

You can have a ROCKIN' party at BBK (or one where you sing only country music, if that's your thing). They not only host birthday parties for minors and adults, but they're also a great place for HOLIDAY PARTIES.
They've hosted parties for all kinds of fun groups, including bachelorette parties, family gatherings, corporate events, book club gatherings and lots more.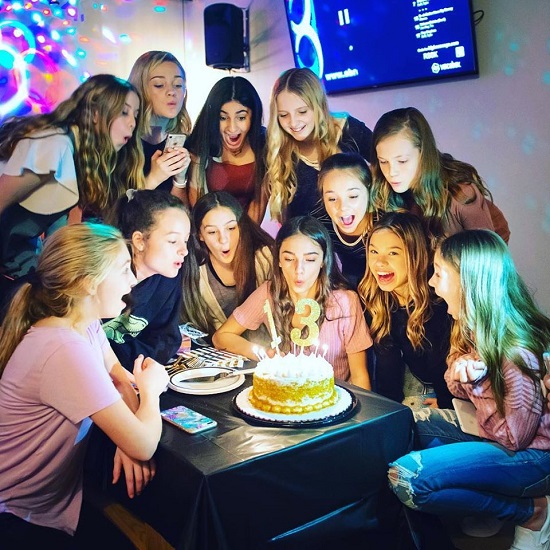 Will they have your song?
Probably! They have a LOT of songs — 70,000 and growing! You can create a playlist ahead of time and look up our songs in advance here. If you don't see your song, email BBK with what you're looking for and we will make the request.
And let's not forget the food ….
What about the food?
It's sooo good. The menu is Asian-fusion street food inspired and includes items for everyone, from Kimchi Tots and Soba Noodles to Hot Dogs and Rice Bowls.
They've got some delicious cookies from Briar Rose Bakery and ice cream mochi for those with a sweet tooth. You can eat in your private karaoke suite or in the dining room where there is no karaoke. Either way, you won't be disappointed!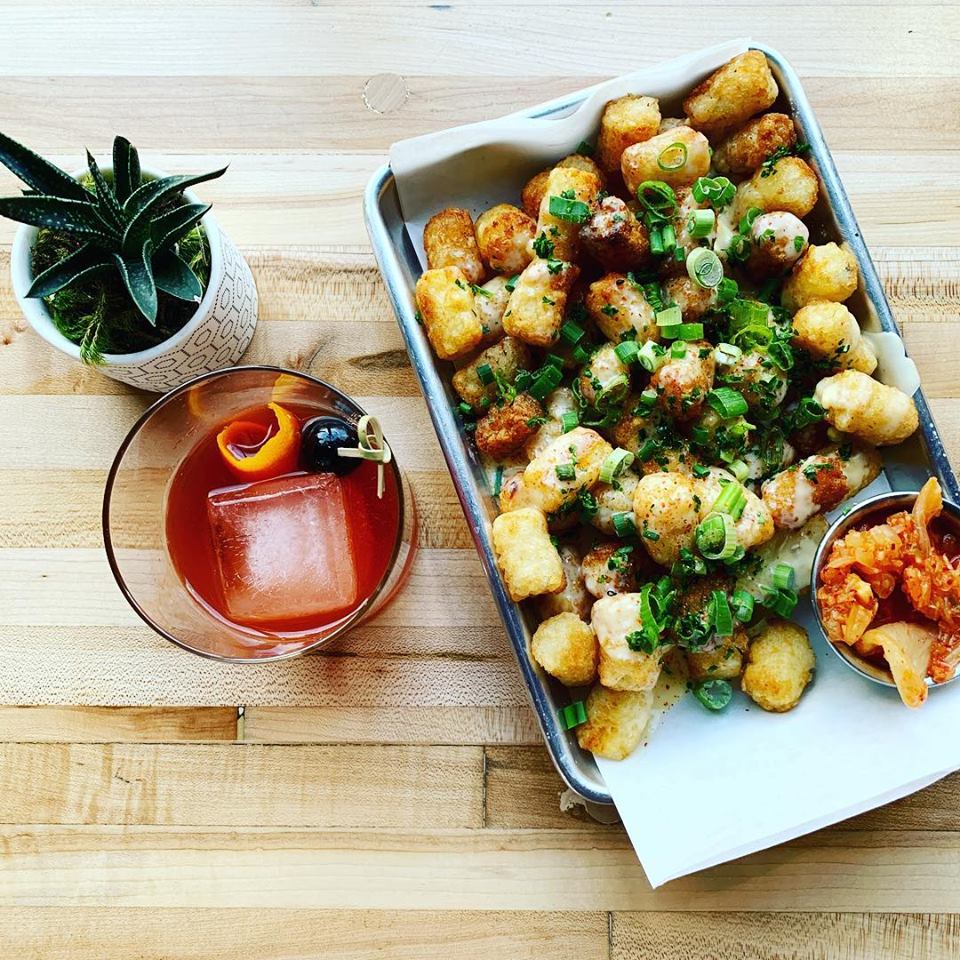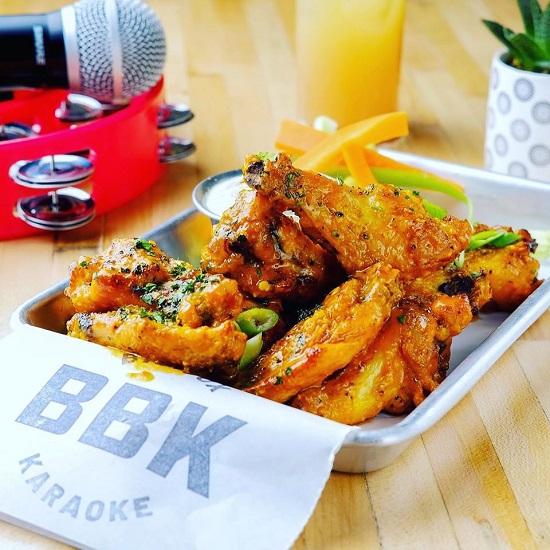 What about parking?
Well, they created this handy little map to help you find your way!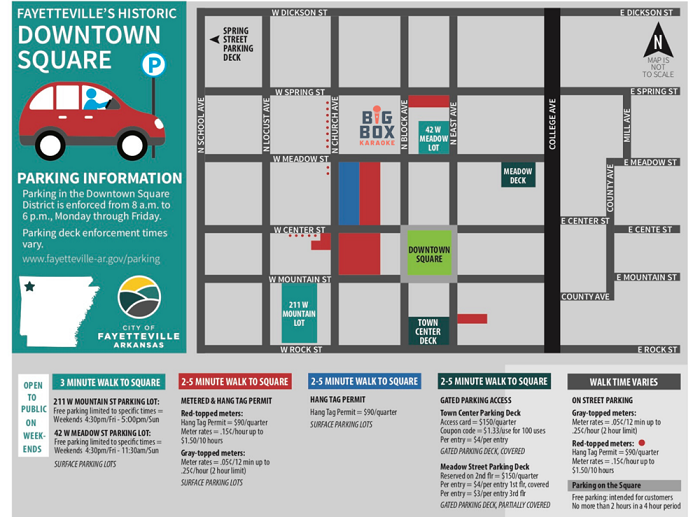 What local women are saying:
I love BIG BOX!  From the moment you walk in the door, you feel welcomed! The owners & team are so wonderful in helping plan bigger events and taking care of everyone throughout the night. The food & drink menu is amazing, and always growing which I love! Not to mention, they're always adding new music to the song lists. All in all, it's a perfect addition to Fayetteville!  Great for team building, girls nights, birthdays, or really any night you feel like singing! Definitely go check it out! ~ Jordan
Love Big Box Karaoke. Fun for adults as well as kiddos. Great food. Awesome drinks. We will keep coming back! ~ Ellen
The MOST fun outing! Songs and laughs galore! The owners and staff were so kind and accommodating. This is my new favorite date night/girls' night spot! ~ Angela