By Andi Douglas, nwaMotherlode beauty editor and mama of 3

The cosmetic trend-setters seem to be in a holding pattern right now. Not much is changing season to season and the key to this unusually cohesive look is "Go bright". In an economically and sociological gray time, perhaps women are choosing to bring joy into our day and "brighten" the outlook with make-up.
I can't control what I see on the news, but I can control what I see in the mirror, so I'm rejuvenating my color palette — and my attitude — with a splash of color.
Eyes: Bright eye makeup is dominating the pages of magazines but isn't always practical for everyday life. No worries. This look can be made wearable with the right application methods. Here's how to do it:
 Apply a light pink shadow from your inner corner to the middle of your lid.
Then add your color of choice. (Tip: Purple is easy to use and looks good on everyone.) Use that color from the middle of your lid to the outer corner.
Slightly extend the line for a more dramatic look.
Use the pink shadow to blend the colors together and sweep it up to your brow line.
Finish by lining the lower lash line with a vibrant pencil, like Rimmel London Extreme Definition Two-tone Eye Definer in Rock Chick.
Blend the corners with a q-tip to soften the line.
Hint: Cream shadows will be more vibrant for a fun evening look, but make sure you sweep powder on top to prevent smudging.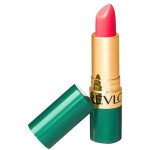 Lips: Bright lipstick can bring back memories of the 80's, both good and bad, but you can still pull off the candy-colored shades in a modern way. Gloss is always safe and easy to blot away if you want a subtler look, but if you want more drama try a classic cream lipstick like Revlon's Moon Drop. You can tone it down by applying concealer or nude lipstick to your lips first, then put the pink lipstick on top and blend.
Cheeks: Intense blush can be tricky but doable for sure. In fact, the neon shades can make your skin look naturally flushed and full of life. Test to make sure the shade you choose goes on sheer to avoid looking like a clown. Use a dome shaped brush to apply a powder blush, but if you choose a cream, use your fingertips and blend it into the apples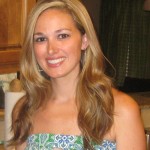 of your cheeks. The heat from your hands will help it blend more smoothly for that natural glow.
Have a question for Andi, beauty blogger and fellow mama of three? Andi welcomes your questions and feedback to Beauty Buzz. E-mail her at mamas@nwaMotherlode.com.