By Andi Doulas, nwaMotherlode beauty editor and mama of 3
Like a skittish deer in the woods, I don't want to say anything too loudly for fear of scaring it away, but I think Spring has decided to show up after all. *whispered yeah!*
Regardless of the cool temps, the beauty and fashion world have pretty much decided that we're sick of waiting and we are going ahead with the Spring trends. I may have a hoodie on over my maxi dress, but I don't care, doggone it.
Hairstyles are leaning away from more complicated coiffes for the ease of a "healthy hair" look. Easily obtained with a blow out using a round brush and a deep side part to add natural volume, this 70s inspired look will give your hair a break from heavy products and extra heat from straightening or curling your hair. And you'll look like a shampoo commercial when you get caught out in the spring wind.
If you are really looking to spice up your hair and bring some color into your life, try any unnatural hue all over or just on the ends of your hair. If you have craved this look in the past but didn't want the commitment of bleaching your hair first, good news! More and more brands are coming out with formulas that will show up even on brunettes.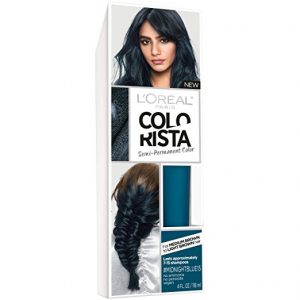 Loreal Hair Color Colorista Semi-Permanent for brunette hair in Midnight Blue will create an amazing oil slick effect. Or if you have lighter hair and want something short term, maybe for a concert at The Amp, Kristin Ess Rose Gold temporary tint is a gorgeous subtle hue of pink.
Make your messy bun look more intentional and less inevitable by adding a ribbon or bow to secure it. I'm not talking about the giant cheerleading bows your daughter wears (although, rock if you want to). Try an embroidered strip of fabric or ribbon tied loosely into a soft hanging bow or a simple knot. And remember, you don't have to actually hold your bun together with just the ribbon, you can always add it after securing your hair. Or try lowering your knot to the base of your neck for a new look.
A bold red lip is never out of style but usually is not emphasized in the Spring. This year designers used red as the new neutral, combining it with every style and color. LipStick Queen in Medieval is filled with vitamin E and is a lighter alternative to a full coverage lipstick. Poppy King, founder of Lipstick Queen says, "Medieval is the red that flatters all complexions. Impossible to detect as anything other than a sensual melancholic hue." I mean, who doesn't want to be sensually melancholic? Sold!
Gold is in, from a crayola inspired yellow to a more subtle rose gold, everyone is wanting the Midas touch. Rihanna is credited with giving this trend a boost when she released her solid gold highlighter in her Fenty line of Killawatt Freestyle Highlighters. If you want to experiment first before investing in the more expensive brand, Wet n Wild Mega Glow in Golden Flower Crown is a good low budget alternative. Nars Dual Intensity in Rigel-shimmering rose gold is an eyeshadow that can be used on the full lid or dabbed just in the corner of your eyes, by the bridge of your nose, for a pop of highlight. You can also use an eyeliner brush and the MAC Eyeliner Mixing Medium to turn any of these metallics into a custom eyeliner that will illuminate your eyes.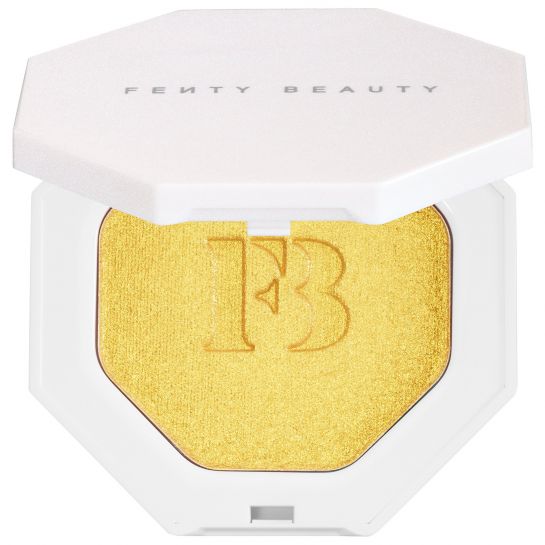 I think I will focus on some new looks for my eyes, because when I'm sitting out a baseball tournament in 30 degree weather, honestly, my eyes are about the only part of me not covered. Here's to Spring, maybe, hopefully, pleeeease, Mamas!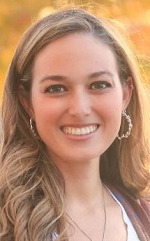 Got a beauty or hair question for Andi? Send it to us so she can write about that topic in an upcoming Beauty Buzz. Email it to mamas[at]nwamotherlode[dot]com