By Andi Douglas, nwaMotherlode.com beauty editor
Every month I see new ways to "green" your beauty routine. I migrate toward the easy and, more importantly, cheap ways to be eco-conscious.
Start with the basics:
New lines of eco-friendly make-up brushes are popping up everywhere. Two sets that caught my eye, both available at Target, are the Eco Tools five-brush set ($8.99) and the Sonia Kashuk Out of the Woods 6-piece Travel Brush Set ($19.99). Both sets are made with sustainable materials, like bamboo, and have oh-so-soft bristles, but the Sonia set comes in a cork case that doubles as a clutch, to show off your eco-fashion sense on a night out.
Now, I don't recommend throwing out perfectly good brushes to replace them with the nature friendly option (hello, bulging landfills). To keep your existing brushes clean, without using even more water, try putting them in the dishwasher on the gentle cycle (with your dishes), just take them out before the heat dry begins.
Shop your kitchen:
I read once, if you can't eat it, you shouldn't put it on your skin, not to mention minimizing waste by eliminating some of the empty pretty packages we toss every year. Try some of these kitchen cupboard remedies in your beauty routine.
For a natural skin brightener, mix equal parts lemon juice and olive oil and massage into your skin for 5 minutes.
Cleanse your face with cool almond milk morning and night for a soothing rinse. Bonus, almond milk is yummy in your coffee!
Make your own face exfoliator by mashing 1 cup of strawberries with 2 tablespoons of rice flour. Massage onto dry skin for a few minutes before rinsing thoroughly. For a full body scrub, combine 1 cup of full-fat plain yogurt with 2 tablespoons of sea salt.
While you have the yogurt out, mix up a soothing face mask perfect for combating dry skin mixing a mashed banana with 2 tablespoons of the full-fat plain yogurt.  Apply a generous layer over your face and leave on for 10 minutes before rinsing.
Alright, now I'm hungry!
Turn off the water:
According to InStyle, every minute the faucet runs, two gallons of water go down the drain; the average eight-minute shower dumps 17 gallons.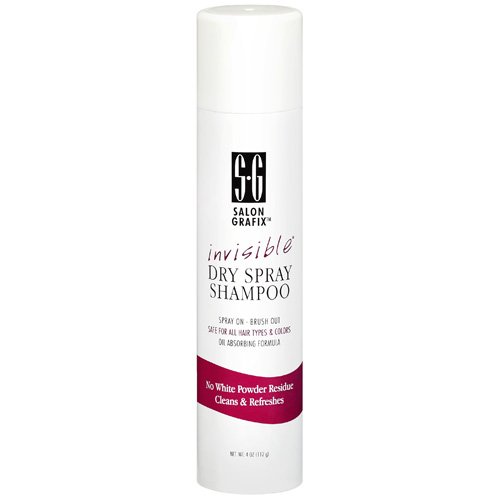 To save water and electricity, try going a few days without washing your hair. This is easy for me as I am blessed with dry hair that can go an unseemly amount of time without washing, but for those with oily hair sprinkle dry shampoo, like Salon Grafix Invisible Dry Shampoo spray (Walmart) between washes. After reading a lot of surprisingly scientific information on the topic, I discovered that, basically, your body wants a certain amount of oil on your head (it is different for everyone) so once you reach that amount it stops production. If you wash away the oil, it will just make more, but if you leave it alone, your hair will not get greasier every day.
Get some extra wear out of your clothes, without alienating yourself, with Tide's new clothing spray Swash Fresh It Up ($12.99 for 2, Target).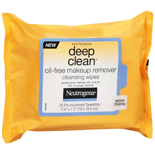 Cut out your faucet time by washing your face with a rinse-free facial wipe, like Neutrogena Deep Clean Oil-Free Makeup Remover Cleansing Wipes ($6.99, Walgreens)…whew, long name! Cut them in half on light makeup days to make them last longer (yes, I'm that cheap). Added perk for my fellow lazy girls: you can keep them on your nightstand and de-gunk your skin while watching Project Runway!
There are so many easy ways to green your routine, but I have to stop somewhere…I see a part 2 in my future!
Have a question for Andi, beauty blogger and fellow mama? E-mail it to mamas@nwaMotherlode.com.
Beauty Buzz" is sponsored by Hull Dermatology, with offices in Rogers, Bella Vista and at the Eureka Springs Hospital. Dr. Hull has published several scientific papers and has received numerous awards and honors for her work in dermatology. For more info, click here to visit the Hull Dermatology website.