By Andi Douglas, beauty editor and mama of 3
I'm talking about the runway–the Big Show. The most important walk you make all year…the walk from the kitchen to the dining room carrying The Turkey.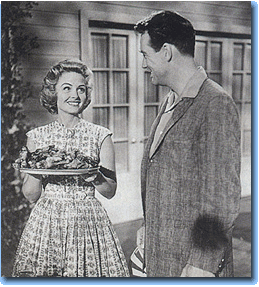 You have planned for weeks, obsessed over the menu and Pinned 20 Thanksgiving how-to articles and now every eye is on you. You want your friends and family to think Donna Reed and Bobby Flay had a love child and she's bringing them a turkey.
This is, personally, my first year hosting. I'm excited and looking forward to having two full families in my house (*quietly hyperventilating*) and showing off my inner Martha. In September I ransacked Hobby Lobby and bought all of my decor, setup my tables and took pictures and then stored everything in my bathtub until after Halloween. Because I'm an adult. But as much as the effort to pull this off might kill me, I don't want to look it. Effortless grace is the goal.
Just like dinner prep, anything you can do the day before is a life safer. Give yourself a mini mani and pedi while you wait for your dough to rise (just kidding, while your rolls defrost) with a fun, autumn twist. Jamberry nail wraps have enough designs to choose from so that everyone can find a match, from the classic Apple Cider (love the base color), to the adorable Faux Fox and the very timely Gobble, Gobble turkey motif.

On the big day, a combination of moisturizer, primer and foundation will help your base stay put all day. The trick is giving each product time to absorb before adding the next layer. If you are as impatient as I am, self-time by adding in tasks between application (ie: moisturize then fix your hair; prime then dress the kids). If you have not used a primer before, e.l.f. has a line of primers for several different skin types. I use the e.l.f. Mineral Infused Face Primer that "fills in lines and creates a flawless finish," but at only $6 a bottle, you can definitely afford to experiment. FYI, I found it at the Fayetteville Walmart by the mall but the Elm Springs Walmart did not carry the brand, so don't be deterred if it's not at your usual store.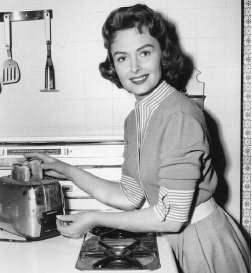 If you really want to emulate a 50's housewife: try not to touch your face. This sounds a little restrictive, but back in the day a woman would never have scratched her forehead at the table or rested her cheek in her hand while having a conversation. Don't get me wrong — boo gender stereotypes, yay equality — but most of your foundation is lost due to these commonplace gestures.
One of my strongest memories of Thanksgiving at home was seeing my mom get up before dawn to put the turkey in (well, hearing about how she got up before dawn to cook the turkey while I laid on the couch and pretended to be sick because I was a brat). A late night prepping, paired with an early morning can make for some pretty gnarly circles under your eyes.
Prep the area with eye cream, as it plumps the skin and helps conceal the offending veins. Apply concealer with a yellow undertone to counter the purple color of the circles. Lorac's "Double Feature" Concealer and Highlighter (Ulta, $25) promises "red carpet worthy correction" while "the other end lightens and brightens."
Always apply concealer after your foundation. You will need to use less that way and you most likely remove half of it while applying foundation anyway. Using your ring finger, dot your concealer under your eye your eyes, starting at the inner corner. Allow the concealer to sit for a minute, so it will be warmed by your skin, therefore easier to blend. Gently tap the concealer to blend, again with your ring finger. In case you wondered, you want to use your ring finger because it is the weakest and will minimize pulling or tugging on the delicate under eye skin.
Okay, now that you've prepped, primed and shellacked, let's add a little sparkle to wow your guests. Coordinate perfectly with your centerpiece a festive eye shadow palette like Too Faced Rock 'n' Roll Eyeshadow Palette (Amazon, $32). This palette encompassed all of the colors I'd envisioned for fall, but you can use it for inspiration for buying individual colors. That green would look gorgeous with brown eyes! And the names make you feel like the rock star you are for pulling off an awesome meal.
Now, you're ready to eat, drink, be merry and then slip into a blissful turkey coma while everyone else cleans up! Gobble, gobble, y'all!
Note from Andi: I was writing when news of the tragedy in Paris broke and I am heartbroken at the loss. In times like this my favorite quote is one by Mr. Rogers, "When I was a boy and I would see scary things in the news, my mother would say to me, 'Look for the helpers. You will always find people who are helping.'"
Keep Paris in your thoughts and prayers this holiday season. Pray for peaceful hearts. Promote kindness and goodwill. Be a helper anywhere you can and be thankful. Thanks for being a community to aspire to, Mamas.
Happy Thanksgiving ~ Andi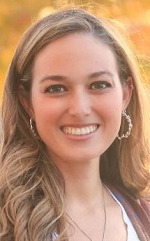 Andi Douglas is a mama of three and loves to play with makeup and other beauty supplies. She likes to try new products and services in the name of beauty editor here at nwaMotherlode.

Beauty Buzz is sponsored by Revive Medical Spa, which offers a full range of medical, cosmetic, and therapeutic services, with the latest technology and knowledgeable clinicians and staff. Located in Fayetteville, Revive serves the communities of Northwest Arkansas, Southwest Missouri, and Eastern Oklahoma. Revive's massage therapists and estheticians personalize every relaxing service to each guest's individual needs. "Your visit will whisk you away and leave you feeling revived."