One of our sponsors here at nwaMotherlode, Community Creative Center, always has something fun going on for kids — and adults!
We especially love Super Saturdays where kids ages 6 can take part in fun and creative hands-on workshops. With Halloween just days away, THIS SATURDAY they can create a unique and personalized candy bag. Aren't these cute: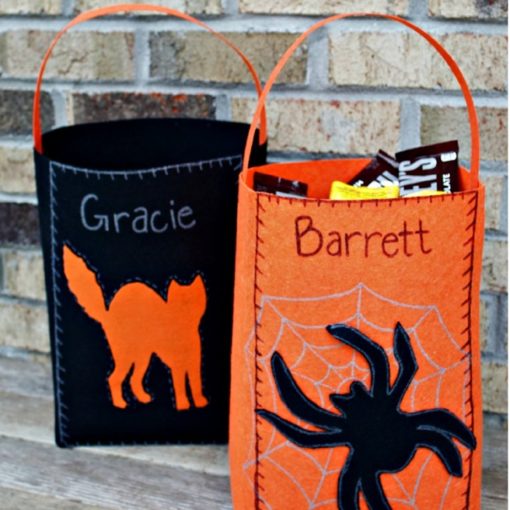 Click here for more info on making Halloween treat sacks this Saturday (Oct. 29).
The November Super Saturday will be for making a Thanksgiving-themed craft, clay turkeys. The turkeys will be fired and glazed just in time for Thanksgiving.
Gobble Gobble: