By Andi Douglas, nwaMotherlode beauty editor and mama of 3
What wonderful spring weather we've been having! April showers bring May flowers and all that….wait, it's June?!? It's summertime you say?
I wondered why all these kids keep hanging around. Just kidding, I'm a mom, I counted down to summertime the way my kids count down to their next teeth cleaning but this odd weather has definitely thrown our summer off.
There is one trend that screams spring to me that I am happy to bring it into this weird summer/spring hybrid we're having: rose-gold.
I have preferred rose gold jewelry over traditional yellow gold since I got my Aggie ring, Fightin' Texas Aggie Class of '01 Whoop! (and yes, you have to say that all in one breath, it's in the code).
The first time the hue caught my eye in the beauty world was when Ashley Tisdale dyed her hair with the slightest tinge of pink combined with her golden locks. We are all getting used to the mainstreaming of brightly hued hair, but the subtle color really appealed to my more minimalist styling. Tisdale called it the "rose filter IRL".
For cosmetics, the metallic rose gold pigments are universally flattering because they are neither too gold or two silver. If you consider yourself a makeup junky then you probably have at least one Urban Decay Naked eye shadow palette. The Naked3 palette (Sephora, $54) has every rose gold neutral you could ever need, along with some subtle browns for blending and pale metallic pinks that work as highlighter.
If you are more interested in experimenting with rose gold colors before making a big investment, the e.l.f. Rose Gold Palette is a great dupe for the Urban Decay version. One of the praises of the pricier brand is how pigmented the colors are, so you may have to add a little more of the cheaper brand to achieve the same look.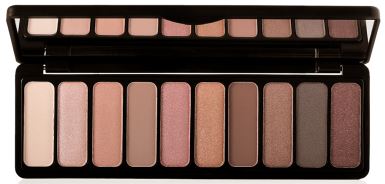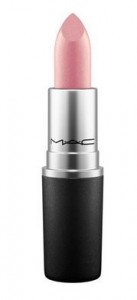 One of the defining features of rose gold makeup is the slight metallic tinge, so wearing it as a lip color may not be for everyone. Revlon Colorburst Lipgloss in Rose Gold will add a rosey hue without being too heavy. If you prefer a traditional lipstick, try M.A.C. lipstick in Fabby or Fetish, both have a metallic sheen but Fetish is a darker color than the neutral Fabby.
For those of you who don't wear much makeup but still want to get in on the trend, this delicate and sentimental bracelet from Etsy dealer GracePersonalized caught my eye. Can we do reverse Father's Day gifts? Is that a thing? Because I want these for my girls right now! If you have time, peruse the rose gold options on Etsy because I saw a dozen things I wanted and would have kept going but apparently my kids are out of school.
Don't wear jewelry either? No problem! The pink-tinged metallic is working it's way into home decor too. Check out this stunning coffee table available from Home Depot (I had no idea they had furniture!) It's so shiny!! Don't worry, they sell glass cleaner, too.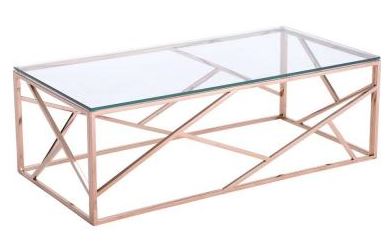 Okay, I am about to fall down a rose gold rabbit hole here, and apparently my kids need to eat three whole meals a day. When you have time (LOL!) take a cruise through the makeup aisle and see if any other rosy options grab your eye. Please, share your finds below so I can shop vicariously through you!
Happy Spring, er, Summer, Mamas!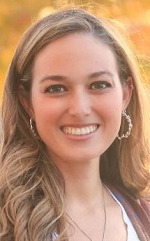 Got a question for Andi about hair, makeup or rose gold? Shoot her an email at andi@nwamotherlode.com. She loves questions and trying out beauty products on your behalf!