By Andi Douglas, nwaMotherlode.com beauty editor and mama of 3
EARTH DAY!!!! I'd been saving these ideas for an Earth Day post all year and then I messed around and missed it.
Oh well! These tips are good for any day!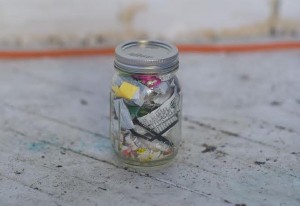 There are so many ways to DIY your favorite beauty products now, which is a great way to not only save money but cut down on your own personal waste. If you aren't feeling motivated, feel shamed by this article about a young woman who can fit all of her trash from the last few years in one mason jar (pictured). It worked on me!
And just think of all the pretty jars lined up on your vanity instead of a basket of half-full aerosol cans.
Dry shampoo is a busy mom's life preserver, especially in the spring when baseball overlaps with soccer which overlaps with dance, and testing…*sobs quietly into dayplanner*
Well, let's be honest, dry shampoo and baby wipes. But, I find the spray formulas to be too heavy for my hair and way too easy to overdo, causing flaky scalp and heavy locks.
This easy, brush-on powder by Top Knot is a perfect alternative: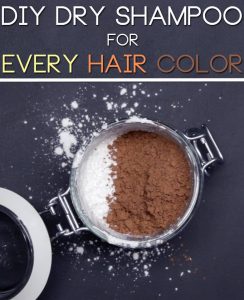 For Lighter Hair:
¼ cup Cornstarch
¼ cup Baking Soda
¼ tsp Essential Oil (optional)
For Darker Hair:
¼ cup Cornstarch
¼ cup Unsweetened Cocoa Powder
¼ tsp Essential Oil (optional)
Just shake the ingredients well in a jar and apply it to your roots using a powder brush. You can either brush your hair to distribute or flip your head over and blow dry on cool for a few seconds.
Now that you've freed up so much time by not washing your hair, you can tend to some of those little chores that usually get bumped to the end of the line, like cleaning your makeup brushes. You can buy brush cleanser but that means you would have to leave the home section of Target and make it over to Beauty, without getting distracted by that little section of outdoor stuff by the books, and that's never going to happen.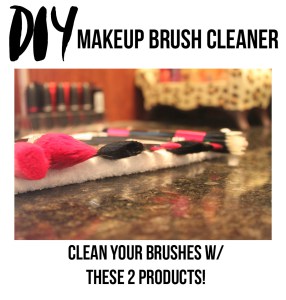 With just two ingredients you can DIY a cleanser that is just as effective, according to blogger Kristyn Cole. First, fill a bowl with ½ cup warm water, then add one tablespoon of olive oil and Dawn dish soap. Starting with your smaller brushes, swirl them gently on the bottom of the bowl, then rinse under running water until it runs clear.
I had trouble telling with my dark sink, so I squeezed them out over a white cup. Make sure you dry your brushes bristles down or the water will seep into the wooden handle causing the bristles to fall out.
Now that it's finally starting to warm up and feel like Spring (real spring, not the one we had this winter) this fruity face mask concocted at Beauty Editor is calling my name. The natural alpha-hydroxy acids found in a peach exfoliate can cleanse your skin:
Blend ½ a ripe, mashed peach with 1 egg white. A little water may be needed to help with the blending. Apply to your skin and leave it for 20 minutes before washing off. 
I love a good DIY and a way to use all of those tiny candle jars that I can't bring myself to throw away. I'm not saying I'm going to turn totally "hippie" but I can guarantee that I'm neither washing my hair nor shaving my legs today, so there's that. It's water conservation, so it's cool.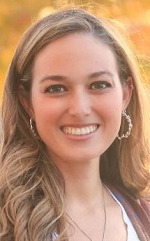 Have a question for Andi, beauty blogger and fellow mama of three? Andi welcomes your questions and feedback to Beauty Buzz. E-mail her at mamas@nwaMotherlode.com.