By Andi Douglas, Northwest Arkansas mama and nwaMotherlode Beauty Editor
Hello to the people out in the real world right now. I have a goldfish-in-a-bowl situation going on right now. My 11 year old was put on quarantine so we are distance learning for the next two weeks. We are thankfully healthy and seem to have dodged a bullet, but the rules are the rules and I will do whatever it takes to keep the schools open as much as possible.
That being said, AAAAGH! I'm losing my mind! Not because I'm having to teach or because I leave the house as little as possible, but because the child stuck at home is the only extrovert in a house full of introverts. 
So how am I entertaining her so she doesn't drive me up the wall with chit-chat? Christmas Decorations! Yup, it's a week into November and we have the tree up and I love it!
This early cheer has me really thinking about gifts. I usually spend the few months leading up to the holiday season browsing for ideas and slowly adding to my gift stash. But this year, browsing just isn't the same when I'm sweating under my mask and jumping a foot when I hear someone cough, or heaven forbid, cough myself. In this trying time, I've turned to the Internet to solve my problems. And after the past couple of months of information bombardment, I feel like the Internet owes me one.
Today I'm obsessing over the gift that keeps on giving: Beauty box subscriptions! It's been a long time since I've mentioned these, and there are so many options available it can be very daunting.
Here's a list of the top 10 boxes that you can gift to your favorite beauty addict (or forward to your significant other to buy for you.)
BeautyFIX by Dermstore($24.95 per month) Have a family member who thinks she knows everything about skin care? Well, it's time to teach her a lesson! Not in a weird threatening way, but by letting the beauty experts at Dermstore wow her with a perfect array of six or more products to try. Then she can judge for herself.
FabFitFun ($49.99 per quarter) This one does seem pricier than the other boxes, but since it's quarterly it averages out to less than $20 a month and the huge selling point for FabFitFun is that it encompasses beauty, fashion and wellness for a unique box filled with 8-10 full-size products.
BirchBox ($15 per month, or less) Do you have a friend who's obsessed with new products and Marie Kondo? The BirchBox is a two-fer since it is filled with fun samples, including hair care, and comes in a sturdy, cute box that is perfect for compartmentalizing your drawers and organizing the things that bring you joy, even if it is 20 half-used sample packets.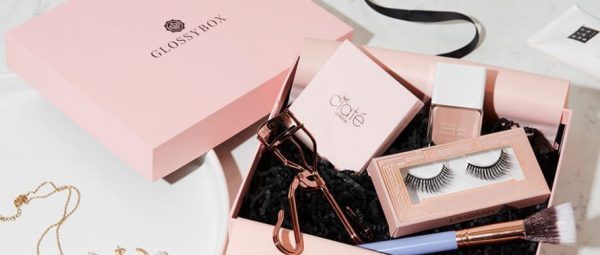 GLOSSYBOX ($21 for one month) The signature pink GLOSSYBOX contains five full size, high-end products along with tips and tricks on how to use them.
Petit Vour ($18 a month) With a name as fancy as Petit Vour I was surprised by the reasonable price of this box, especially since the sample sizes you receive are vegan and cruelty-free. If the giftee is passionate about clean products, she will recognize the clean beauty brands included, like Moon Juice and Ursa Major.
BOXYCHARM ($25 per month) For the girl who's in the know and up on all the hottest brands, BOXYCHARM is perfect. It mixes full-size popular brands with lesser known indie brands for a high quality box that won't disappoint.
CURLBOX ($20 per month) This is a box for a specific need, but the natural haired beauty in your life will be forever grateful. After trying the samples and finding the perfect combo for her curls, she can buy stand-alone boxes of her favorite brands.
IPSY (starting at $12 per month) I feel like Ipsy has been around forever and that's probably because it has consistently performed since its inception. The charming toiletry bags that hold your sample-sized products are part of what makes Ipsy so much fun. Collect your favorite bags and donate the rest to middle schools or shelters for emergency toiletry and feminine product kits.
Lip Monthly ($13 per month) You need to know someone pretty well to really know their preferred beauty routine, but fun lipsticks, glosses and balms are pretty much universal. The recipient gets full-size products to polish her pout.
Love Goodly ($34.95 bi-monthly): If you're sick of gifting reusable straws to the Eco-girl in your life, try sending her the Love Goodly box that contains full-size premium products that are all vegan, cruelty-free, gluten free, non-toxic and all natural.
All of these boxes have a variety of plans to choose from that can cost more or less, depending on the subscription package you choose (or you have the option to just buy once). I listed the most common (and usually cheapest) choice.
With delivery options up in the air and everything being delayed, I better get jumping on my Christmas list. At least I have my niece covered, who has been co-coaching 9-year-old and 11-year-old volleyball teams with my husband. Seriously, she's a saint and really deserves every one of these boxes.
Wish me luck as I relearn 6th grade math…for example, what is the ratio of coffee to wine that a mother needs to survive another quarantine? Stay healthy, Mamas!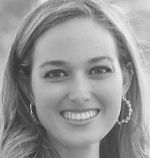 Got a beauty or hair question for Andi? Send it to us so she can write about that topic in an upcoming Beauty Buzz. Email it to mamas[at]nwamotherlode[dot]com. Click here to read more beauty posts by Andi.