By Andi Douglas, mama of 3 and nwaMotherlode beauty editor
If you have a grade-school student in your house then you definitely know Earth Day was last week and were treated to all kinds of guilt inducing fact bombs about the environment.
You may even have had a Coke bottle taken directly from your hand and thrown into the recycling bin before you were finished. Sure, she can't seem to get a tissue in the trash to save her life but my kindergartner was going to make dang sure mom's soda bottle was someday made into carpet.
Our generation grew up during an innovation boom, where there was some new laboratory-created miracle product to try every day. Who wasn't pumped about Oleo before we found out it causes major potty problems? Eek! And you absolutely had to rush out and buy all new lotion with Q10 when it hit the market.
The more we learn and experiment, the more people are overwhelmed by the flood of data and opinions available via the internet and we are starting to return to more organic, natural ways to maintain a youthful look and lifestyle.
So, in honor of Earth Day I found some natural, healthy and yummy smoothie recipes to make your skin glow. Nothing is more comforting than finding solutions in your veggie crisper instead of a plastic jar.
Bobbi Brown, makeup guru, demonstrated how to make her breakfast smoothie for healthy skin on GMA last week and it looked easy and delicious.
Ingredients:
Water
Coconut Milk
Two scoops of protein powder
Little bit of cacao nibs
Ice
One banana
Handful of berries
Kale leaves
One scoop of hemp seeds
Blend well and enjoy!
I do not usually keep protein powder on hand, but I like the idea of starting my day with the energy boost without taking the time to make eggs. Here's a recipe for a protein-packed smoothie using cottage cheese for a delicious creamy texture.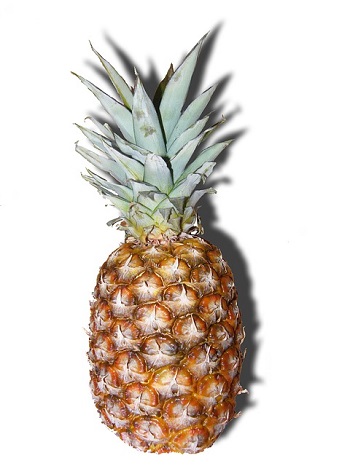 Pina Colada Smoothie
½ cup low fat cottage cheese
a splash of coconut milk
coconut flakes
fresh pineapple
I have never been a fan of the texture of cottage cheese but this seems perfect for a summer day and does not have the tangy flavor of greek yogurt, a favorite protein source in smoothies.
Here are a few ingredients to add one to your regular favorites for an added boost to your skin:
♥ Sunflower seeds: a good source of copper for glowing skin and hair, they also have protein, Vitamin E and folate.
♥ Almond butter: a popular alternative for people with peanut allergies, almonds and almond butter can help protect your skin from UV rays via Vitamin E.
♥ Tropical fruits: the Vitamin C found in pineapple, papaya, kiwi and other tropical fruits helps your body to produce the skin firming protein collagen. BRB, going to Hawaii! (Note: Or we can all go to the NWA Mom Prom on May 30th. Tropical themed this year and I hear they'll have lots of tropical fruit and fruity drinks. Woo-hoo!)
If you're like me, you'll find a recipe you love and then make it so often you kill it. I definitely see an untimely demise for that Pina Colada smoothie. So, share your favorite concoction in the comments so we can all enjoy. Happy "Mom, that's soooo bad for the Earth" Day!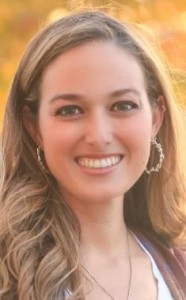 Andi Douglas is a Northwest Arkansas mama of three who loves to play with make-up. We're lucky that she shares her beauty tips, tricks and finds with us here. If you've got a question for Andi, contact her at mamas@nwamotherlode.com. She can also answer your hair questions.