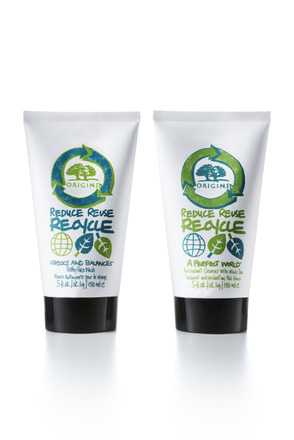 By Andi Douglas, nwaMotherlode.com beauty editor
Even though we all know that the best way to cut down on all of the waste ending up in landfills is to reduce the number of products we use, it's inevitable that you'll end up with a drawer or old make-up bag filled with half-used tubes of lipstick and sticky-capped bottles of facial cleanser that didn't live up to their promise.
But, what do you do with this stuff? Can it be recycled? Do you toss it out with the other trash?
Origins Cosmetics (one of my favorite lines) has come out with a new recycling program just for those random beauty castoffs you have laying around. You can take your discards, from any brand, to an Origins location (locally, we have 2 locations in Dillard's at the NWA Mall and Roger's Promenade) and they will properly dispose of the products, recycling any suitable materials.
As a kick-off to the new program and an Earth Day celebration, if you bring in any products on May 22nd you will receive a full size bottle of cleanser as a thank you. I called to clarify a couple of points: You may bring as many products as you like but the cleanser is limited to one bottle per customer. Also, there are a limited number of bottles available, so it is first come first serve. I have always loved my Origins products but have never tried their cleanser so I plan on making it over there as close to opening as I can. Nothing like the motivation of a free gift to make me finally clean out my make up drawer.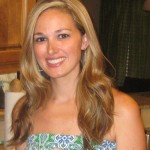 Have a question for Andi, beauty blogger and fellow mama? Andi welcomes your questions and feedback to Beauty Buzz. E-mail her at mamas@nwaMotherlode.com.