By Andi Douglas, nwaMotherlode beauty editor
Despite my penchant for high ponytails and a wardrobe mostly supplied from the teen department, I am actually in my (gulp) late thirties and have started noticing the telltale signs of age on my face.
In an attempt to get ahead of this sinking ship, I have been looking into more extensive skin care options than just a daily wash and lotion. I know enough to realize dry skin is behind the bulk of my problems.
A microdermabrasion facial seemed like a great first step, but a google search encompassed everything from spinning brushes to facial wipes and a whole bunch of images of 20 year old models. It did not really answer my questions. So when Revive Medical Spa offered to have me review a micro-facial, I jumped at the chance to answer some of the basic questions that others might have, but aren't sure how to ask.
First of all, let me just get this one out of the way: You don't have to take off your pants. I know, who would ask that? This gal, right here.
You are provided with a nifty towel wrap that leaves your shoulders and collarbone bare for the treatment and then you get under cozy blankets on a heated table. You will want to be comfortable, so I went pants free but you can skip shaving if you want because you'll be tucked in nice and tight. There, now no one else has to embarrass themselves with that question.
I was also provided with a oh-so-glamorous giant terry cloth scrunchy (that is my best description) to get my hair out of the way. I, of course, forgot a rubber band and dug through my purse to find the world's tiniest elastic to wrangle my mane. Learn from my mistakes, wear your hair in a bun if it's long enough to be a burden. Also, no matter how giant that scrunchy is, the lotions and scrubs used will most likely make it into your hairline, so you'll probably want to wash your hair anyway.
I went in full makeup (I was trying to "represent" or something dorky) so the first step was removing every last bit. Sleep in that day and go bare faced; save yourself the trouble. If you aren't going straight to the spa, just put on your activewear like you plan on working out.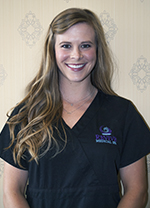 Once she had a clean slate, my aesthetician, Kat, exfoliated my skin using a brightening scrub with buffing grains. She gently massaged the product onto my face, neck and collarbone. Apparently, anytime someone touches my neck I think I'm being murdered for a split second. Maybe I should review a psychiatrist next.
Then, she applied a fruit acid toner to complete the exfoliation. She warned that it could sting a little, so Kat held a fan on my face during the process. Either it was a really effective fan or the toner isn't that bad, because I barely felt anything.
This prep work is to get your skin ready for the big show: Microdermabrasion.
I admit, I had no idea what to expect here and was pretty nervous. I had been told to keep my eyes closed because of the toner but I couldn't resist a peek once I heard a machine click on. I peeked, so you don't have to. The whirring sound was coming from a small wand that reminded my of the sprayer at the dentist office but a little fatter. Not the calming effect I had hoped for but it turned out to be quite nice.
The tool feels like a tiny vacuum sucking away all of the dead skin and anything clogging your pores. The aesthetician slowly pulls the dime sized tip across your skin of your face and down onto your neck.  After the first pass, I asked Kat to turn down the suction because it felt a little intense, but after a couple of more swipes, I told her she could turn it back up.
The only place I felt any pain was on the thinner skin underneath my neck. Kat did tell me that most people are more sensitive there so I sucked it up and didn't say anything. Later that day, I noticed that a had a hickey like stripe on my throat, where I had noticed the pain. Lesson learned: do not be afraid to speak up if something doesn't feel right. Kat could have easily adjusted the suction for that area of skin and I will tell her next time.
Also, I've always heard the warnings to not get a facial the day of a special event and this is why. You never know how your skin will react to a treatment. My bruise was minor, easily covered by makeup and gone within two days, but I did have to listen to my husband joke about my hickey for that time.
After Kat was done, she applied the most wonderfully cool milk mask and massaged my hands and arms while that set.
Of course, the best part was petting my own soft skin afterwards. My nose has been plagued with blackheads and dry patches for as long as I can remember, and it was perfectly smooth. I literally could not stop touching it and looked completely crazy at Walmart afterwards. I, also, couldn't stop trying to smell my own face. I may be on a Walmart watch list now.
This is considered a "zero turn around" facial, meaning you can immediately put on makeup or work out, whatever you would normally do without any recovery time. But you will probably be so happy with your glowing skin that you will want to go makeup free for a couple of days.
When you do have to dip back into your cosmetic bag, you will notice your makeup goes on smoother and your products absorb better into your skin.
Kat recommended repeating the facial every 4-6 weeks. Now that winter is here, this would be a perfect treat instead of your summer pedicures and it will help combat the drying effects of winter.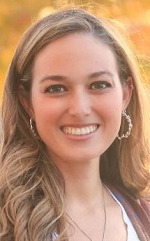 Andi Douglas is a mama of three and loves to play with makeup and other beauty supplies. She likes to try new products and services in the name of beauty editor here at nwaMotherlode. She received a complimentary facial from Revive for an honest review of their services.
Beauty Buzz is sponsored by Revive Medical Spa, which offers a full range of medical, cosmetic, and therapeutic services, with the latest technology and knowledgeable clinicians and staff. Located in Fayetteville, Revive serves the communities of Northwest Arkansas, Southwest Missouri, and Eastern Oklahoma. Revive's massage therapists and estheticians personalize every relaxing service to each guest's individual needs. "Your visit will whisk you away and leave you feeling revived."