By Rebecca Mala, mama of 3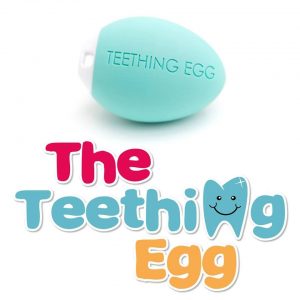 Hello, mamas! Our house has been hit with every bug/virus you can think of, and baby Finley Rose was recently hospitalized for several nights with RSV. We're so happy she's home and feeling better.
I have a new baby product that I am obsessed with and had to share! Our 3-month-old is already showing signs of teething. She isn't a fan of teething rings or pacifiers, so I was on the hunt for anything that was safe for her to chew on and to help her gums feel a little better!
I just discovered this fantastic product called The Teething Egg. It has been a lifesaver and seems to really soothe our little one's gums. There is also a rattle inside the teething egg so it is also a fun toy! Each egg also comes with a grey and white chevron lanyard that clips to the baby's clothes so the egg doesn't drop on the ground or get lost easily. They have other lanyard designs as well.
They also sell a new product called, The Nummie Lovey, which is a lovey blanket that can attach to the egg. Super cute!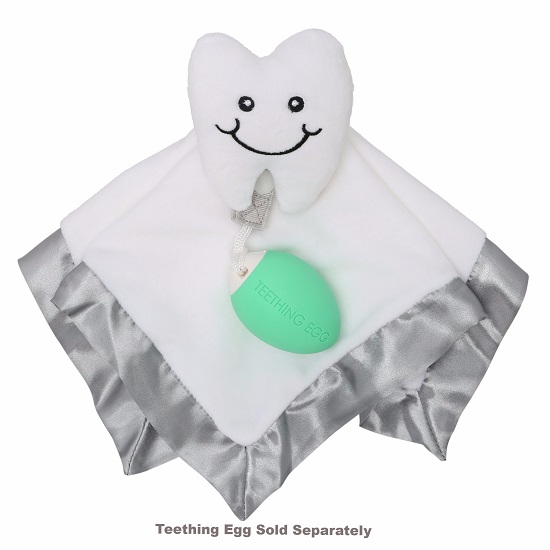 The Teething Egg was created by a mother's vision together with expert USA engineers and designers. They have a patented, proven design and shape that is the perfect size and weight for little hands and mouths.
Made in the USA with American FDA food grade TPE material, CPSC tested for safety, and backed by a 60-day money back guarantee. It is super easy to order online and can also be found in BuyBuy Baby stores. The price of the egg with the lanyard is 19.99.
It would be a great baby gift for any new mama!
CLICK HERE to visit The Teething Egg website.
ABOUT BECCA: Becca is a mama of three, including new baby Finley Rose, and is a dance teacher who runs the ballet program for The Movement Dance Studio in Springdale. Becca loves sharing recommendations with her friends and fellow mamas!