By Rebecca Mala, mama of 3
As a new mom to an almost 5-month-old, I'm always trying to find new and fantastic products to share with all the local mamas!
I've found a great company with some pretty amazing products that you will LOVE! Green + Lovely Products has some wonderful things for my baby — and me! All their products are all natural and organic and free of parabens, petroleum and petroleum-based ingredients. They focus on affordable, healthy, natural and organic, super luxurious handcrafted baby and beauty products.
I cannot even begin to tell you how great all the products smell and feel and they are SO cost effective — woohoo!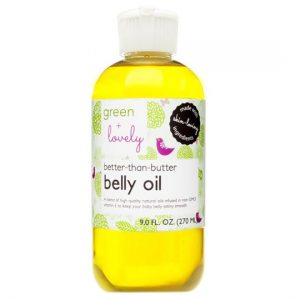 A few of my faves from this company include their Better Than Butter Belly Oil which is a must while pregnant. It helped prevent stretch marks and feels so silky and smooth!
I also adore all of their baby products. The Baby Wash is so gentle and chemical free and is not expensive! I also love the Lavender Chamomile Bath Soak for my baby. I always tell my sweet baby girl that we are heading to the Spa for bath time because it seems so relaxing and luxurious.
Another product for my baby that has been wonderful is their Natural Bums Diaper Cream. A little goes a long way and is very soothing for my baby especially if a rash is beginning. If you use cloth diapers, they have a some great smelling and super gentle products for your baby, too!
The website has so many more amazing products for baby and mama, too. Face creams, body creams, lotions, lip balms, oils, body scrubs … ALL so wonderful and reasonably priced! AND a great extra fact about this company: they give back! They support domestic adoption and try and help any way they can.
"We believe every child needs a loving home and unfortunately, the adoption industry is a costly venture. Green + Lovely will donate a percentage of sales to go towards funding domestic adoptions."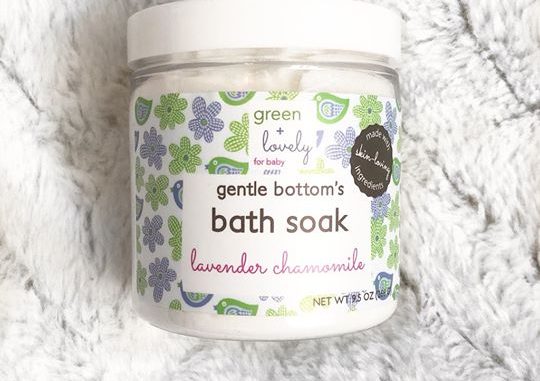 They can be found online at greenandlovelyproducts.com and Instagram @greenandlovelyproducts.
P.S. from the Mamas — Becca was not gifted with any Green+Lovely items. She just loves these products and wanted to share with her fellow mamas!
ABOUT BECCA: Becca is a mama of three, including new baby Finley Rose, and is a dance teacher who runs the ballet program for The Movement Dance Studio in Springdale. Becca loves sharing recommendations with her friends and fellow mamas!