Mamas, who's excited about Altitude Trampoline Park?! We are, too!
This place is gonna be AWESOME. Doors open at 9 a.m. on Saturday, Feb. 10, and they'll be open until 11 that night for lots and lots of jumps! Altitude is located at 648 East Van Asche Drive in Fayetteville.
Maddy Jackson is the manager at Altitude, a new advertiser at nwaMotherlode. Here's her sweet family (they're so cute):
We asked Maddy to give us the scoop on Altitude in this Q&A:
Tell us about your family:
My family is pretty new to NWA. I am originally from Northeast Arkansas and my fiancé is from Louisiana. Now, we live here in Fayetteville with our two little boys and loving every minute!
Why did you want to open Altitude in Northwest Arkansas?
We really saw a need for a family-friendly attraction in Fayetteville. Pretty much everyone in our company has a family so it was important for us to create a space moms and dads could feel comfortable bringing their kids, know that they are going to have an awesome time, while not breaking the bank! That's why we offer specific family packages.
What do you think NWA moms will be most excited about?
First and foremost, I think moms will be most impressed by our facility standards.
We have meticulous cleaning and disinfection standards regulated by our management team. As a mom myself, my first priority is the safety of these kids and to make sure they have FUN! That's why we make sure to have plenty of well-trained staff out on the court regulating safety rules. We like to think of our court monitors as the "life guards" of the trampoline park.
How big is the space?
The facility itself is just shy of 30,000 square feet. Of that, nearly 16,000 square feet is dedicated to a variety of entertainment events.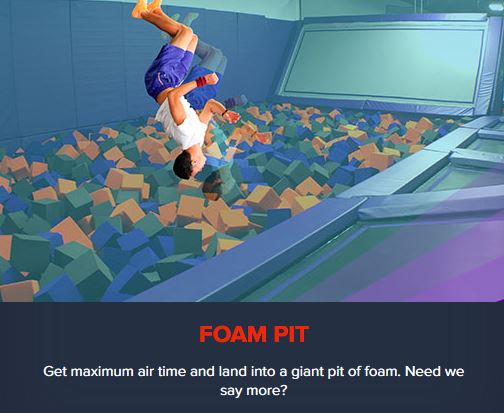 Are there special jump times/spaces for little kids?
Absolutely! We have a separate "Kid's Court" with a kid-size dodge ball court dedicated to all the little guys and gals. Monday- Friday we offer Toddler Time 10 am-1 pm. It's just $10 for a parent and child under 7 to jump until 1 and children 2 and under always free!
Also for all the mamas of children with special needs, we offer Sensory Saturday. Once a month we open our doors an hour early (8 am-9 am) for children with sensory issues. No big crowds, no music, and its completely complimentary!
What about tweens & teens?
For our tweens ages 7-13, we host "Friday Night Frenzy" every Friday 6 pm-9 pm. It's $25 for the whole 3 hours. This time is designed for parents of older kids to be able to drop-off and escape a few hours for a date night while providing them with the peace of mind that their kids are safe and having fun.
Our teen night is every Saturday 7- 10 pm. Same price, $25 for all three hours. The music is a little louder, we have the party lights going, and its more of a teen environment. While you don't have to be a teen to attend, we do recommend ages 12 and up.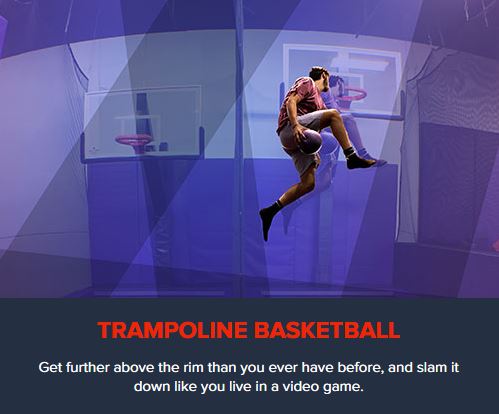 Tell us about your birthday party options!
We have a variety of options for parties from 5, 10, 20 or more guests and everything in between! If you do end up having a party larger than 20, our team will work with you to find the most cost-effective way to book.
All party packages include 2 FULL HOURS of jump and party time. This is 2X the jump time of competing brands. Our philosophy is that the 2-hour party is your party and you should get to choose how you want to spend your time at Altitude. You also get a lot of extras with our party packages!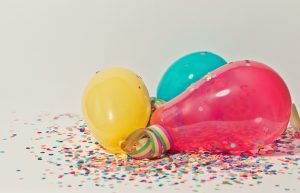 The birthday boy or girl will get a free jump pass for the future and a free Altitude t-shirt as a gift from us, we provide bottled water for all your guests, as well as provide all the plates, cups, and plastic ware! I know how stressful it is to host a party for a group of kids. That is why we each party with their own "party host". It is their job to make sure your child has the best birthday ever and to take care of anything you need!
A common question is about outside food or drink. We do restrict this as we offer Domino's Pizza and Raising Canes in our party packages, however we do allow parents to bring in cake, ice cream, and to make accommodations for food allergies. We just request that you notify us in advance so we can prepare.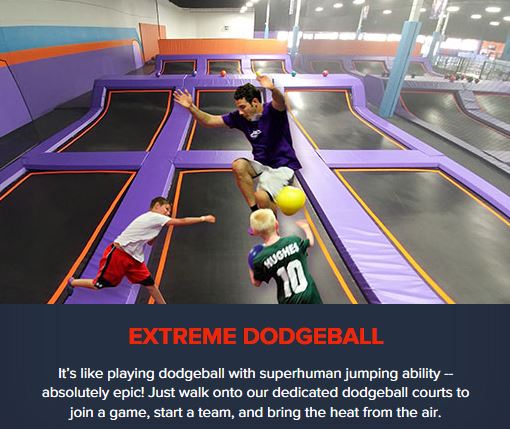 What's the cost to jump?
This varies depending on the package. For a single jumper ages 6 and under it's $10, ages 7 and up it is $15 and only $5 for each additional hour. Our family package is $45 for a family of 4.
Do you have a snack bar?
We do! We don't have a super broad menu with our location being surrounded by restaurants but we will offer typical snack foods alongside pizza, beverages, and some healthier options.
Is there anything else you'd like to share that you think moms would want to know?
We are so excited to be a part of this community! We've already been hearing positive things from local moms and we can't wait to meet you all! And because we care about our community and our local schools, we welcome fundraising opportunities. We run events where we contribute 25-30% of our proceeds back to the organization!
Click here to visit the Altitude website and click here to visit their Facebook page so you can stay updated in real time.