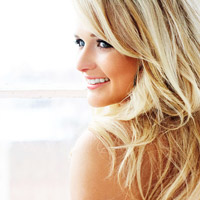 Mamas, we've got two words for you: MIRANDA LAMBERT
And here's two more: IN CONCERT
And since two plus two equals four words, here ya go: WE'RE GIVING AWAY TICKETS!
Talk about an incredible date night or a rockin' girls' night out — this is it. Miranda Lambert and the Taste of Country Festival will be in concert at the Arkansas Music Pavilion (AMP) on August 17, 2012 at 6 p.m. and we've got two tickets to give to one lucky mama.
And you don't want to go belt out all your favorite Miranda Lambert songs on an empty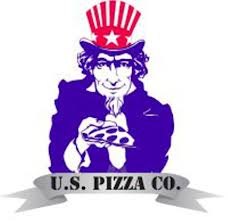 stomach, right? So we're also including a delicious dinner at our favorite Dickson Street pizza place — U.S. Pizza. This Dickson Street landmark is home to incredible pizza and award-winning salads and sandwiches. Mix all that in with the cool atmosphere and the fun wait staff, and you've got the perfect casual dinner spot. Click here to see the menu.
With two concert tickets plus a $25 gift card for dinner, the value of this giveaway package is about $120.
ABOUT THE CONCERT: Grammy Award-winning country music artist Miranda Lambert first landed on the public's radar in 2003, appearing on the country music singing competition Nashville Star. Although she didn't end up winning the competition, her finish as runner-up did not stop her from going on to become one of the most popular female country singers of today.
In 2011, Miranda had one of her biggest and busiest years yet. In addition to marrying fellow country singer Blake Shelton, she recorded the debut album for her group, Pistol Annies, as well as her fourth solo album, Four the Record, which debuted at #3 on the Billboard 200 and #1 on Billboard's Top Country Albums Chart. With its release, she became the first country artist to have each of her first four albums hit #1 on the Top Country Albums Chart.
Some of Miranda's most popular hits include:
"Kerosene"
"Famous in a Small Town" "
"White Liar"
"Dead Flowers"
"Gunpowder & Lead"
"Mama's Broken Heart"
"The House That Built Me"
HOW TO ENTER: To throw your name in the online cowboy hat for these concert tickets and dinner gift card, click the orange comment button below and tell us what your favorite Miranda Lambert song (or lyric) is. Remember that all giveaway winners are chosen completely at random using random.org.
You can also email your answer to giveaways@nwaMotherlode.com.
HOW TO INCREASE YOUR ODDS OF WINNING: We really do appreciate it when mamas tell their friends about nwaMotherlode.com. Moms talking to other moms about this site is exactly how it's grown to where it is today  — welcoming more than 40,000 visitors each month. So if you email a note about this giveaway to your friends, we'll give you an extra chance to win the tickets for each person you tell. Just be sure to put giveaways@nwaMotherlode.com on the CC line of your email so we can give you proper credit.
THE SURE THING: If you don't want to leave your concert tickets in the hands of Lady Luck, there is a way to make sure you're at the show. Call the Walton Arts Center box office at 479-443-5600 and order your tickets asap. You can also reserve your tickets online by clicking HERE. Tickets are $47 each.