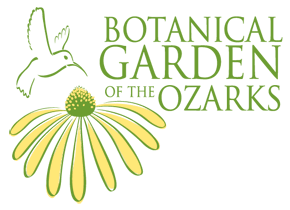 Bring a picnic blanket and your summer spirit for this day into evening festival on Saturday, July 24, 7-10 p.m.
Firefly Fling will have numerous activities and performances in the sunlight and in the enchantment of nightfall:
Still on the Hill will perform their celebration in song with their Ozark Show with music that celebrates Arkansas history and culture.
Trike Theatre is Northwest Arkansas' professional theatre for youth will produce and perform an original black light production.
Children and families will enjoy activities for all ages. Tickets are $6 for individuals and $20 for a family of four. Garden guests are invited to dress in wings and things to celebrate outdoor exploration and play.
Throughout the beautiful gardens, visitors will discover appealing and exciting ways to play in nature, including:
Guests will build a Fairy Village with natural materials found in the twinkle-lighted woods.
Boat builders will be inspired to design and test their water vessels in a creek located in the Ozark Native Garden.
Leap like a lizard, clamor over fallen logs, dodge water works, squat& sproinngggg! like a frog, in the BGO obstacle course. Follow the grassy trail and test your speed and agility in this fun course for all ages.
Experience art with Crystal Bridges Museum of American Art at the Botanical Gardens of the Ozarks. Create glow-in-the-dark wands and tree cookie necklaces inspired by the gardens.
Drawing Nature — Local artist and nature illustrator, Courtney Trimble, along with the University of Arkansas' Entomology Department will inspire families to pick up pencil or crayon to create their own drawings of native Arkansas mammals, birds, flowers, and insects. The Entomology Department will exhibit components of their insect collection that families can make use their art and observation skills. Garden guests can become Entomologists with lab coats and microscopes, examine a model of a bee hive up close, and see the world through the eyes of the insects by wearing bug-eye-glasses.

Bring your jars and catchers for the catch and release of fireflies. A flashlight will be fun too as garden guests can send out their own flashing light signals to each other.
After dark Fire Performers will spin, twirl, and present a dramatic performance for all.
Author Dawn Benton will be on hand to share her series of children's books focusing on the natural world. She will be available to sell and sign her books.
Vendors will sell food, drinks and Firefly mementos. The event is presented by the Willard and Pat Walker Charitable Foundation, Inc. in partnership with the Botanical Garden of the Ozarks, Crystal Bridges Museum of American Art and Project Play. For more information, contact Judy Smith, Communication/Education Coordinator, Botanical Garden of the Ozarks, 750-2620, extension 23 or 26.