Maybe the kids don't listen to their mamas as much as we want them to, but more and more companies ARE paying attention to what we mothers have to say. In fact, a local company called SOAPware is going to give one local mom a $100 Amazon Gift Card in exchange for less than five minutes of her time. (SOAPware is a software development company that works with healthcare clinics and hospitals across the country.)
Fill out this online Mom's Survey and your name automatically goes into an online hat for the random drawing to win the $100 Amazon Gift Card Woo-hoo! This would be perfect for buying Christmas presents or for mama to use on herself 😉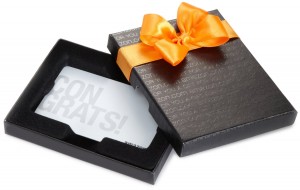 As always, we have thoroughly checked out this survey and have also taken it ourselves, so we can assure you that there's no scam here. Here's what you need to know about the Mom's Survey:
They're not asking for too much personal information — just first name and email address and your "age range." (No specifics.)
They're not asking for too much of your time. (The survey is only 5 multiple-choice questions long. That's it. We took it in less than five minutes, and it's all multiple choice point and click. No essay questions here.)
They're asking these questions in order to make the healthcare system more helpful and efficient — which is something we moms can appreciate since we're usually the ones who are taking kids, aging parents (and even reluctant husbands) to the doctor.
We hope you'll participate by providing your honest feedback on these healthcare-related questions. And if you happen to help yourself to a $100 Amazon Gift Card because you offered your opinion?? Well then everyone wins. 🙂
Good luck, mamas!