Note from the mamas: Congratulations to Tricia Griffith, winner of the fantastic fridge from Metro Appliances!
This giveaway is giving us chills — and we're betting you're feeling a little tingly inside, too, about the prospect of winning a BRAND NEW, fully loaded French door refrigerator from Metro Appliances and More!
Can we give Metro a big round of applause for providing yet another amazing appliance to give away here on nwaMotherlode just in time for Thanksgiving? Metro loves moms, that much is clear!
And because of Metro's generosity, one lucky Northwest Arkansas mother will win this beauty  — a 27 cubic foot Frigidaire Gallery refrigerator valued at more than $2,500 — and it will be delivered to her house just in time for the holidays.
Just feast your eyes on the new fridge that could be living in your house soon (our giveaways are always chosen at random, so anymama can win!):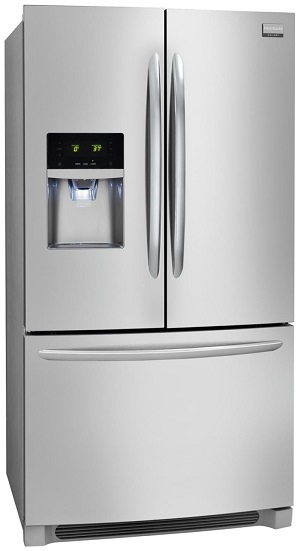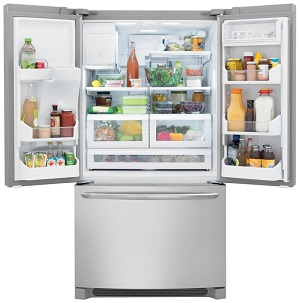 CLICK HERE to see product videos and to read more about the refrigerator, which includes these awesome specs:
Adjustable storage (there are over 100 ways to organize and customize this fridge's interior)
Smudge-proof stainless steel finish
Quiet design: Sound reduction package
PureSource Ultra ice and water filtration
Option for a second ice maker
SpillSafe shelves
So, who wants to win this fridge?!
Even if you just bought a new fridge and you love it, you should still throw your name in the drawing because if you win this one you can gift it to your favorite non-profit — or a family that really needs one. Wouldn't that be awesome? ♥
HOW TO ENTER: If you'd love to win this beautiful Metro refrigerator, just click on the words "post a comment" below and tell us what you're grateful for this year —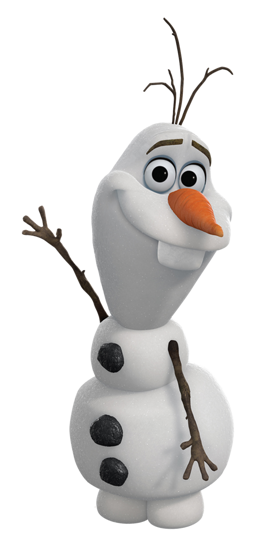 and the first thing you'd put in your new fridge! You can also enter the giveaway via email by sending your answer to giveaways@nwaMotherlode.com.
HOW TO INCREASE YOUR ODDS OF WINNING: We've got a few different ways you can score extra entries for this giveaway. (If you like, you can do all of them for even more extra chances.) 1. Email your friends/family and let them know about the giveaway. Be sure to put giveaways@nwaMotherlode.com on the CC line of your email and we will give you an extra chance to win for every person you send the email to. 2. You can also earn extra chances to win by commenting on our Facebook page, following us on Twitter or following us on Pinterest. If you do any of those, just mention it in your comment or email so we can give you proper credit. 3. Sign up to receive the free email newsletter we send once a week. It's a round-up of our best articles plus the link to our latest giveaway. If you sign up, you'll also receive an expanded, printable Kids Eat Free list. Click here to sign up for the newsletter.
For yet another chance to win, come visit the fridge in person at this weekend's NWA Boutique Show! We'll have this fridge at the nwaMotherlode booth at the show, so stop by and say hello. While you're there you can toss your name and email address into the refrigerator's crisper drawer! All those names will also be entered into the online drawing.
Plus: Olaf from the movie Frozen will be standing by the fridge to pose in pics with you!
Before we go, we want to share a few comments that Northwest Arkansas moms have written about Metro in past appliance giveaways. Metro is highly respected by local moms:
Amy: "We've gotten most of our appliances from Metro, and they provide some of the most excellent ongoing service I've ever experienced. They're a great company!"
Claire: "Metro has been the only place we have purchased appliances over the last 10 years. The customer service is excellent."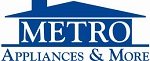 Sara: "I've bought several appliances at Metro, and I love their great customer service and good prices!"
Becky: "What I love best about Metro is the fact that they know what they are talking about, customer service is great."
Lisa: "I just love shopping at Metro Appliances because of the wonderful selection and the great attention that you get from the staff. Some places that you go in shopping for appliances the staff will really overwhelm you, but not at Metro. They were there to answer all my questions and help me as I needed it but they also gave me my space to look around too."
Amber: "I love Metro..it is the best place to buy appliances and they have the best prices too!"
Page: "Metro has the best selection of appliances in the area. Their staff know what customer service is all about. I used to compare prices at several retailers, but they just can't be beat. Now we just start and end at Metro."
Thank you, Metro, for sponsoring this giveaway! Mamas, good luck. We'll announce the winner the week before Thanksgiving!