18 For I consider that the sufferings of this present time are not worthy to be compared with the glory which shall be revealed in us.  Romans 8:18 (NKJV)
By Bro. John L. Cash
Susan and I got flu shots this week, as we usually do in October. Most years, afterwards we don't even remember we took them. But this year has been a bit different. Both of us were a little puny for a couple of days after our injections. Actually, we were both quite puny.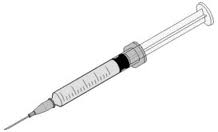 The paper that came with my shot said that it's impossible to catch influenza from the flu vaccine because the virus in the injection has been killed. Also, the school nurse told me that what happened to Susan and me was not a "reaction." (I think they reserve that word for allergic reactions, where the patient has to have emergency treatment.)
Instead, Susan and I had a "response" to the vaccine. Our immune systems thought the weakened flu bug was a threat to our health so it generated an immune response by churning out a bunch of antibodies. And in the process of making this army of defenders, we both had sore arms, scratchy throats, chilliness, headaches, and general malaise.
In spite of all this, we're both planning on taking flu shots again next year. From experience, we know that the response one gets from an inoculation is really nothing at all when you compare it with having the full-blown flu. Two days of mild discomfort is nothing at all to pay for the chance of avoiding seven to ten days of high fever and body aches.
In today's Scripture lesson at the top, St. Paul expresses a similar sentiment in the Epistle to the Romans about the purpose and scope of our sufferings in this life:
"For I consider that the sufferings of this present time are not worthy to be compared with the glory which shall be revealed in us."  Romans 8:18 

And here's one more verse just like it:

"For our light affliction, which is but for a moment, is working for us a far more exceeding and eternal weight of glory."  2 Corinthians 4:17
So, heed these words of encouragement this week. Although our afflictions do not feel "light" or only "for a moment" sometimes, they are making us turn out as we ought. And when we see the Lord face-to-face, the trials that prepared us and perfected us will be forgotten as they pale by comparison to that moment of joy.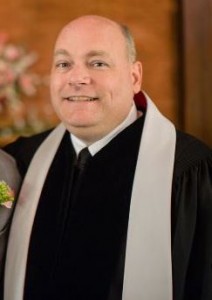 Dr. John L. Cash is the "Country Preacher Dad." He was raised in Stuttgart, Arkansas, and has spent the last 29 years being a country preacher in the piney woods five miles south of the little town of Hickory, Mississippi. (On week days has a desk-job at a public school, where he used to teach Latin on closed-circuit-television.) He and his lovely wife, Susan, live in the parsonage next door to the Antioch Christian Church (where the preacher and his Mrs. are very much improved.) Their kids include Spencer (age 23), his wife Madeline (age 23), and Seth (age 20).